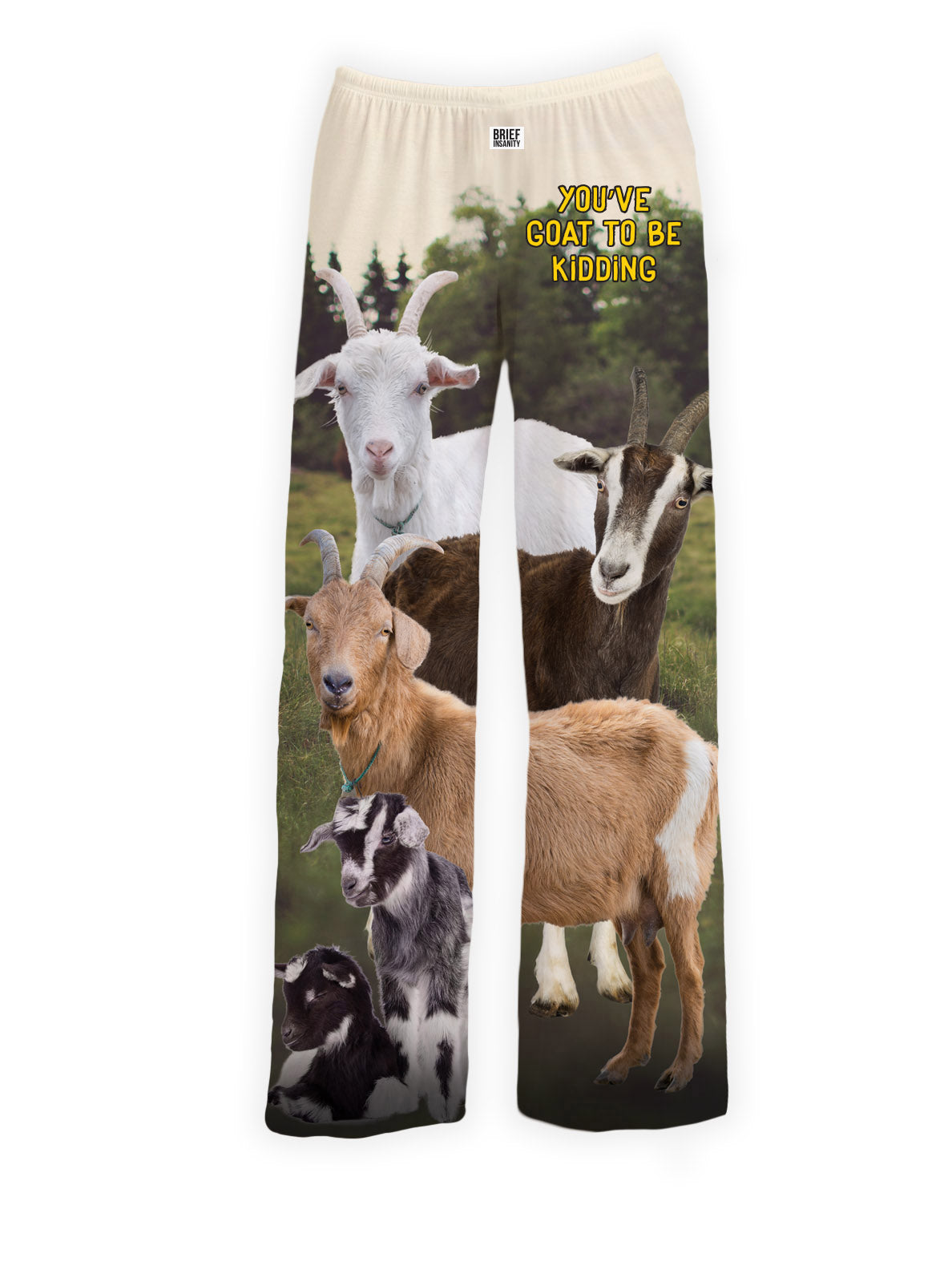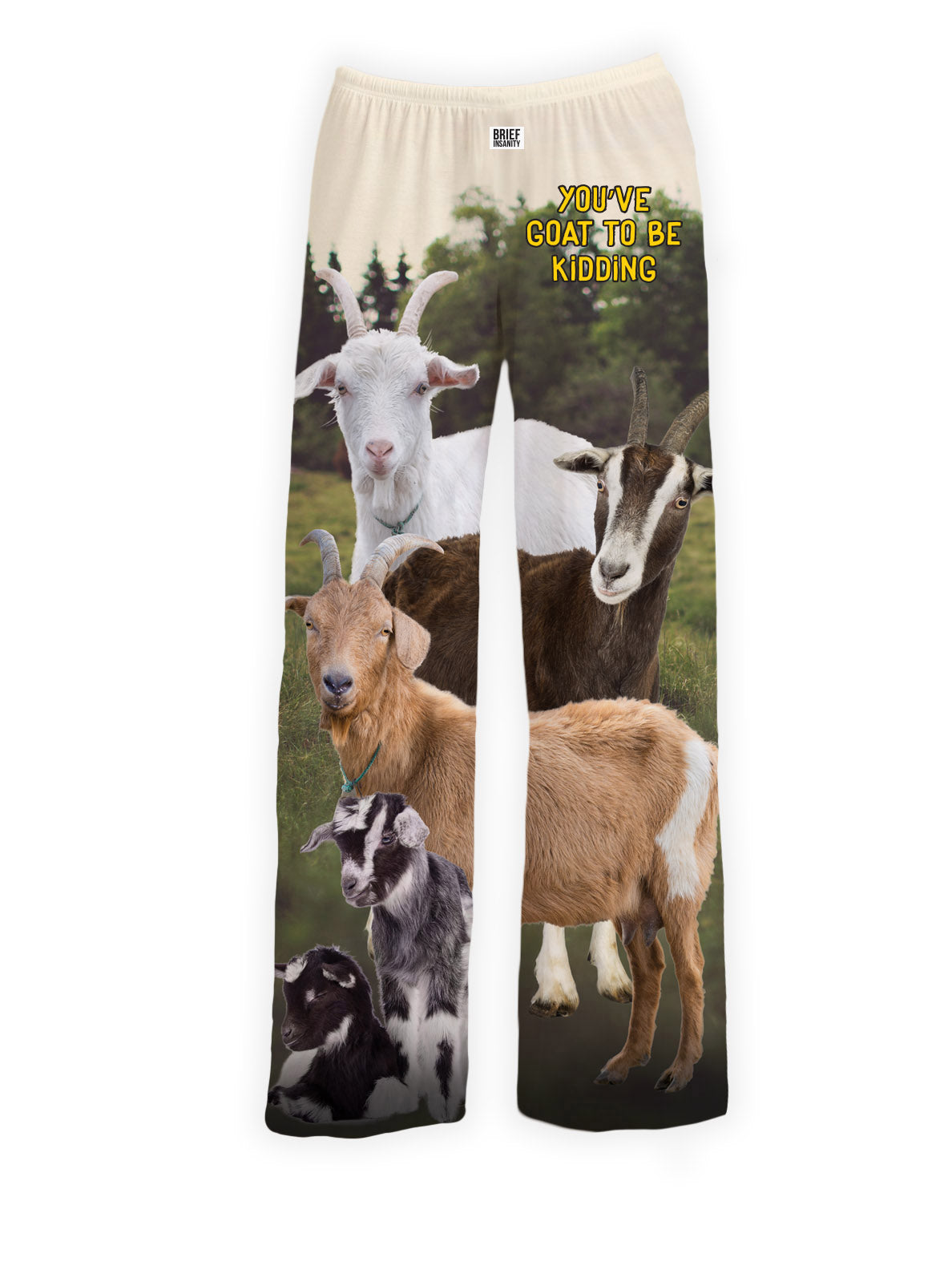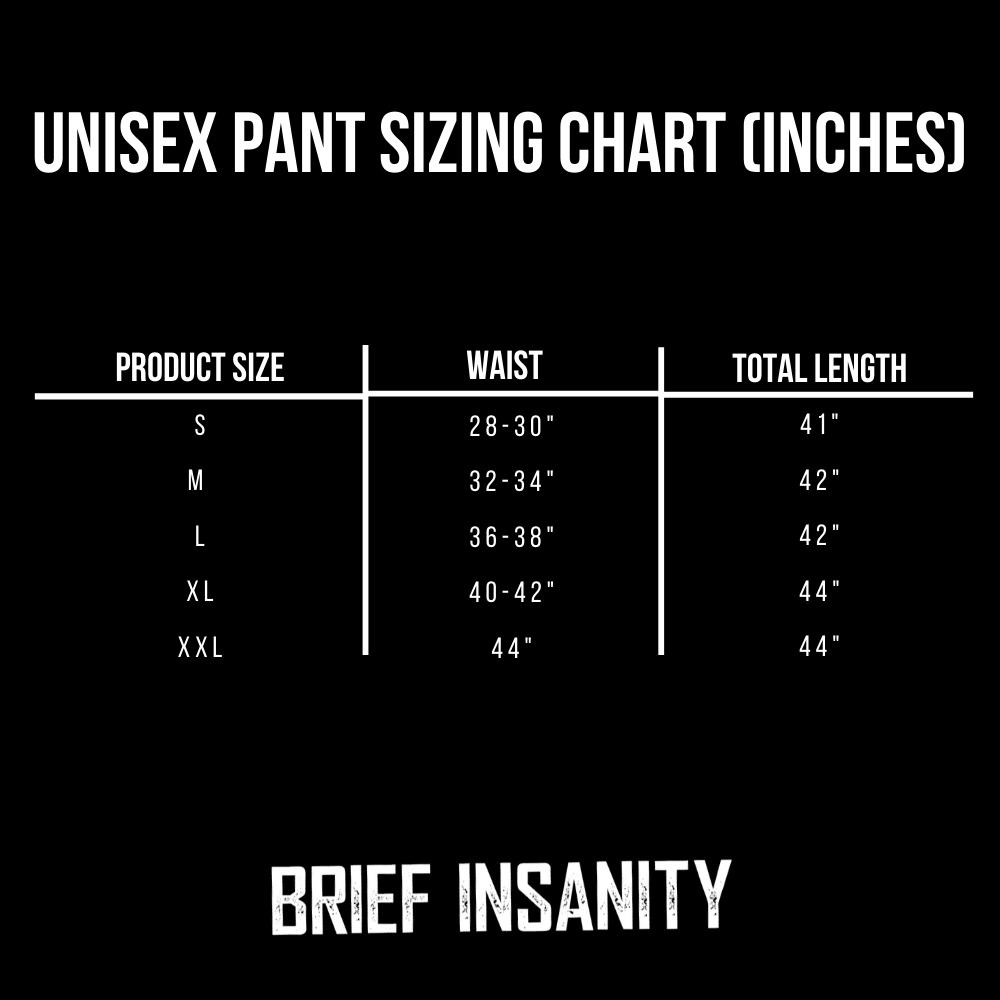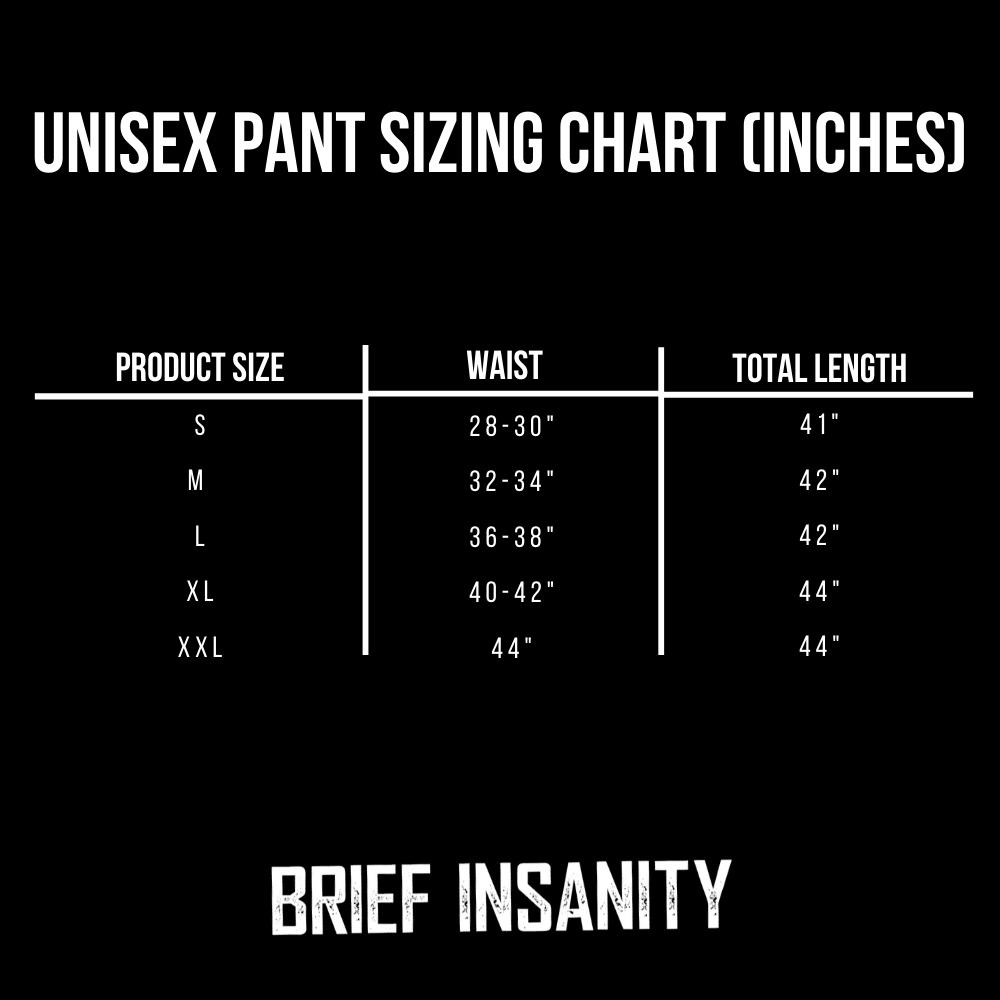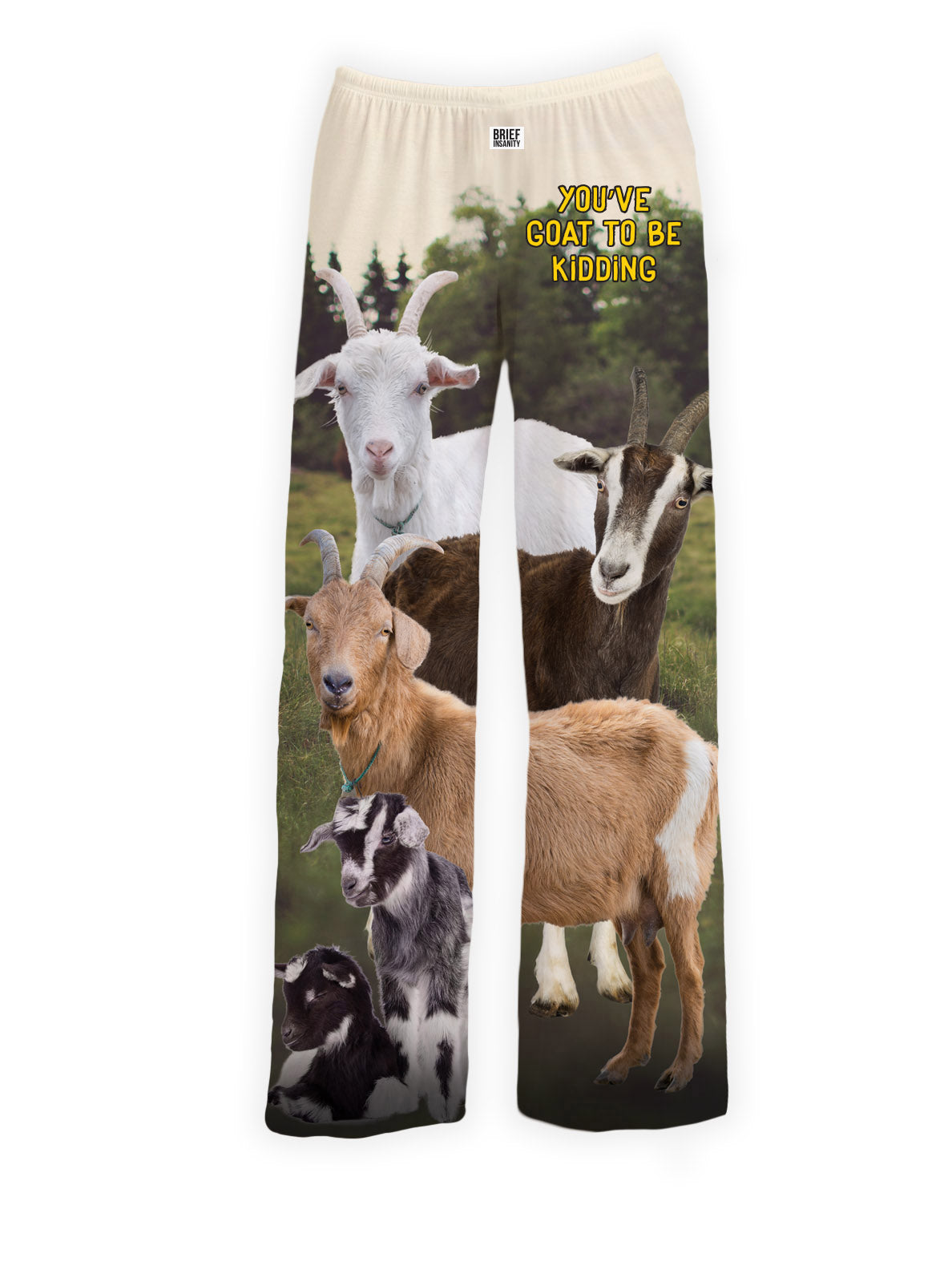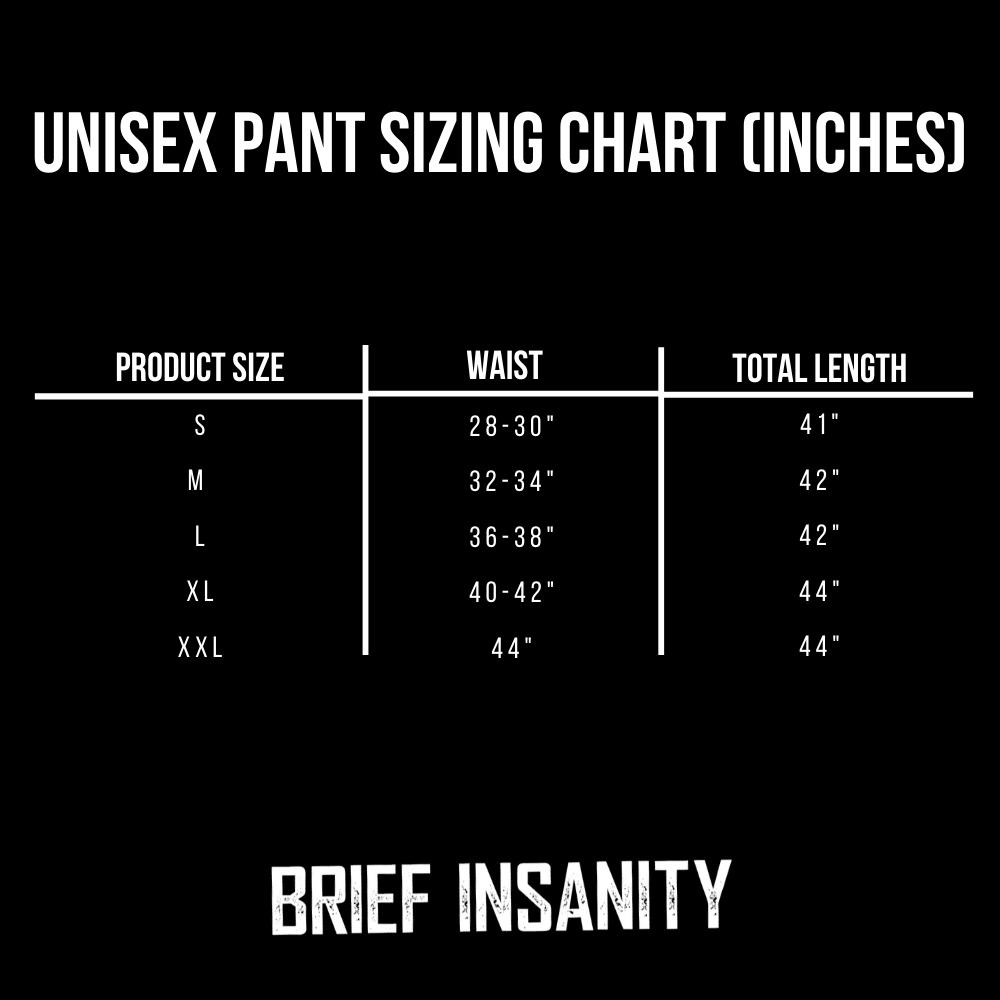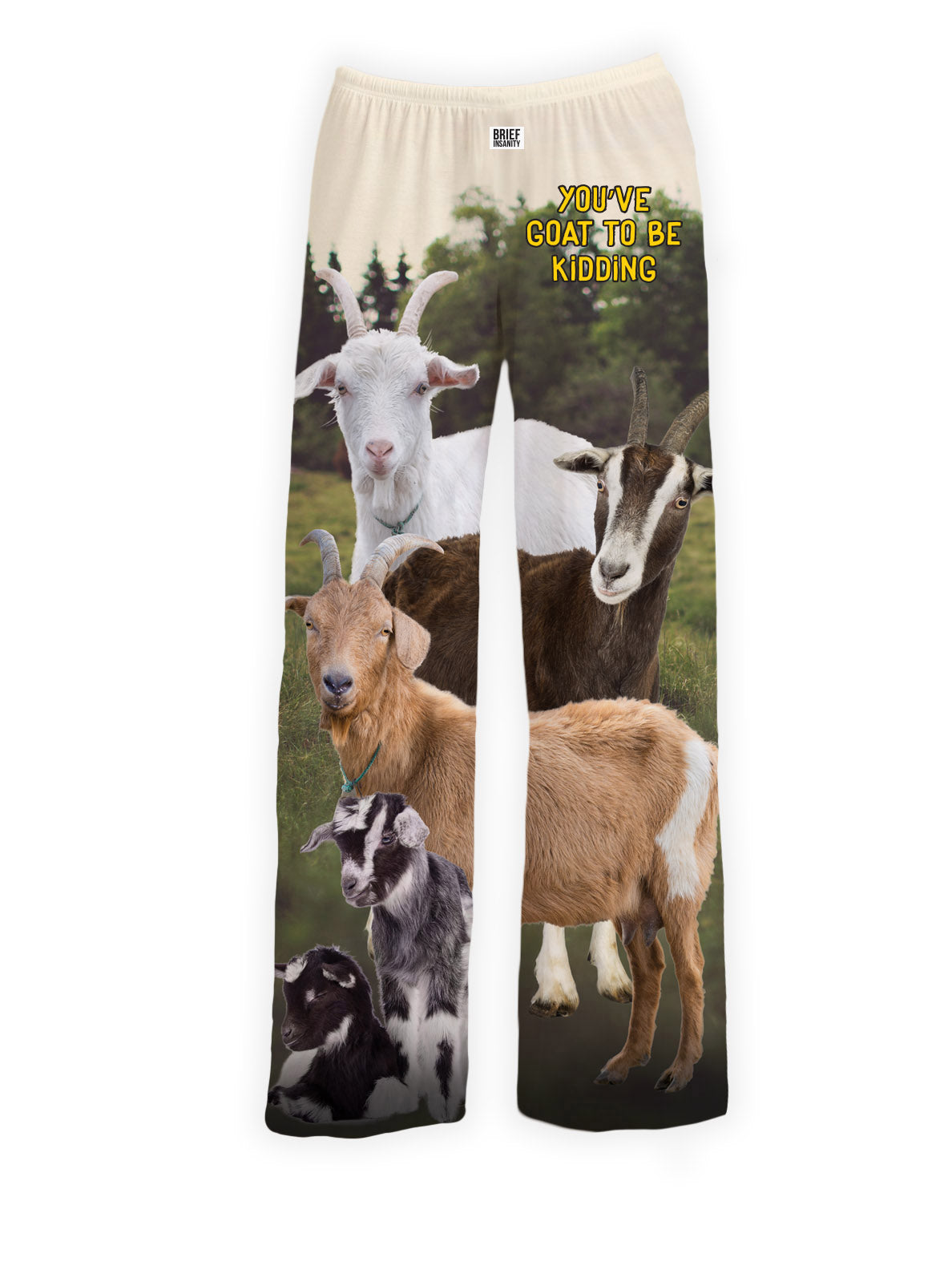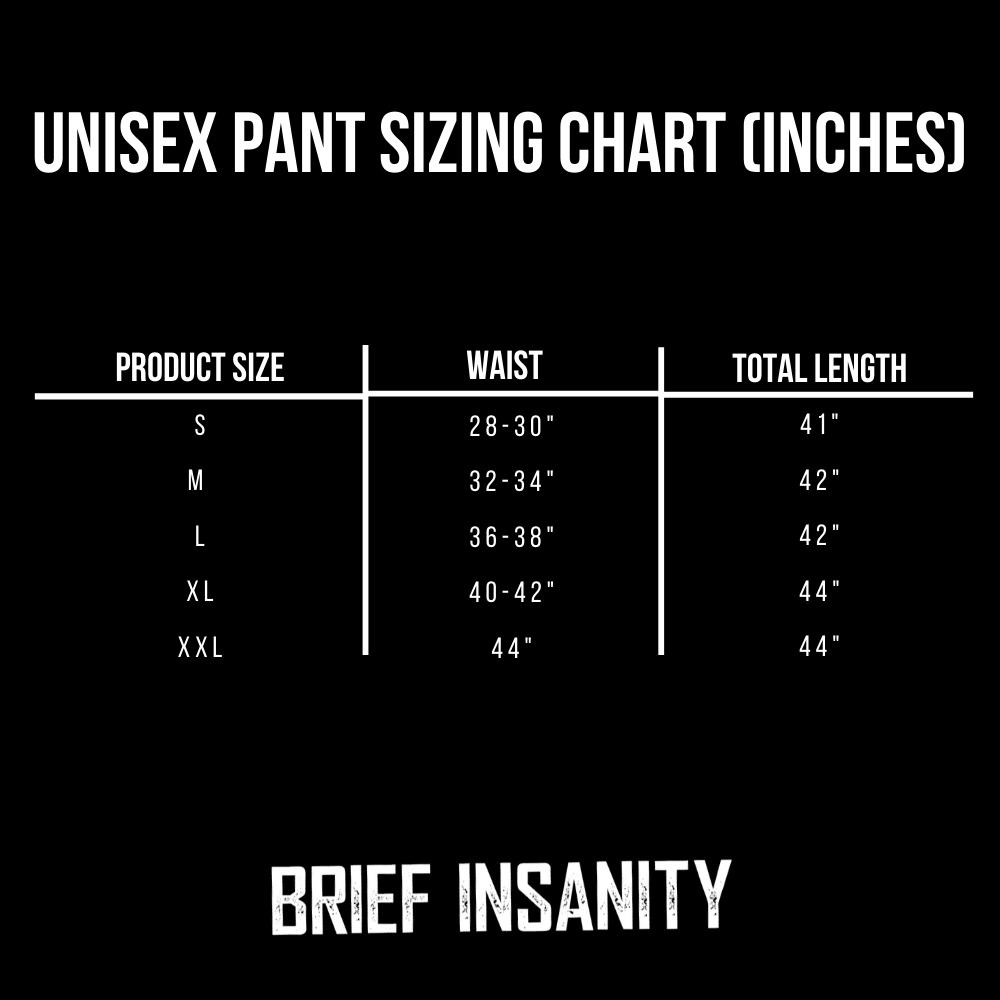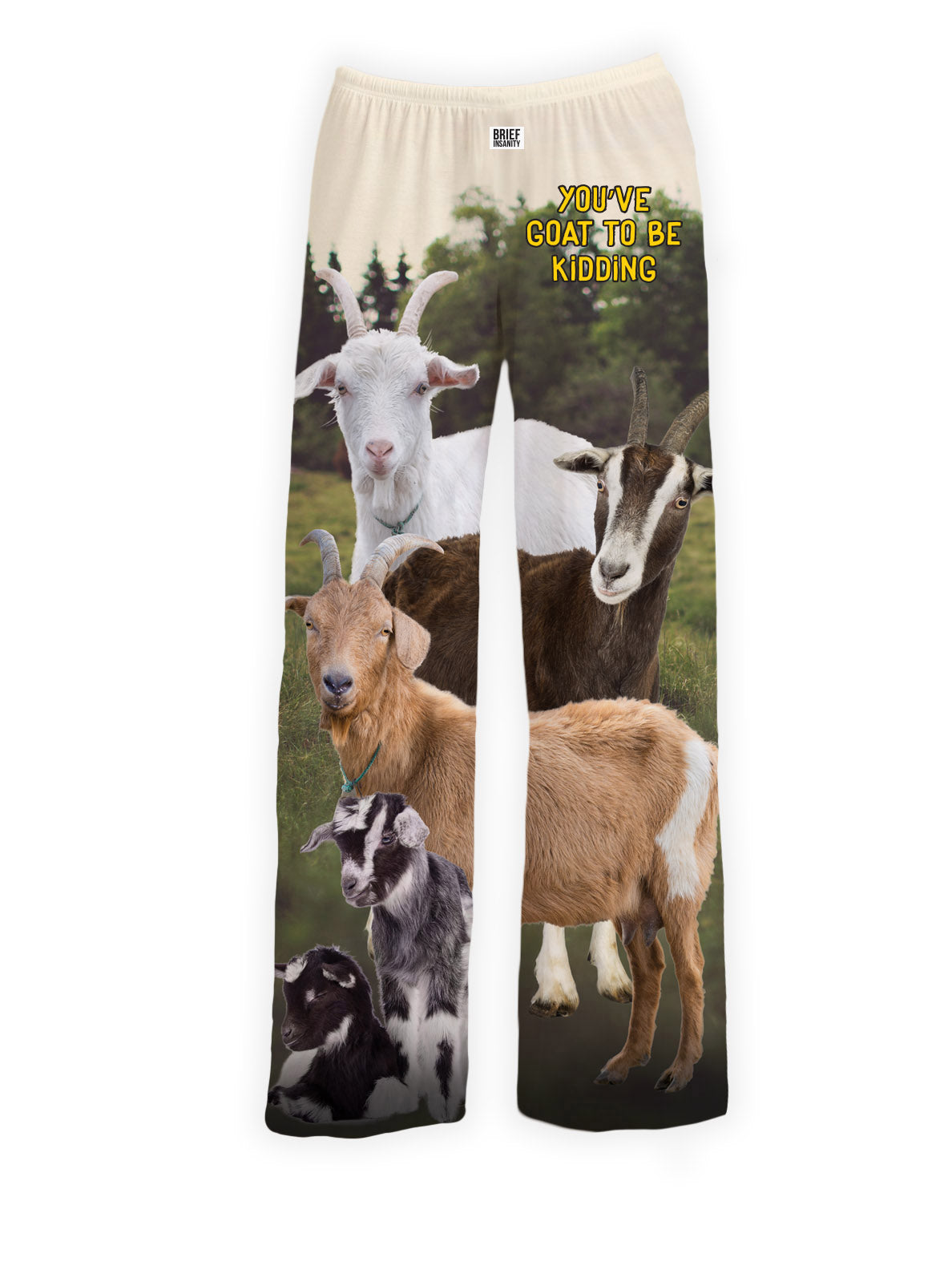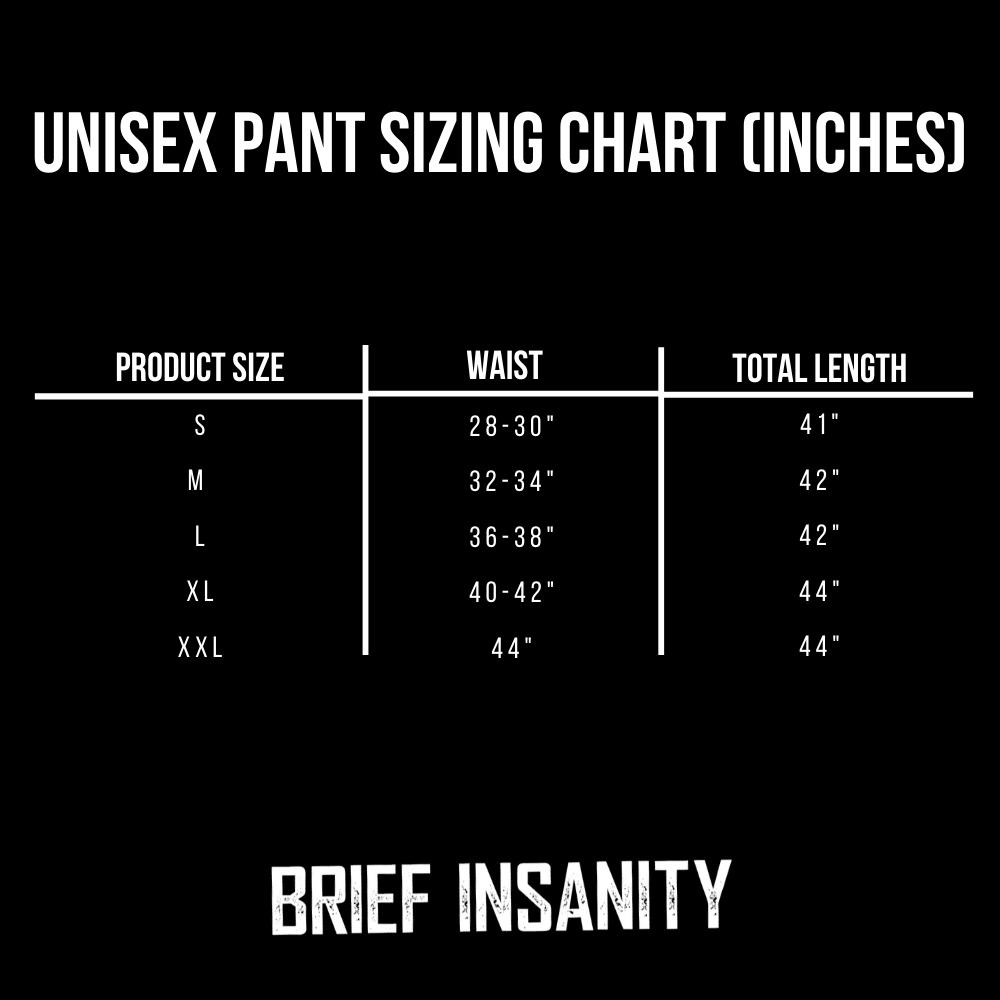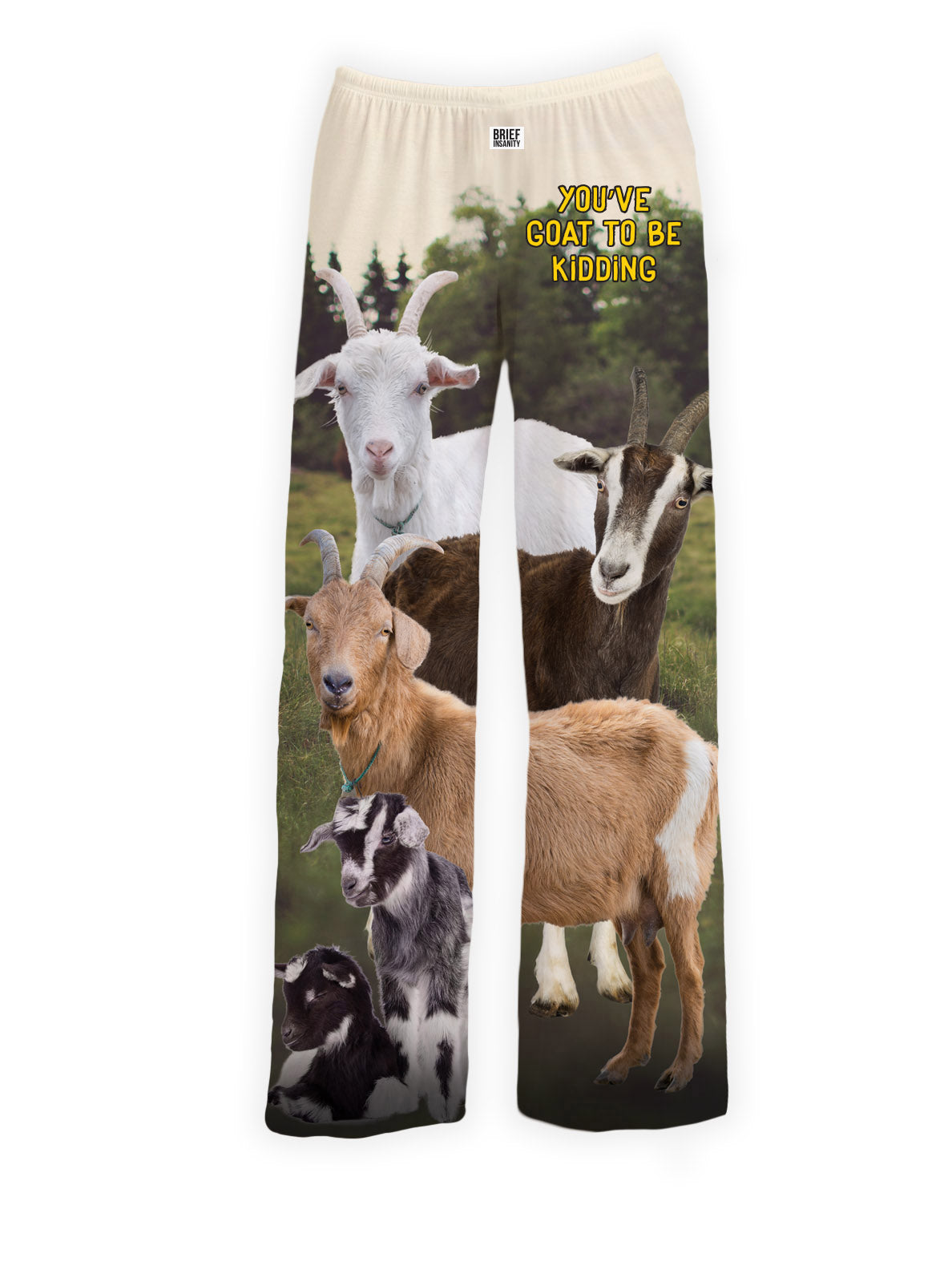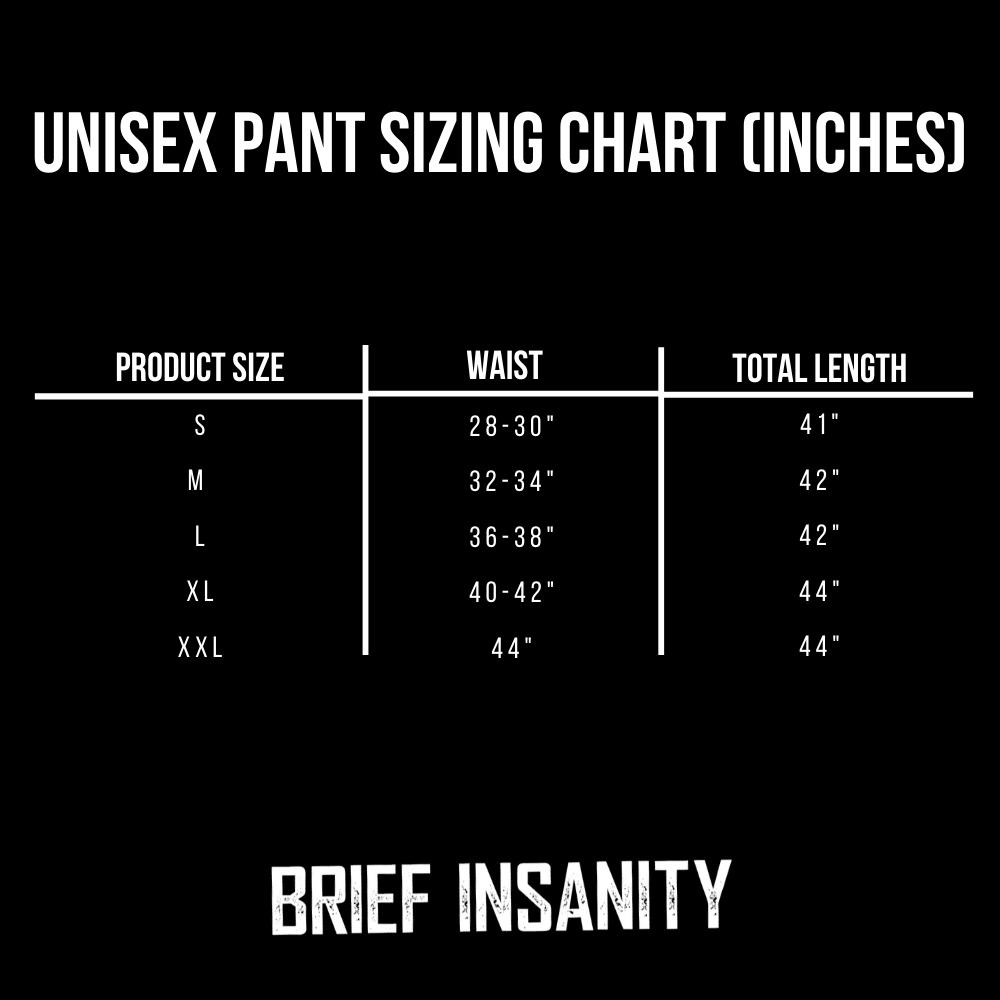 You've Goat To Be Kidding Me Pajama Pants
You've Goat to be Kidding Me! The new funny goat pajama pants provide a comfortable fit without hugging you in. Perfect pajama bottoms for those who love nature, the outdoors, and wild animals!
The innovative material used to create this product is a specialized polyester blend that mimics the temperature of your body. The light-weight and breathable material provide all-day comfort while wearing.