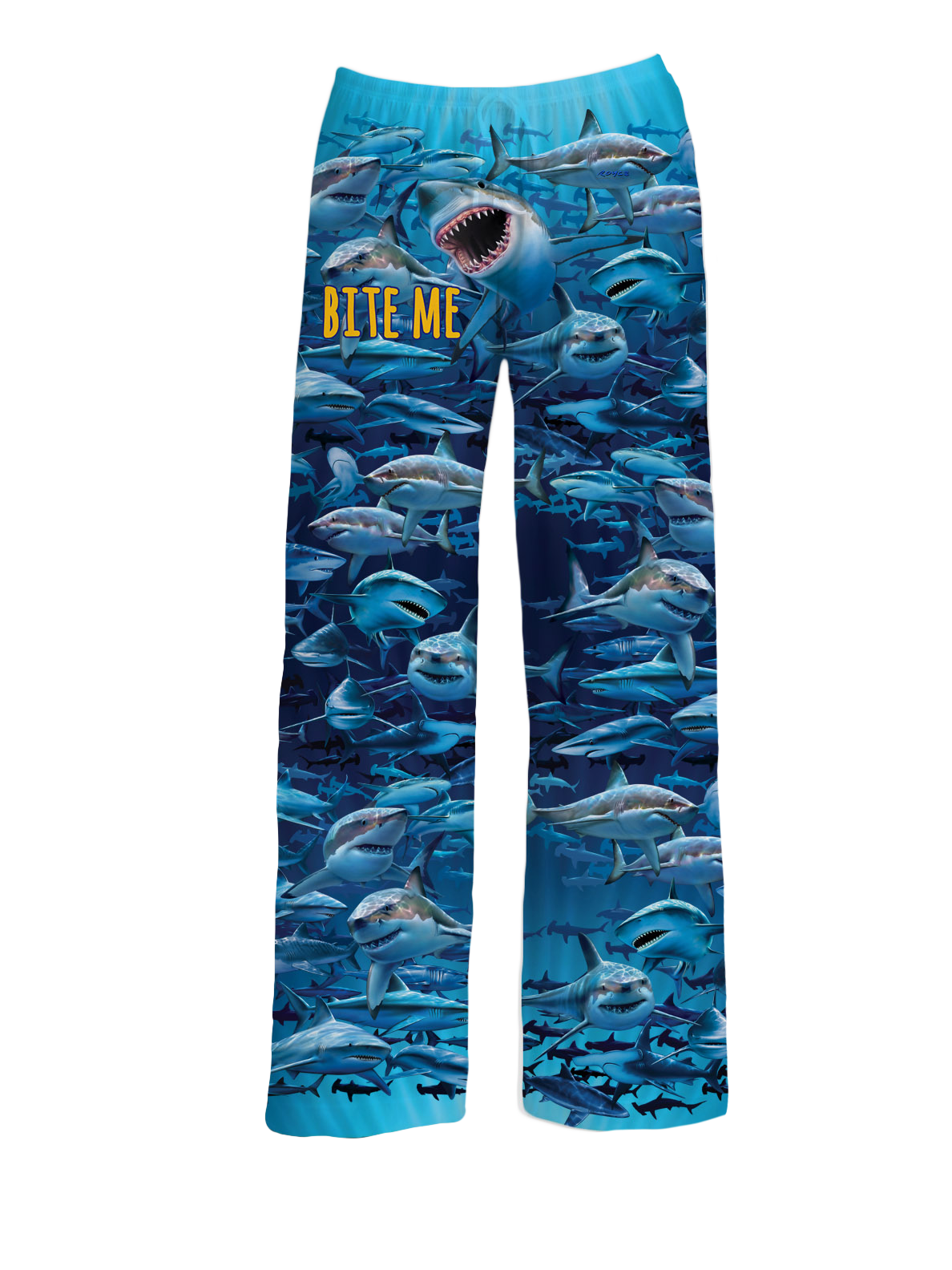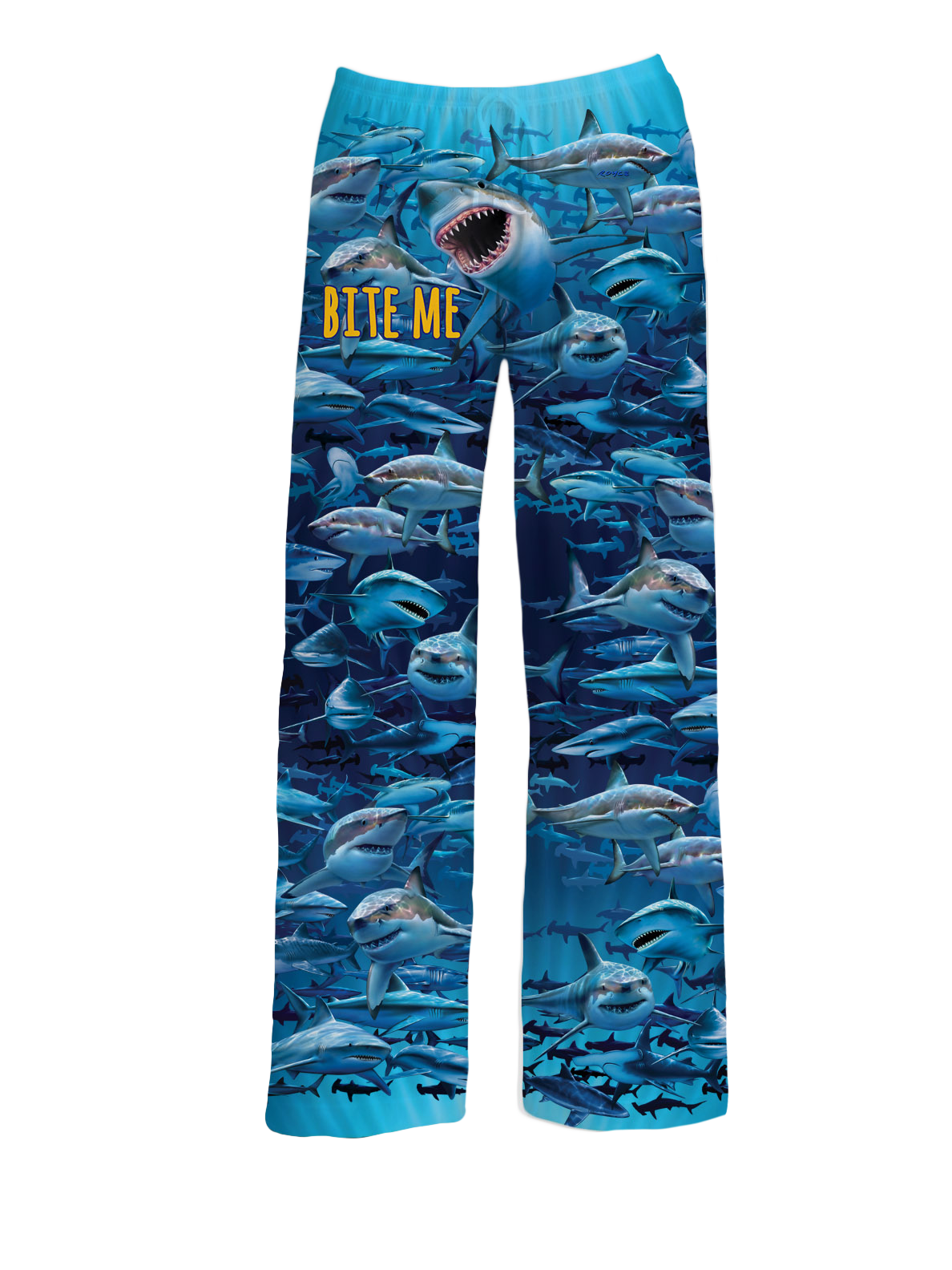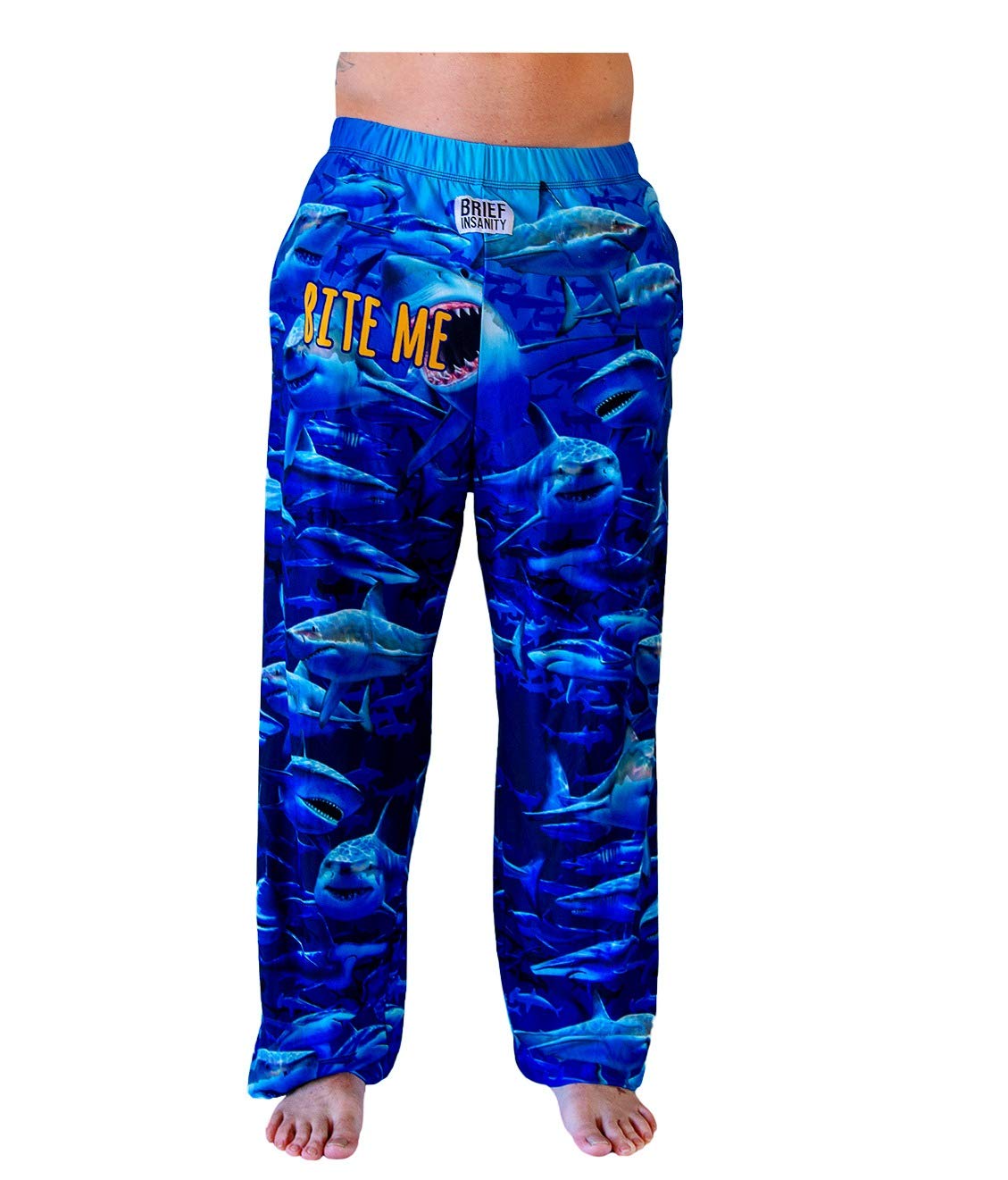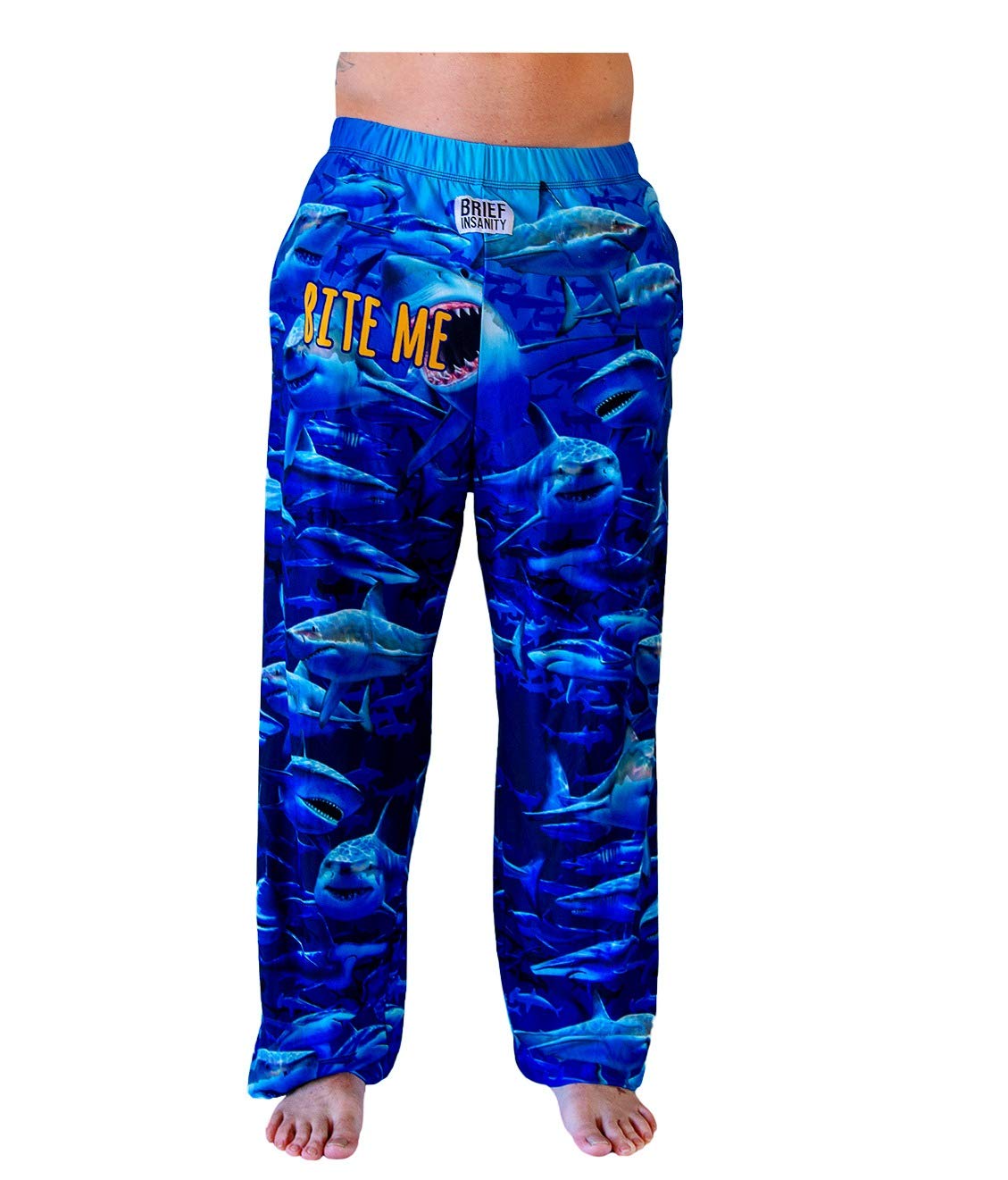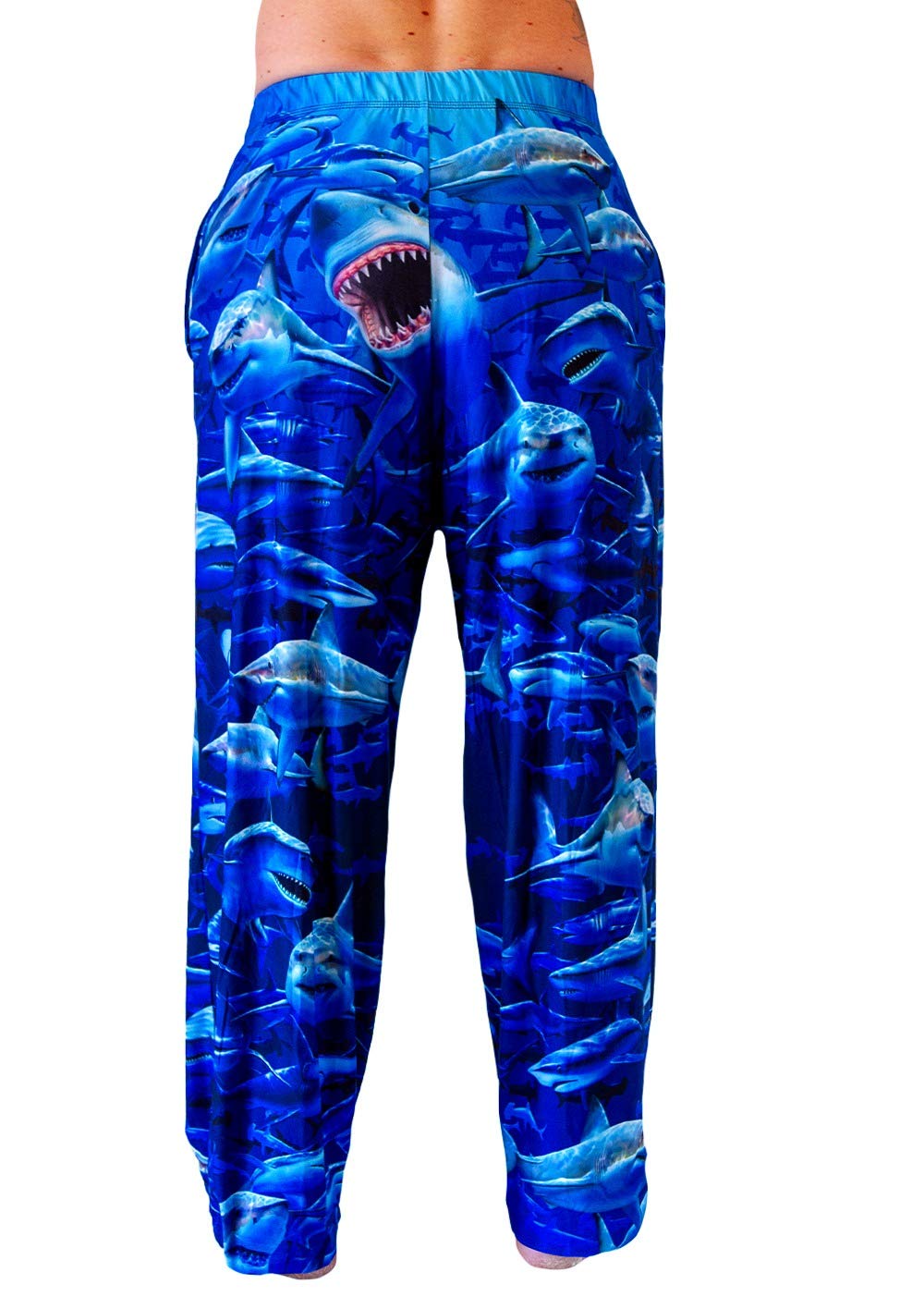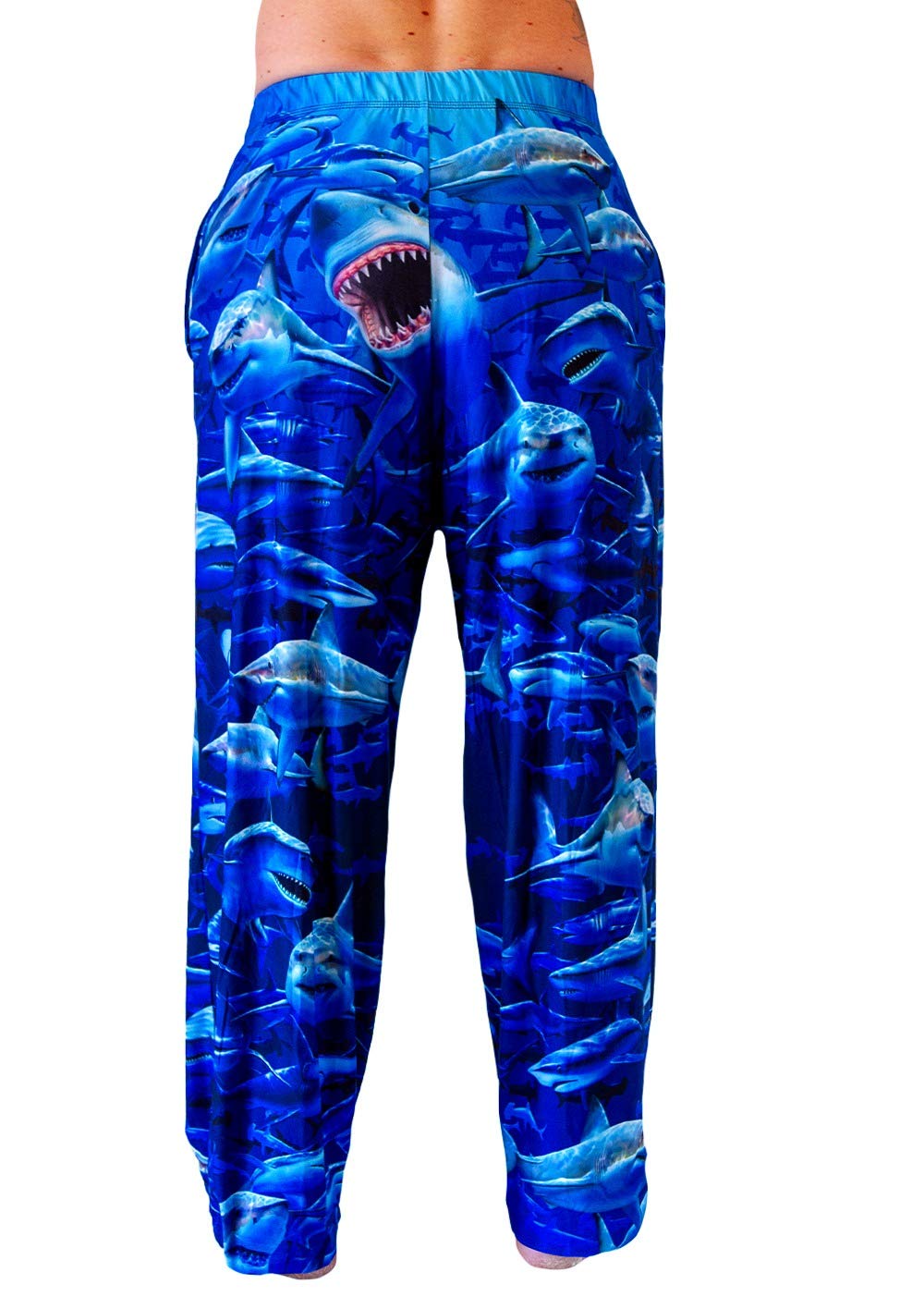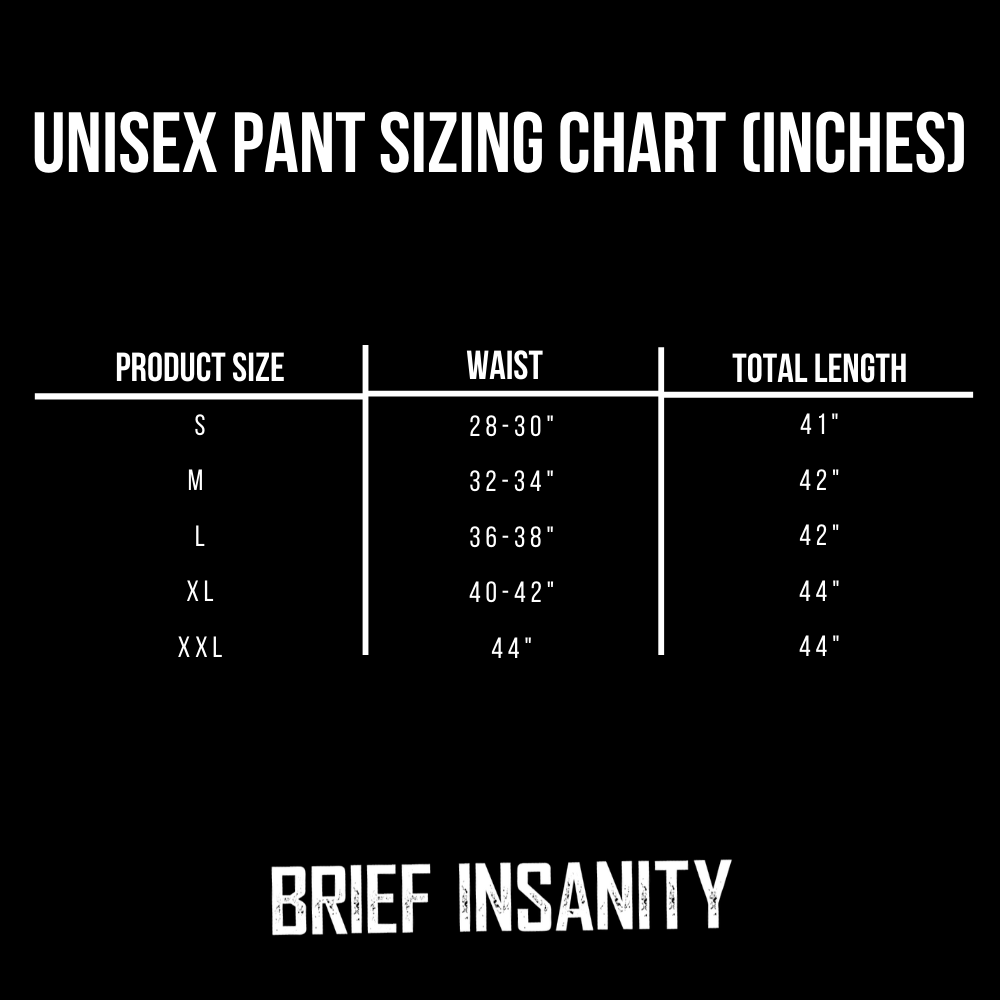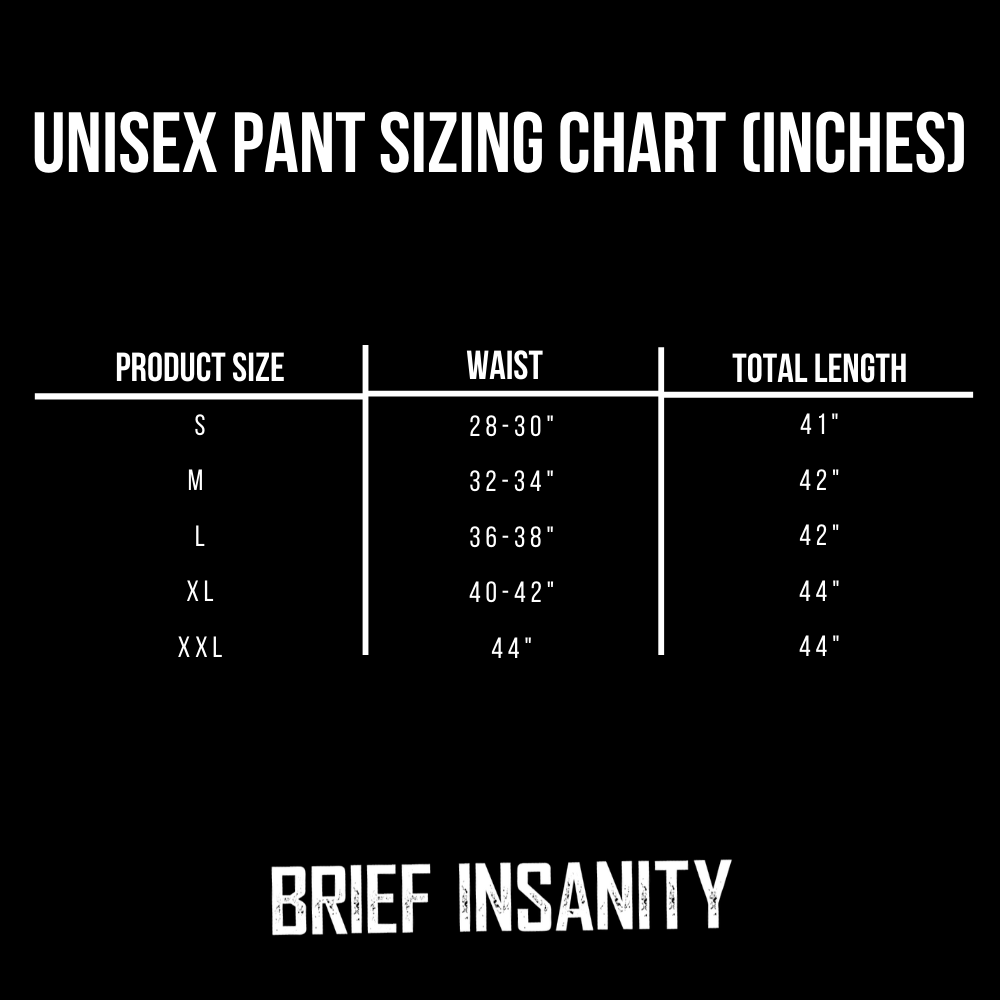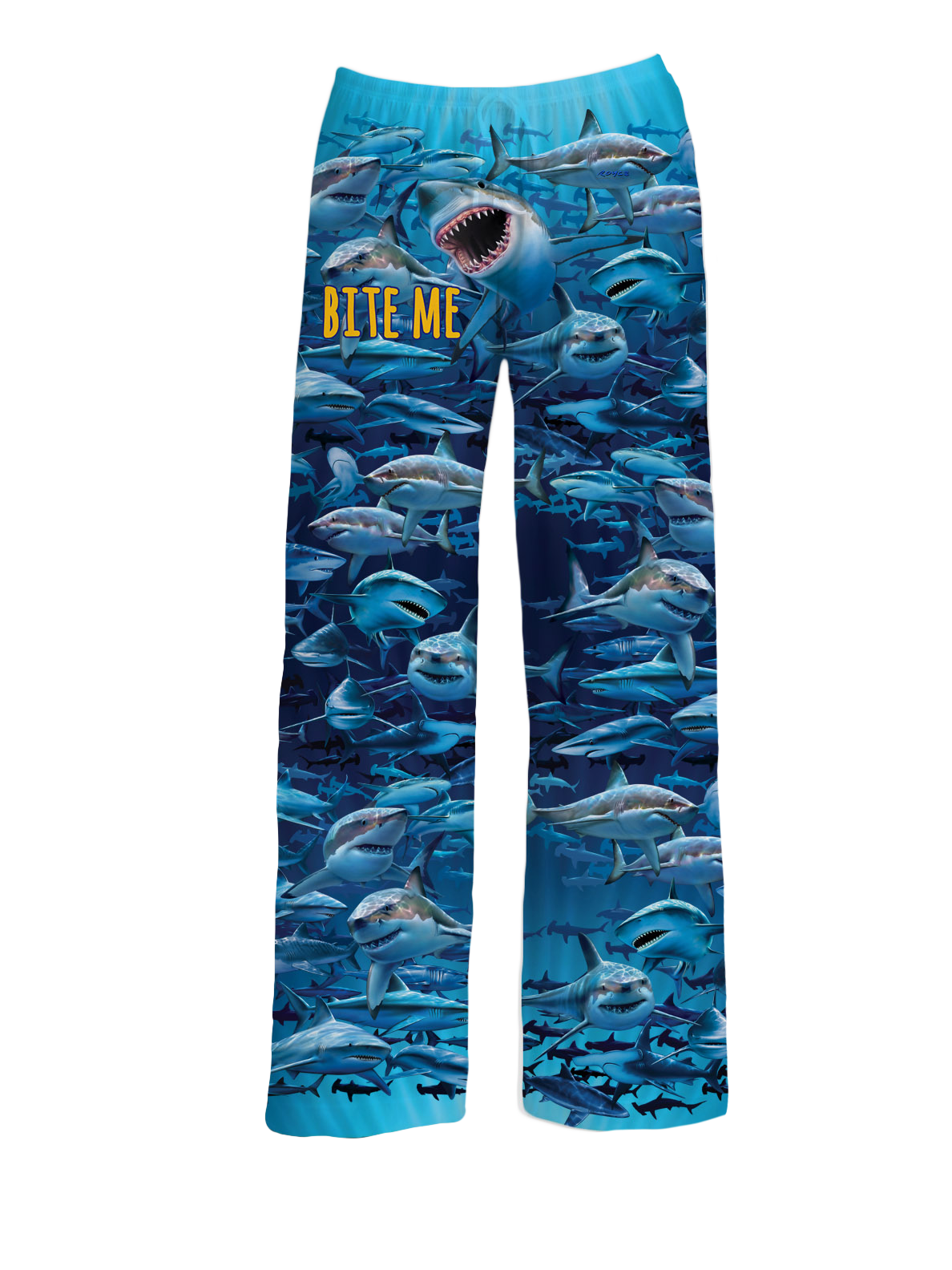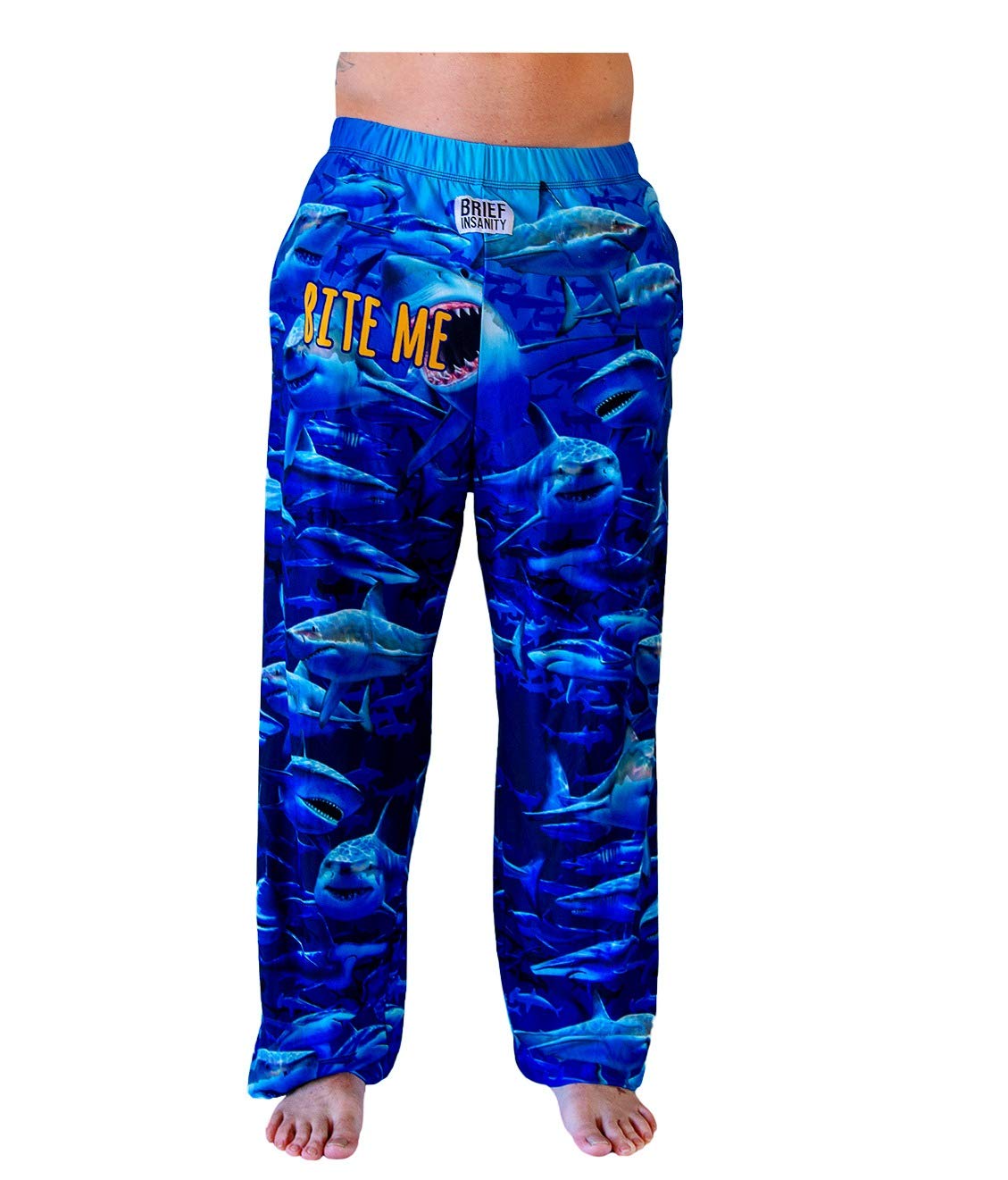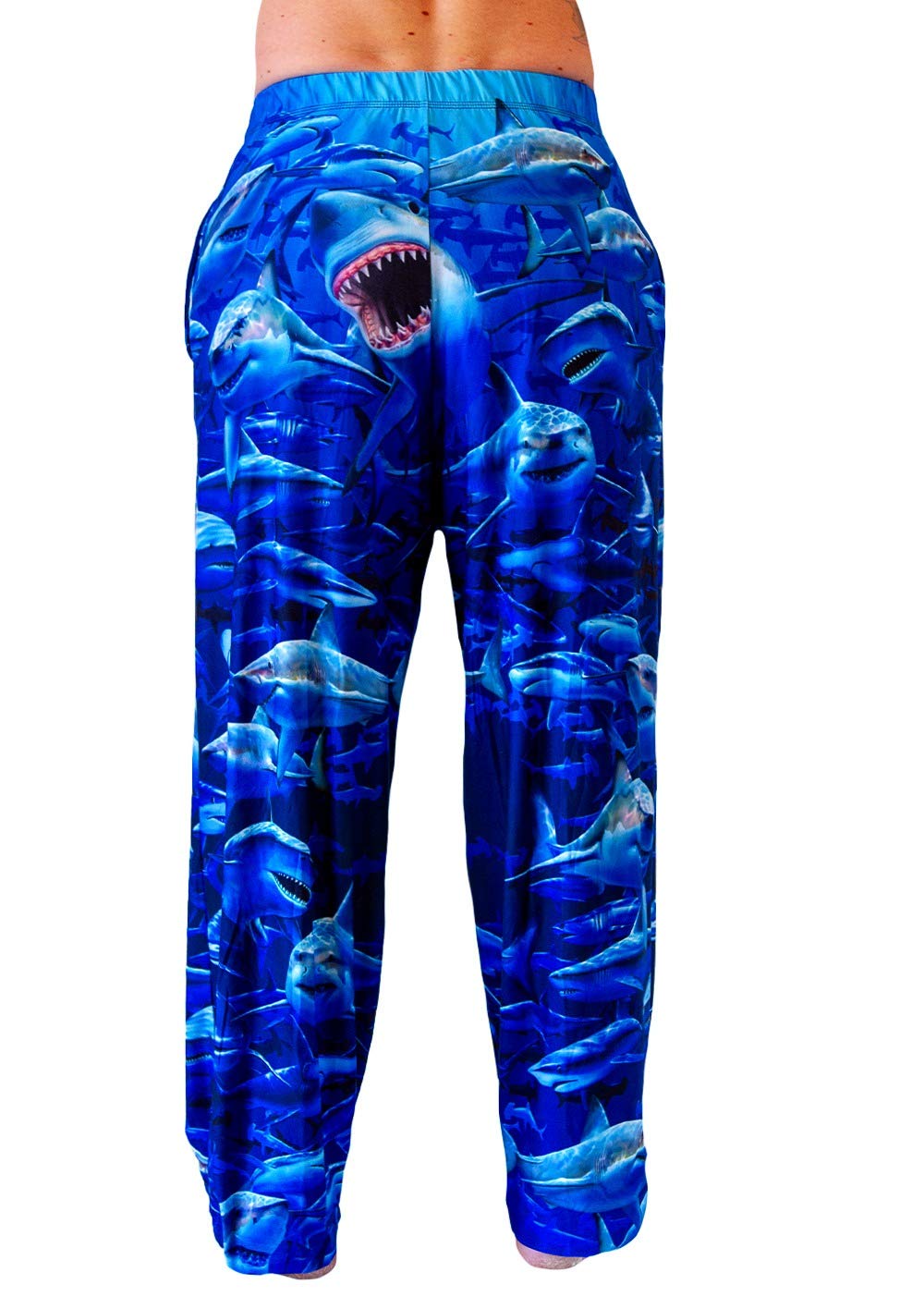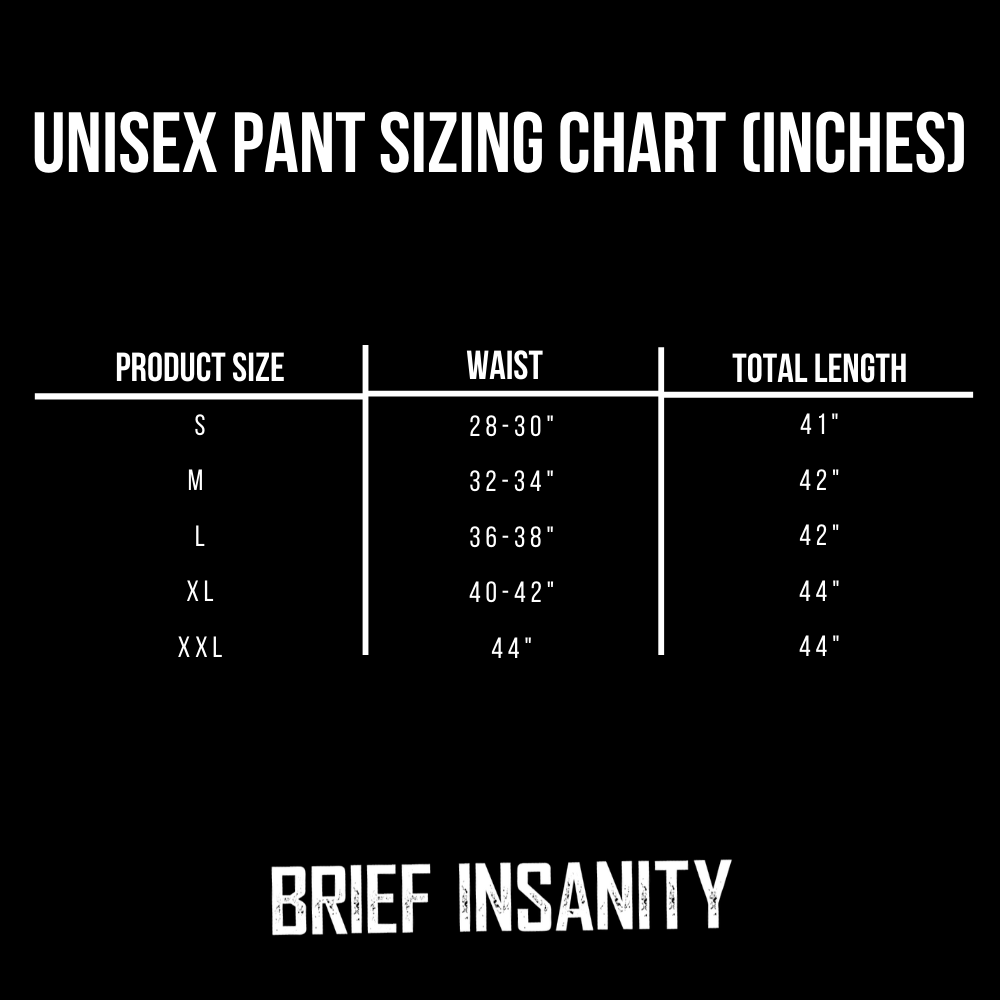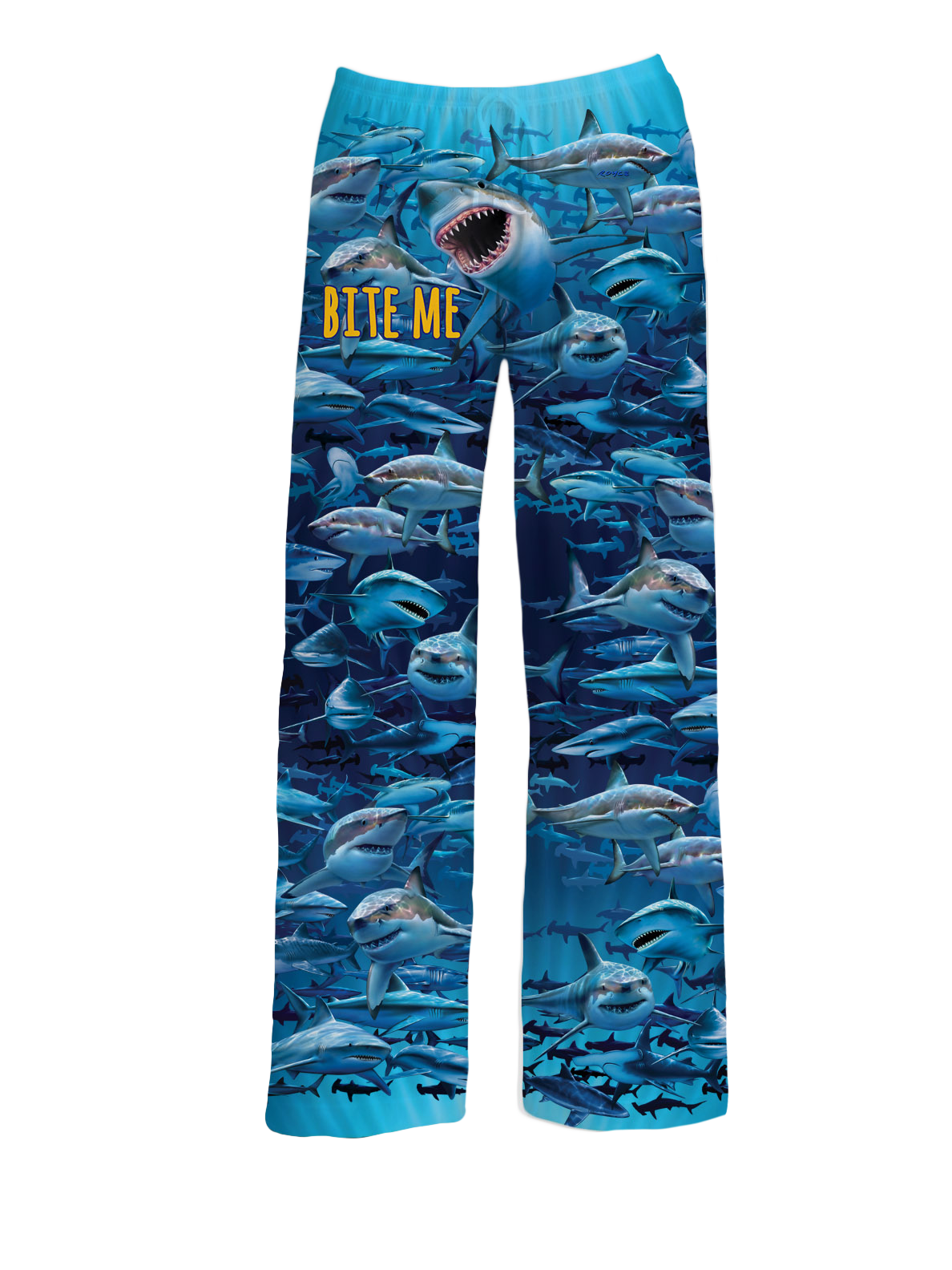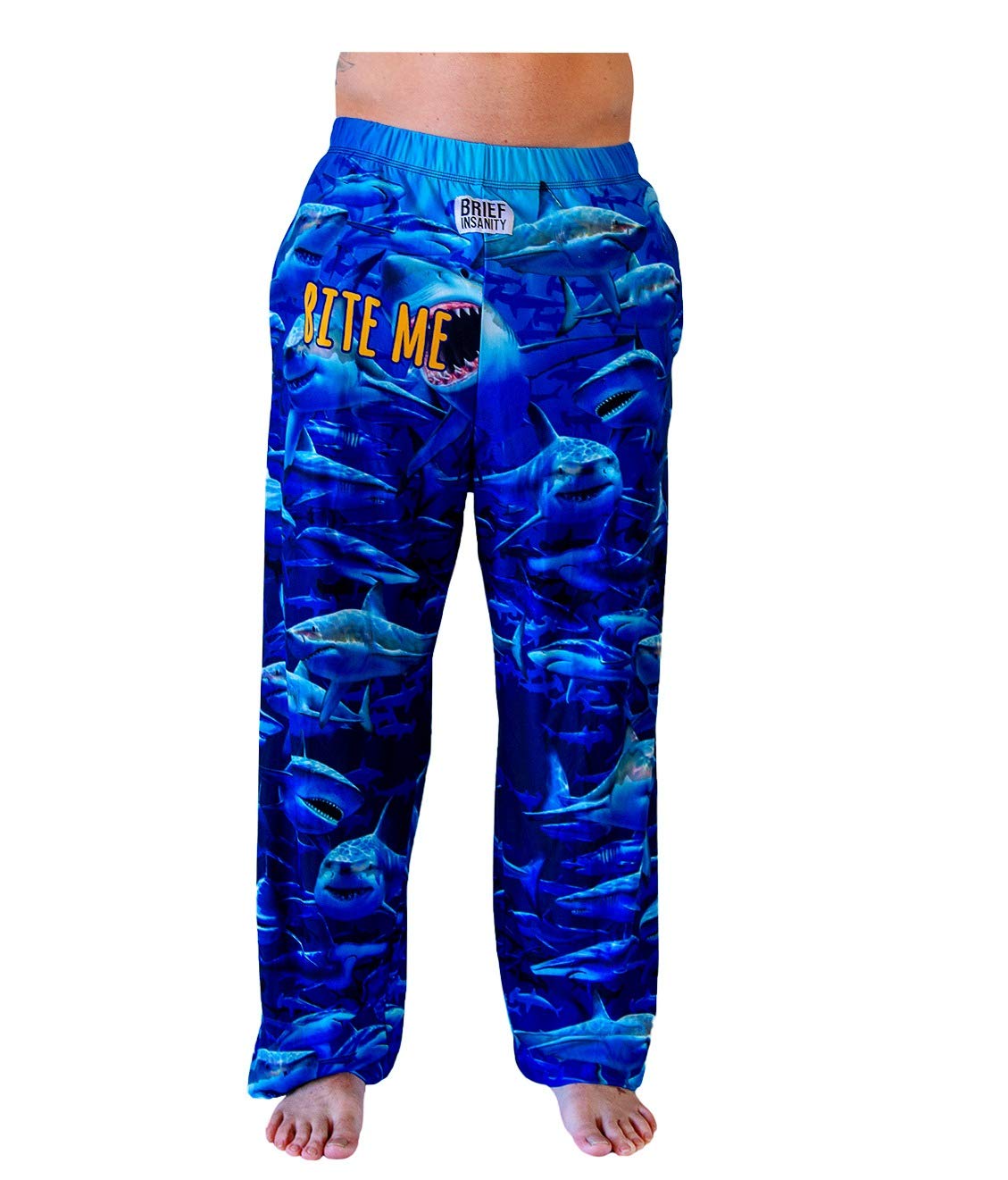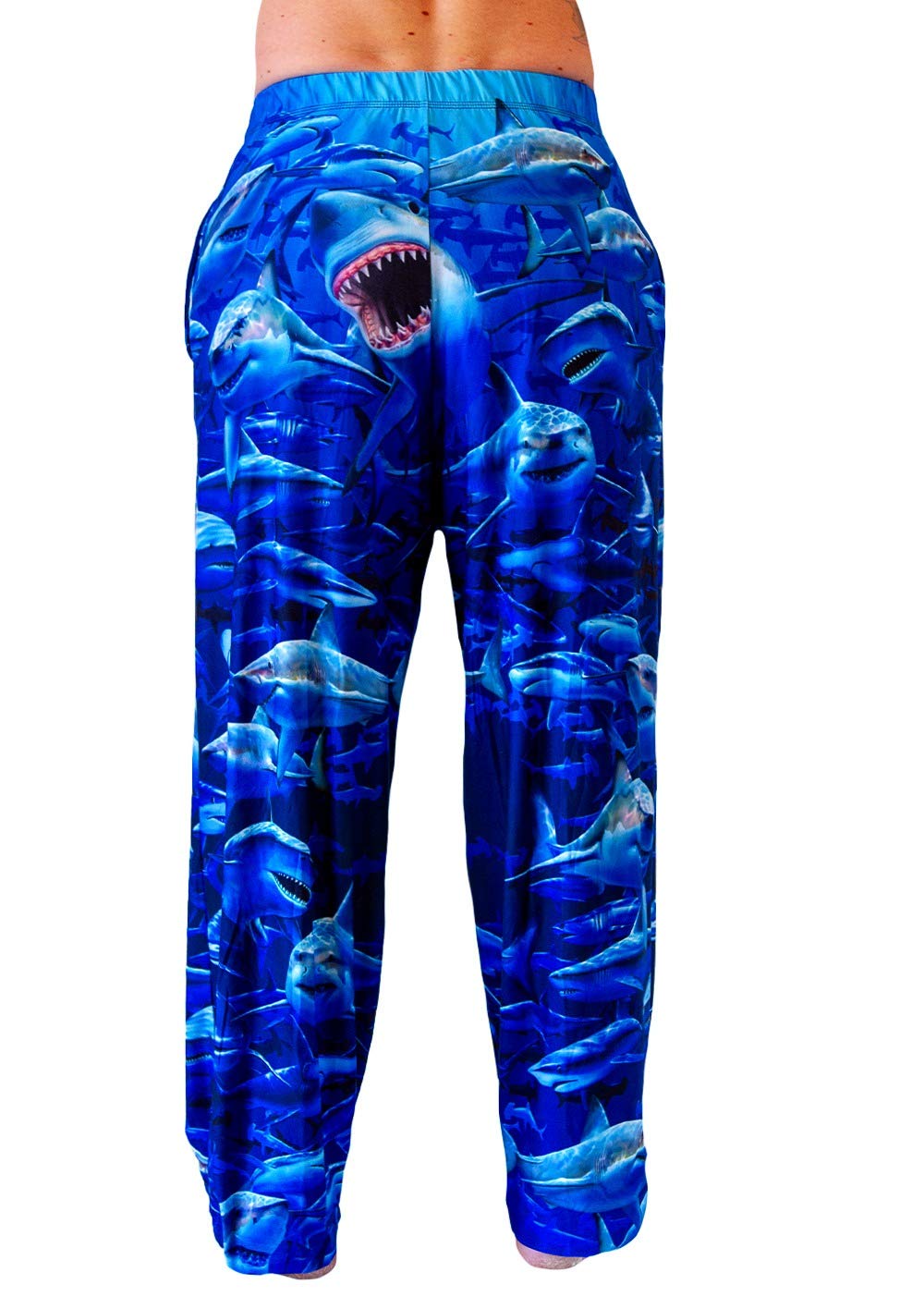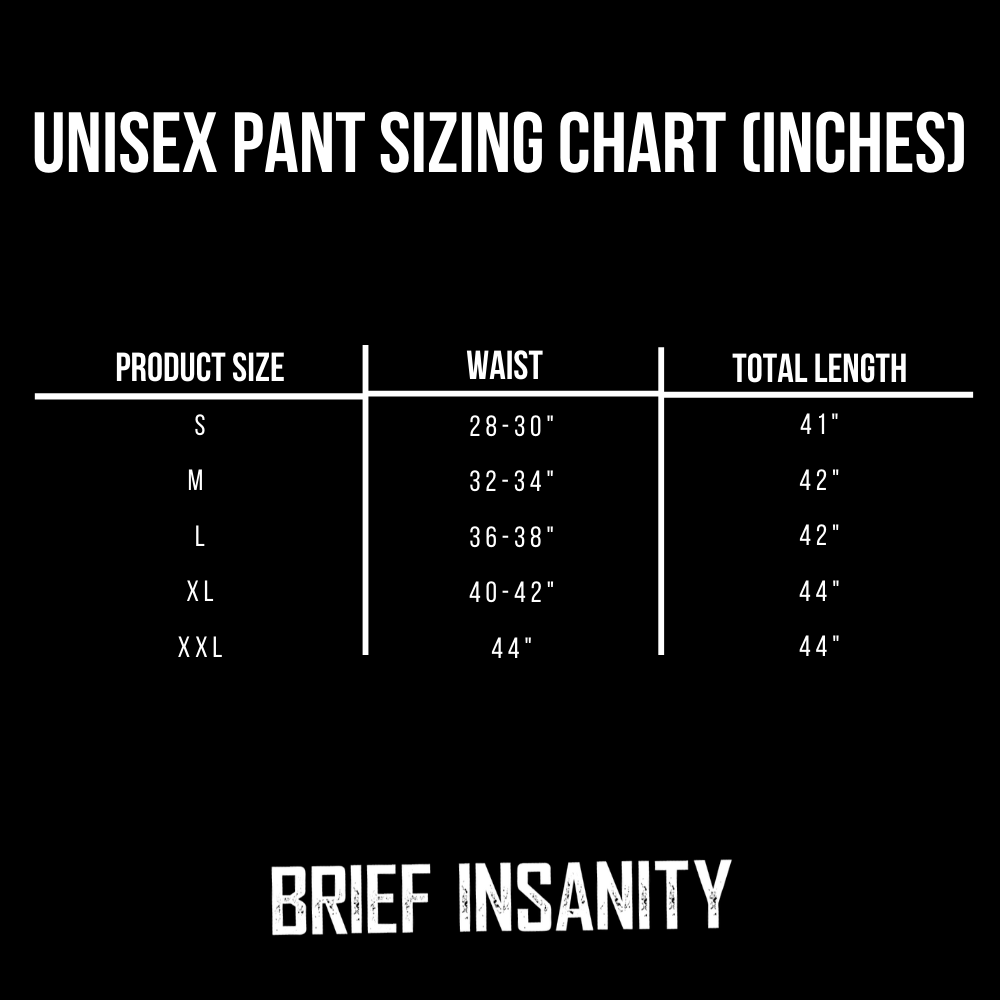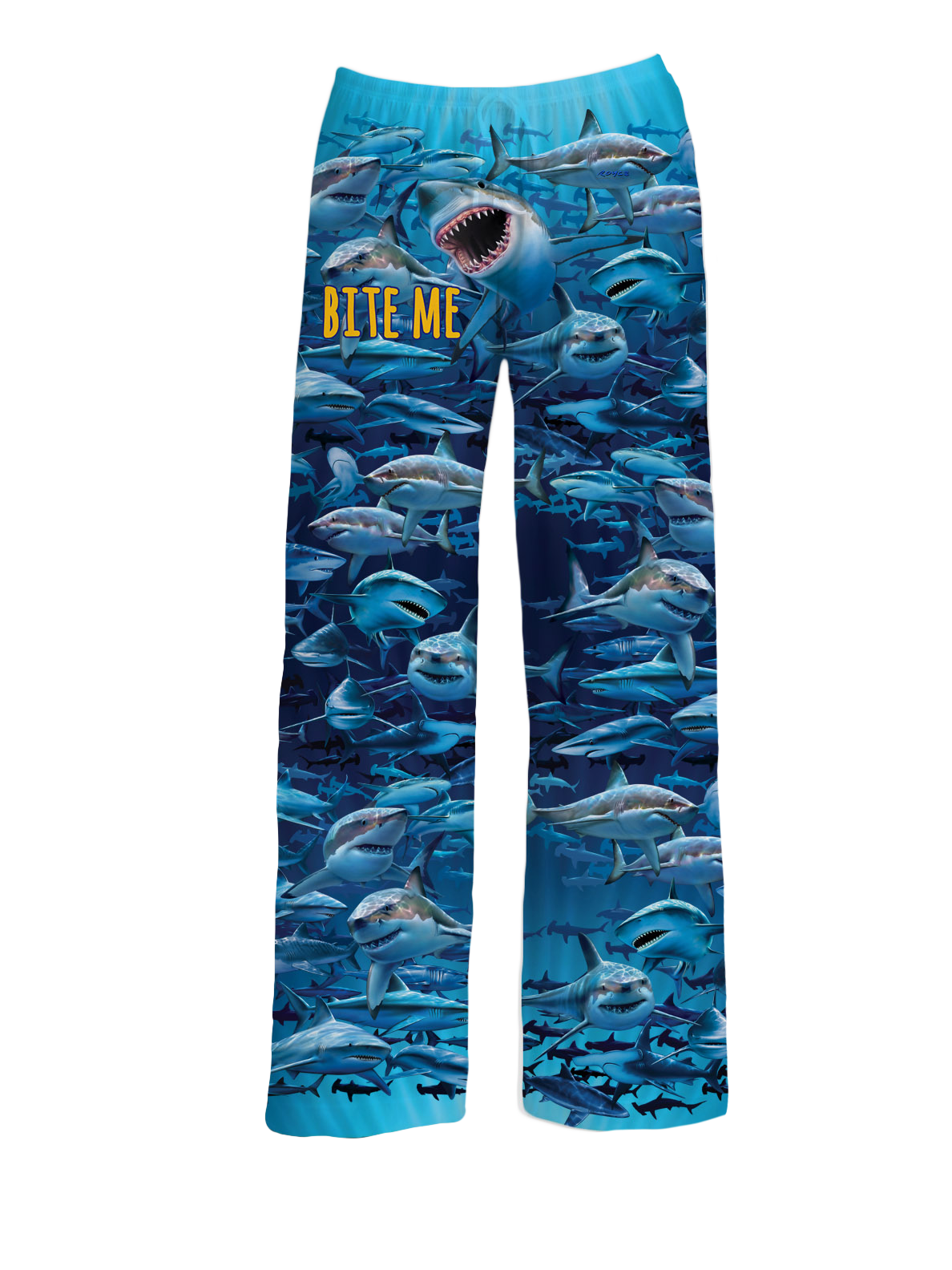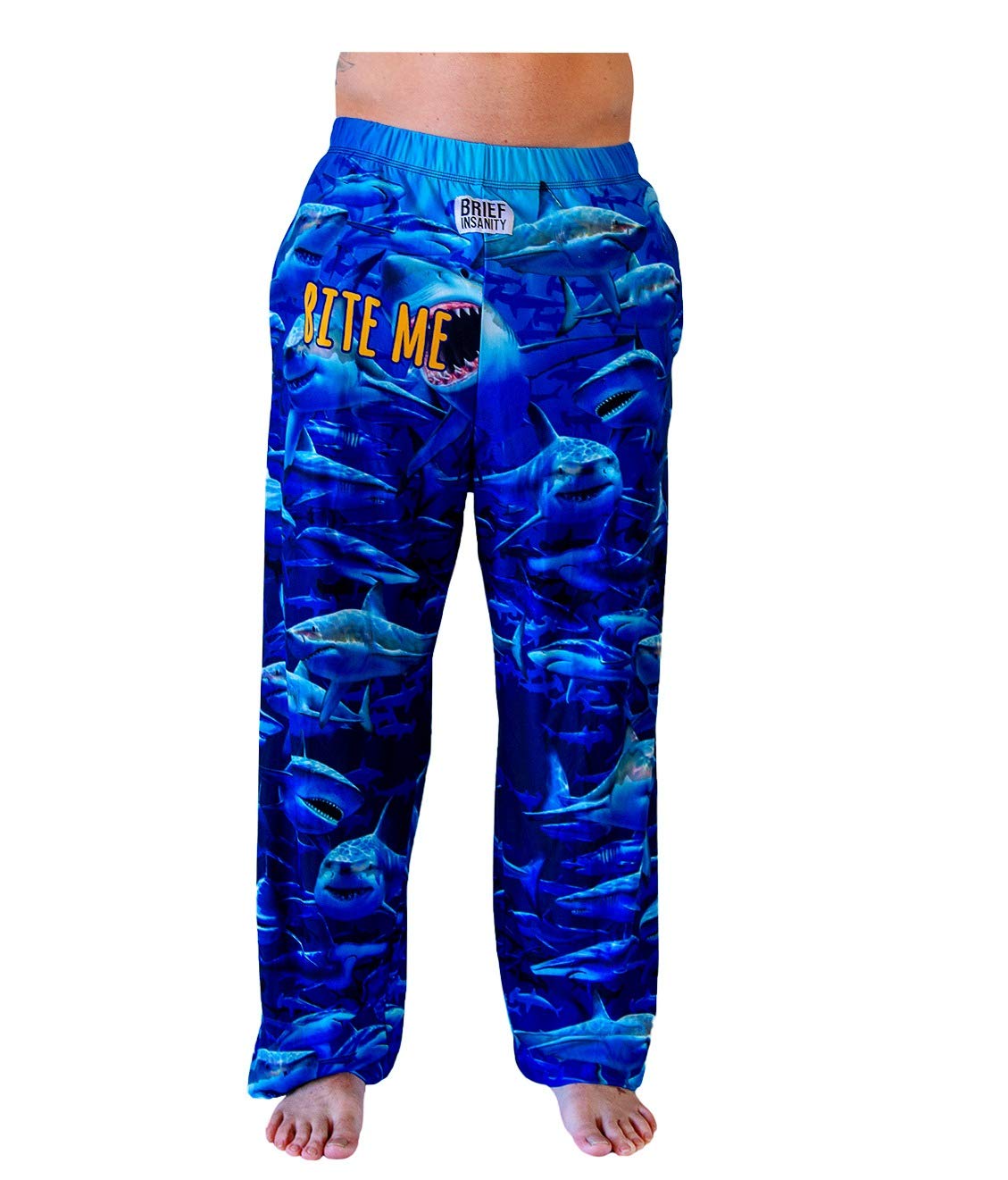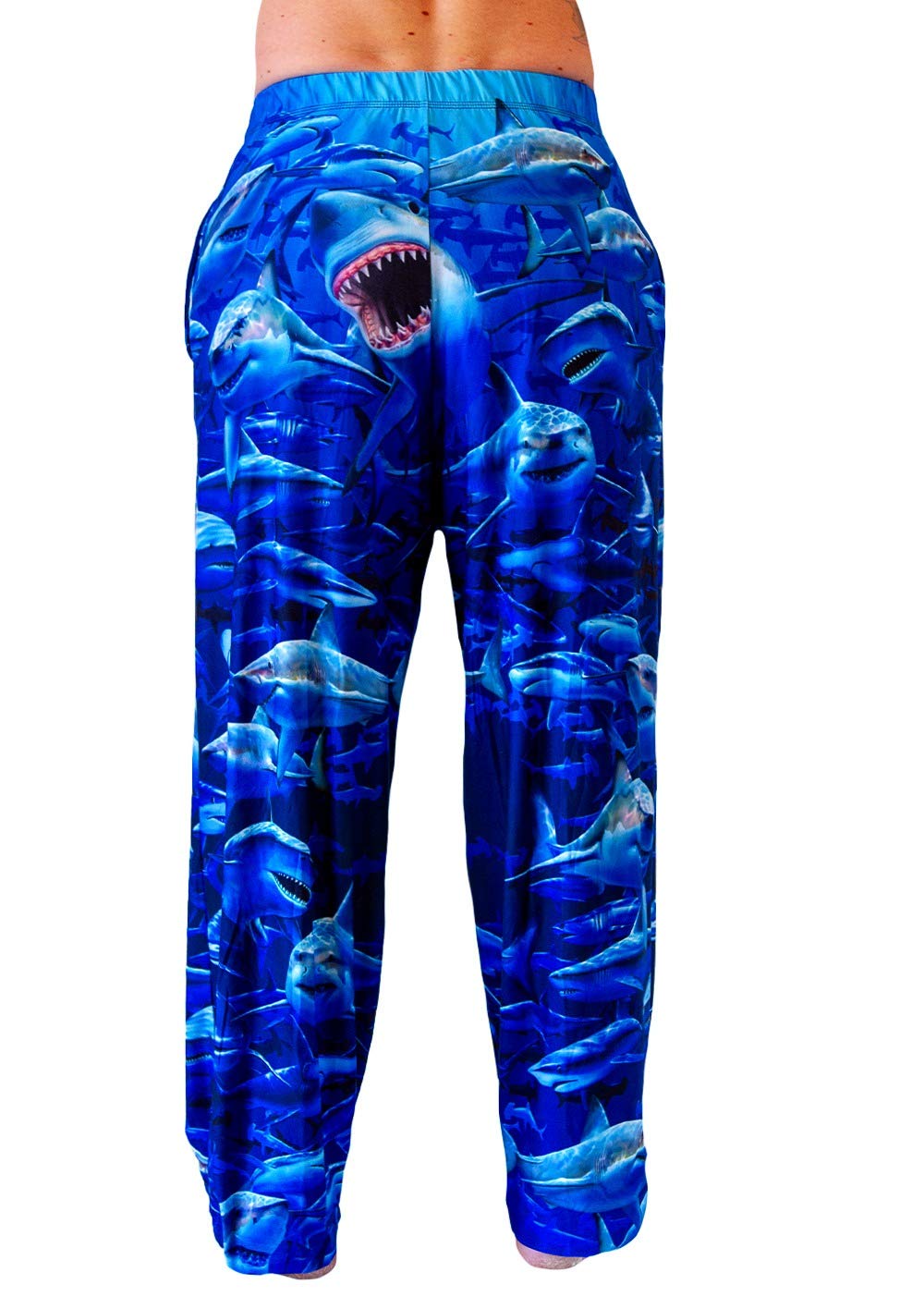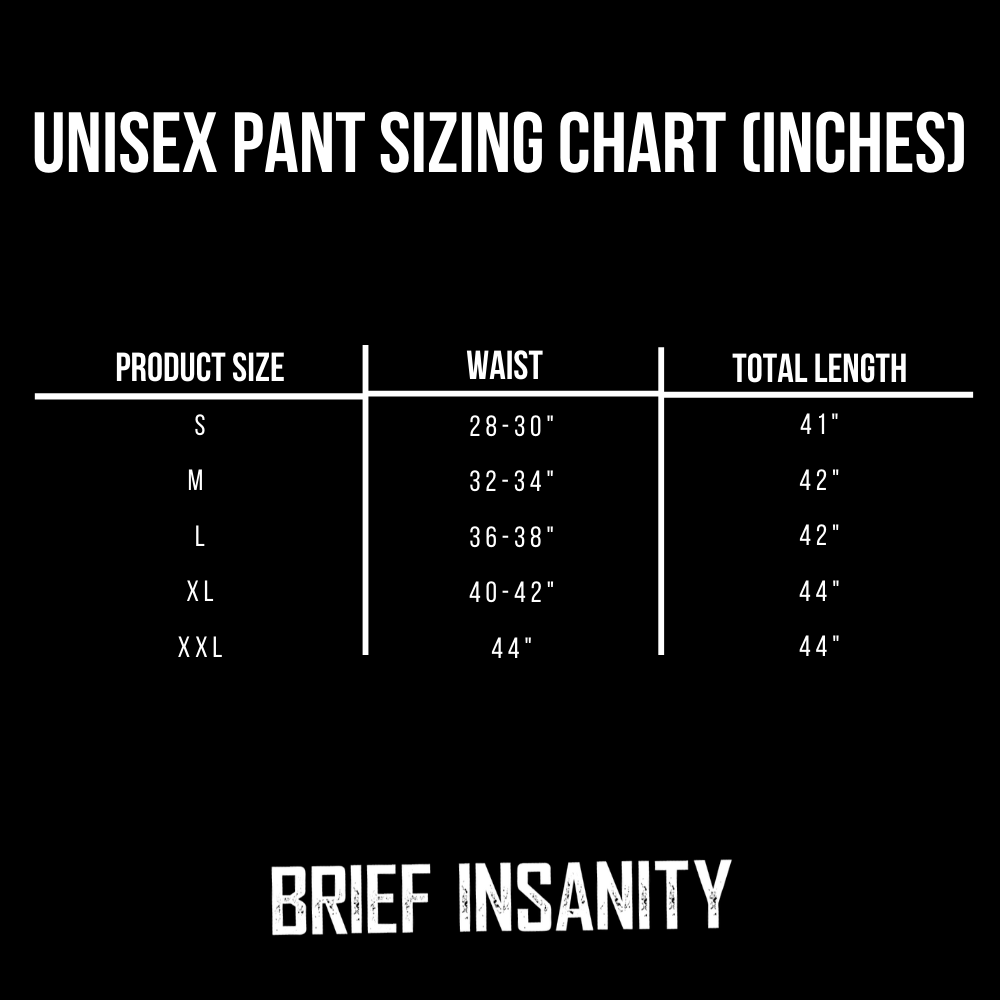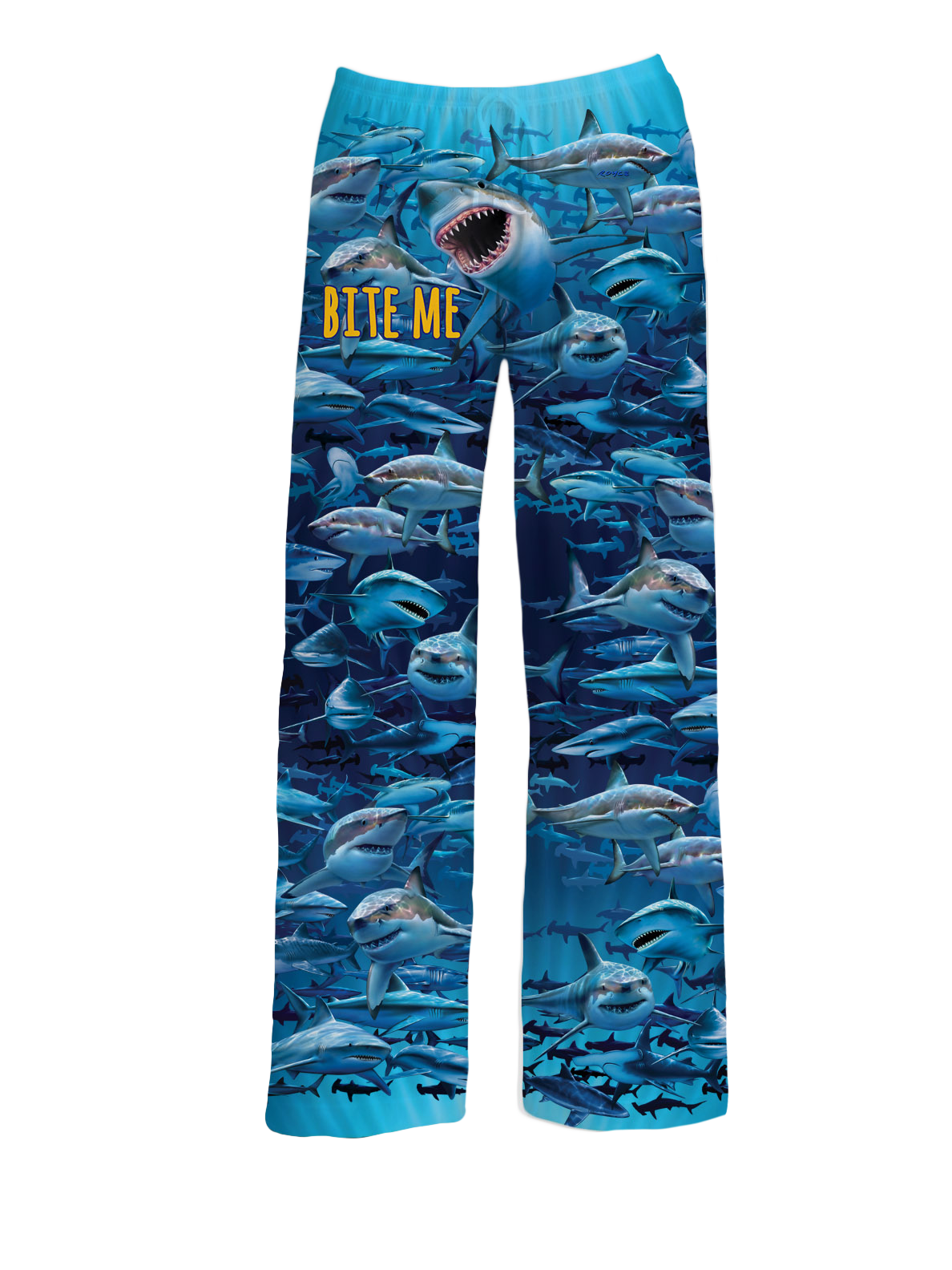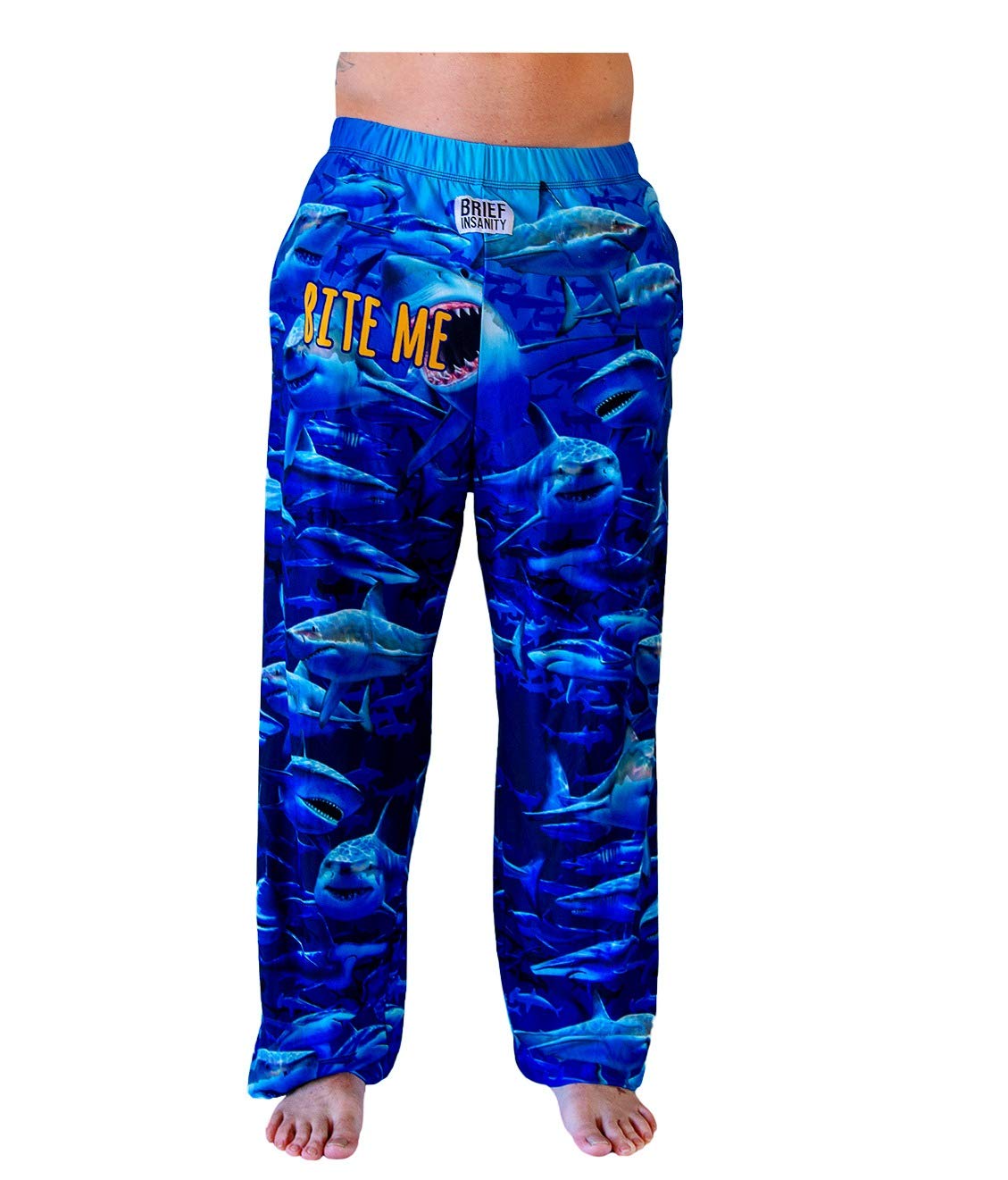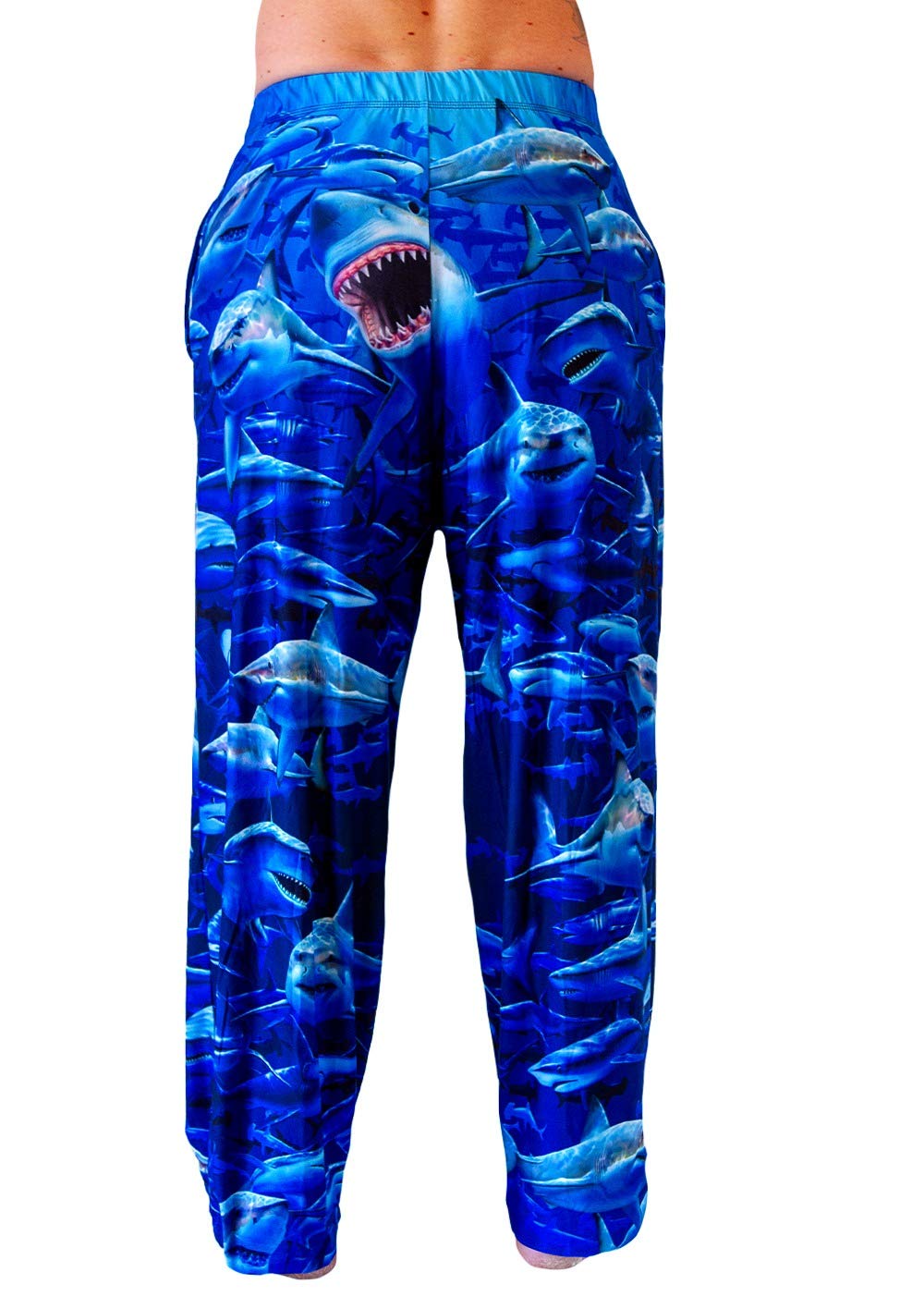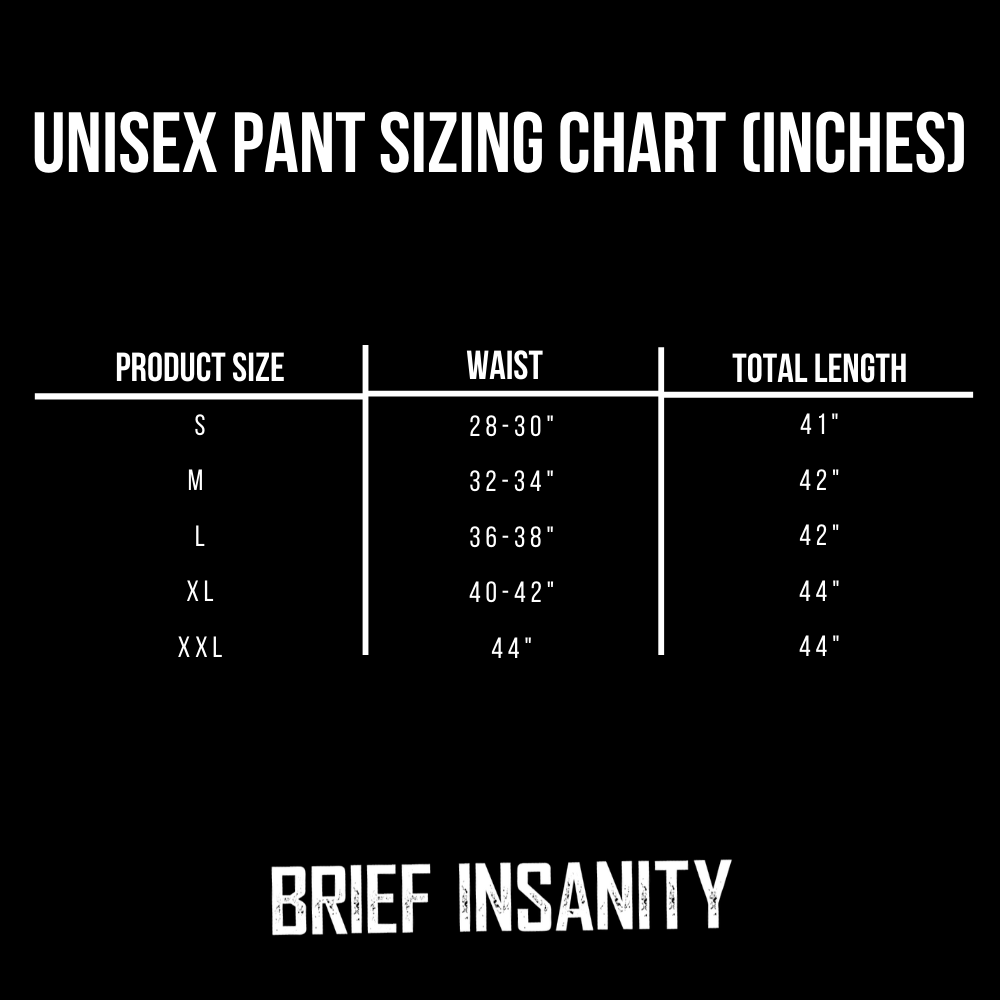 Shark "Bite Me" Pajama Pants
Take a swim with the big sharks and dive into these Shark "Bite Me" pajama pants from Brief Insanity. The great white shark print is high quality, made of premium synthetic silk and posh knit fabric.
The innovative material used to create this product is a specialized polyester blend that mimics the temperature of your body. The light-weight and breathable material provides all-day comfort while wearing.