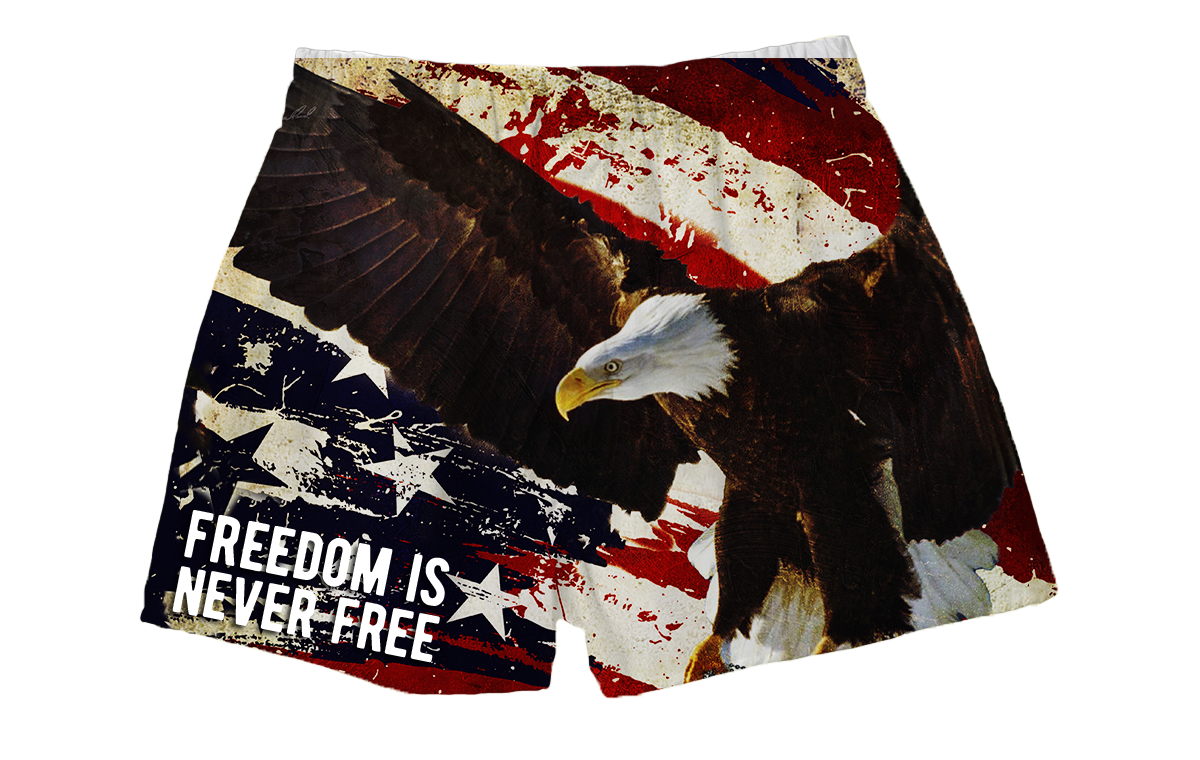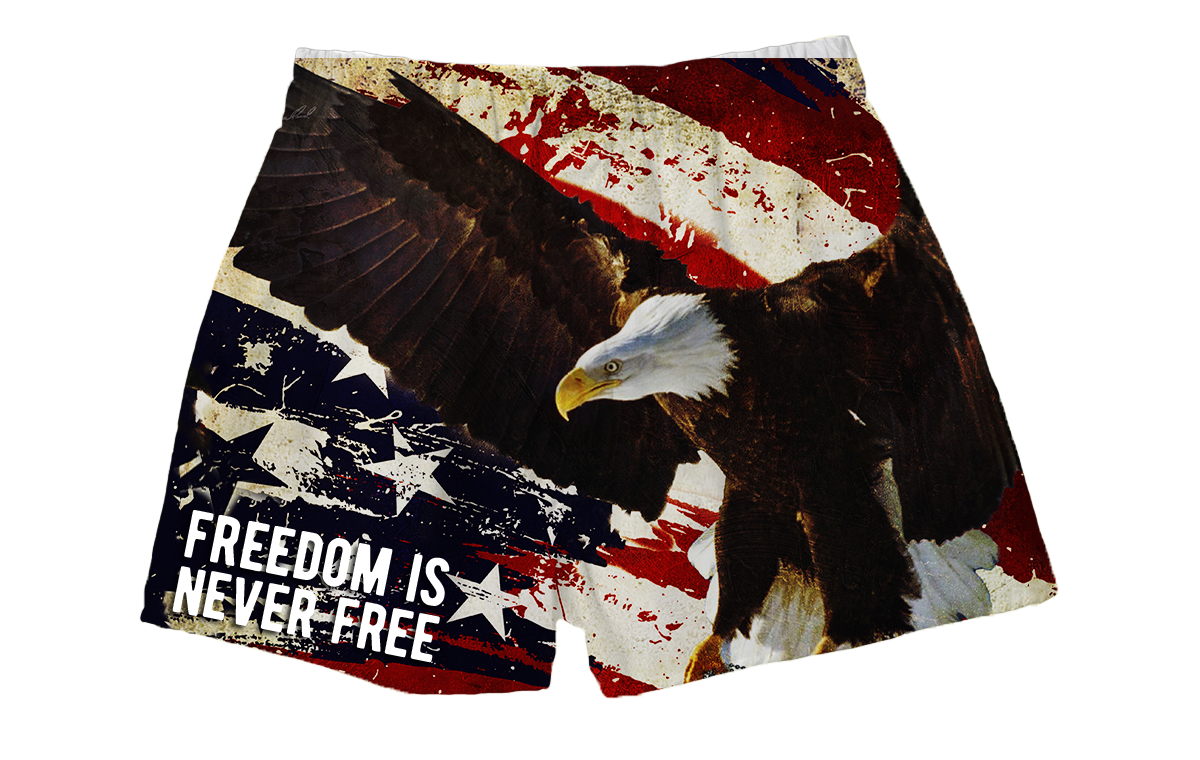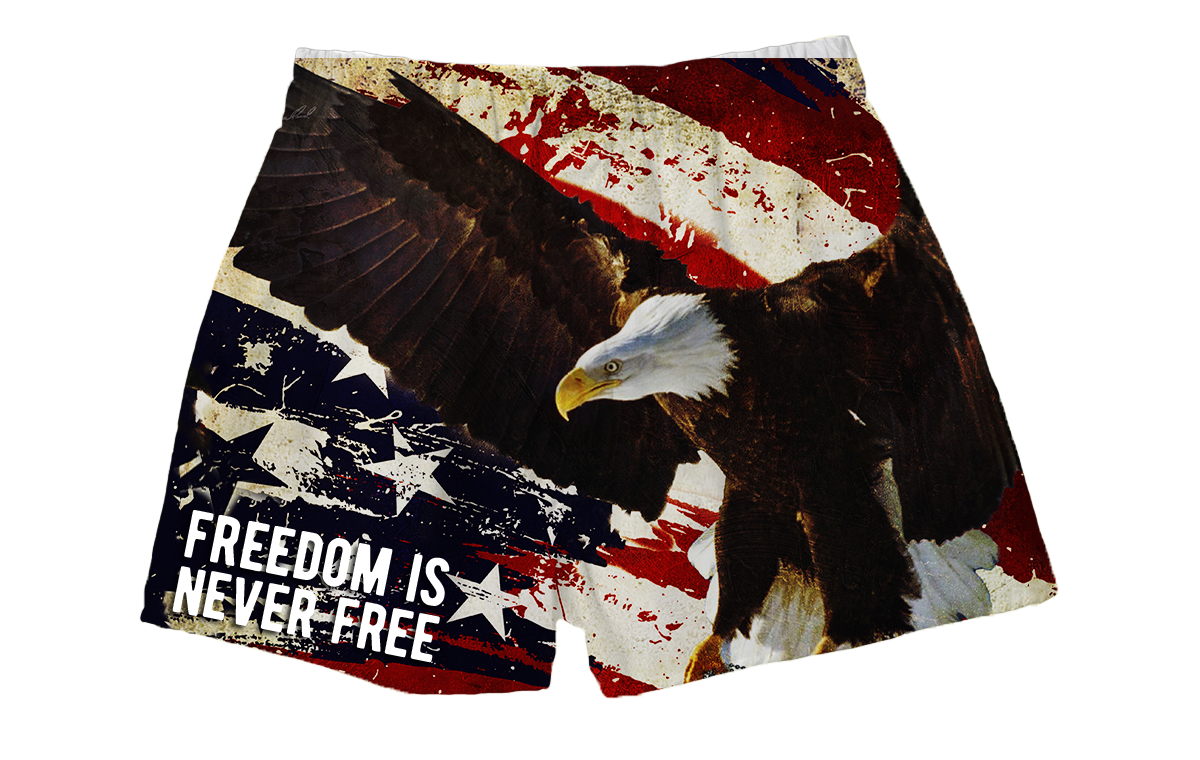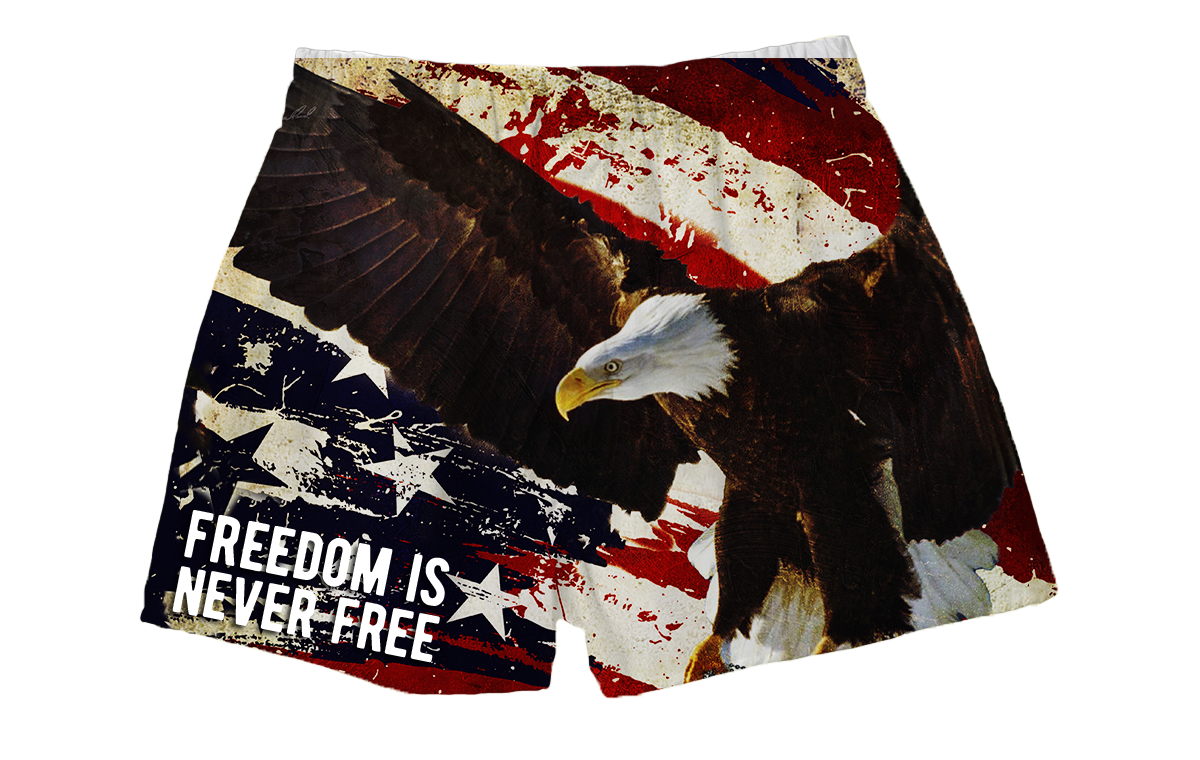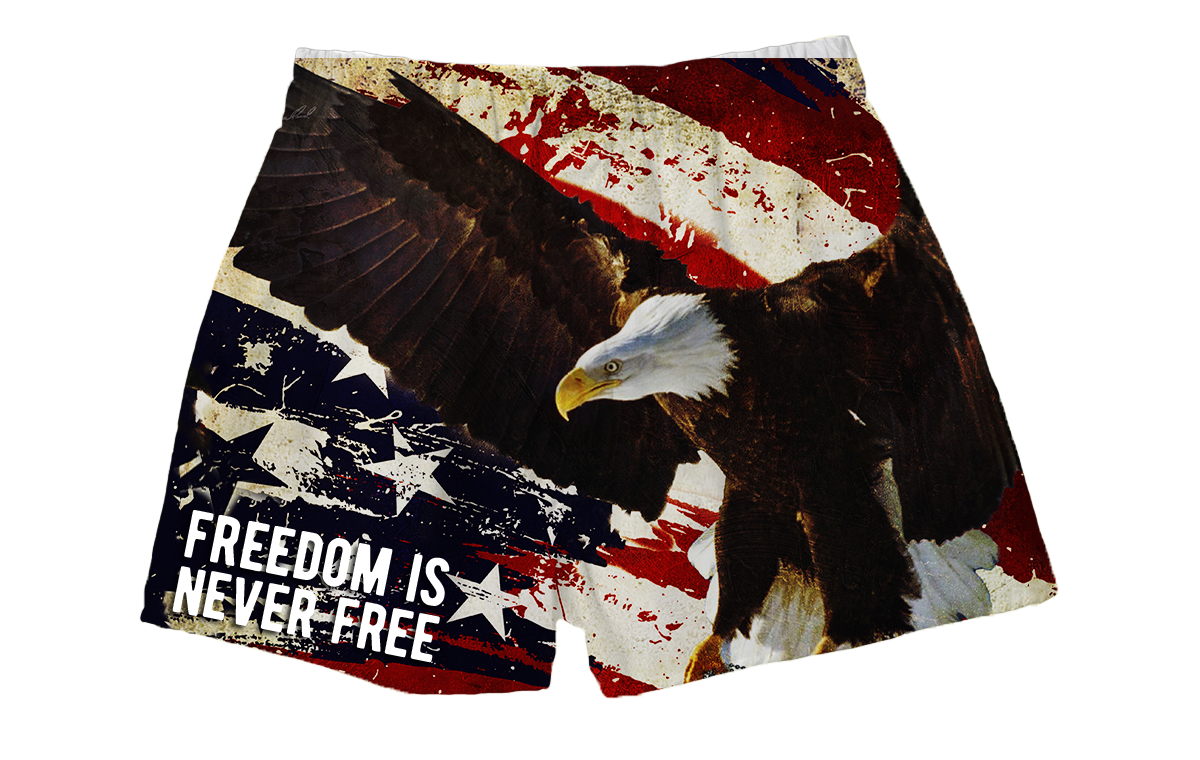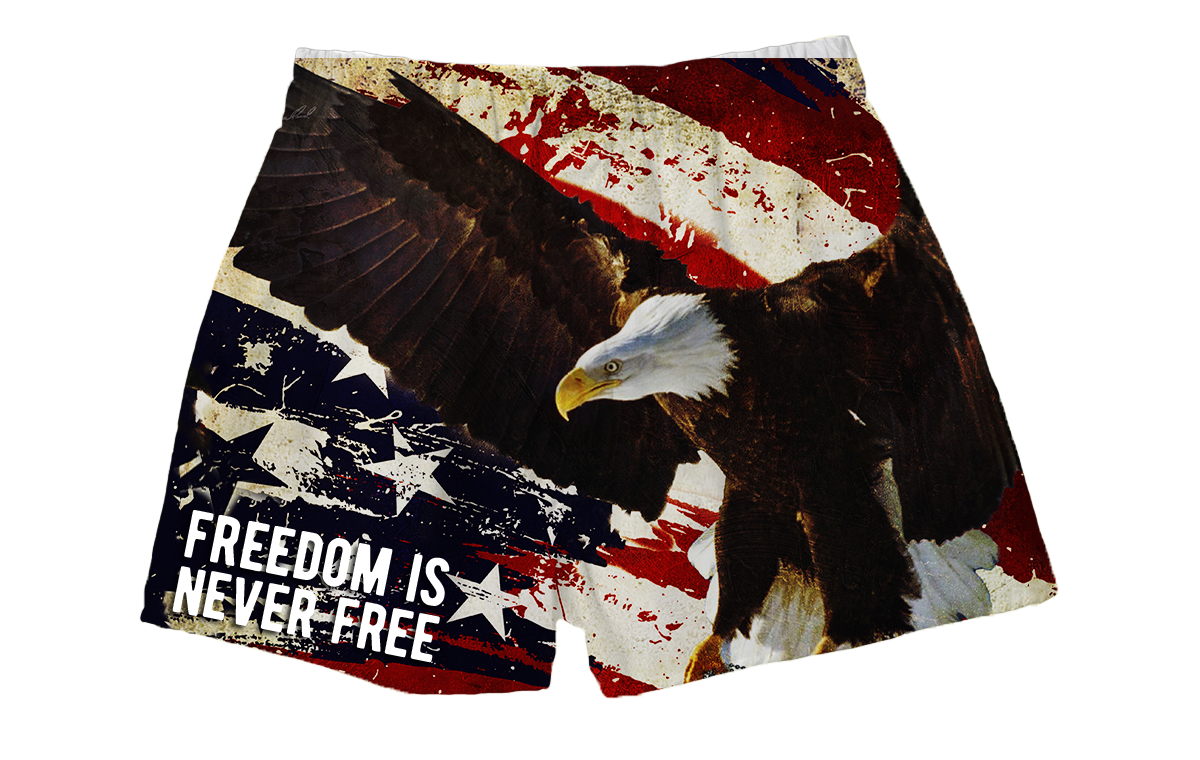 Freedom Boxer Shorts
Wear your freedom with pride with these Freedom Boxer Shorts. The patriotic design features the traditional colors of the United States (red, white, and blue) along with the symbolic American bald eagle.

✔ PRODUCT FEATURES: Elastic waistband and made with a specialized polyester blend that mimics the temperature of your body. The light-weight and breathable material provides all-day comfort while wearing.