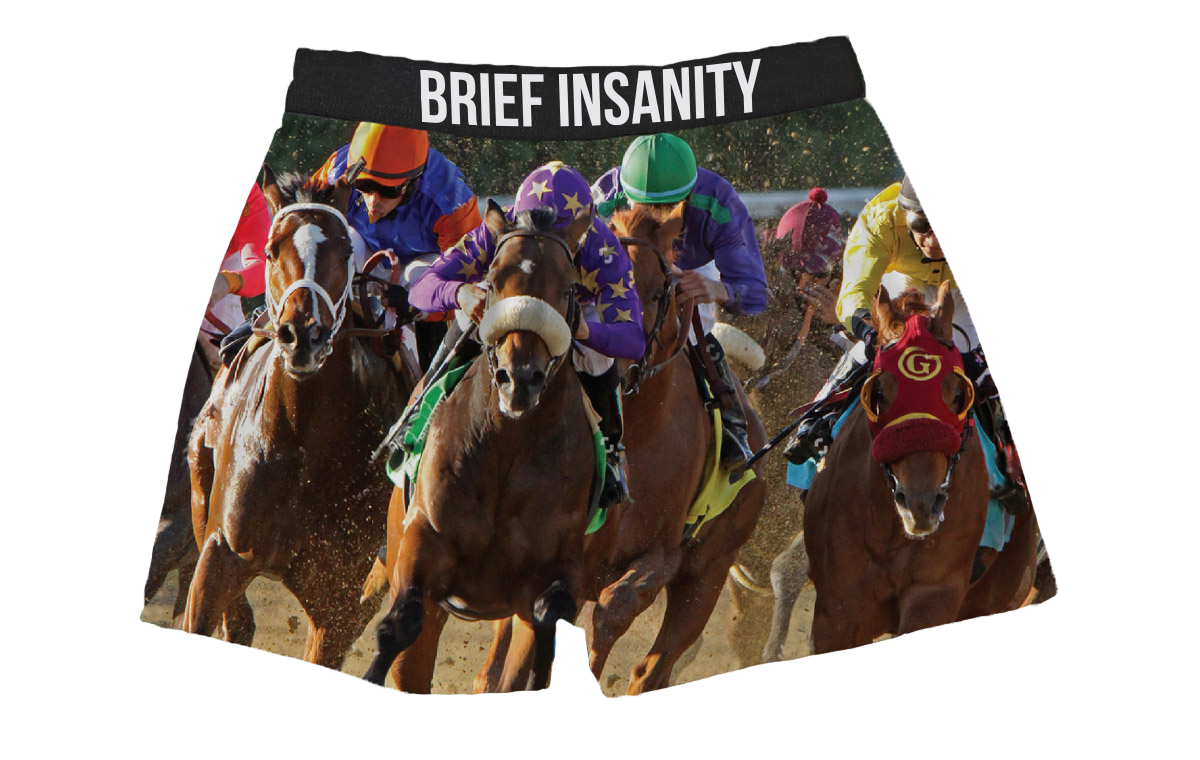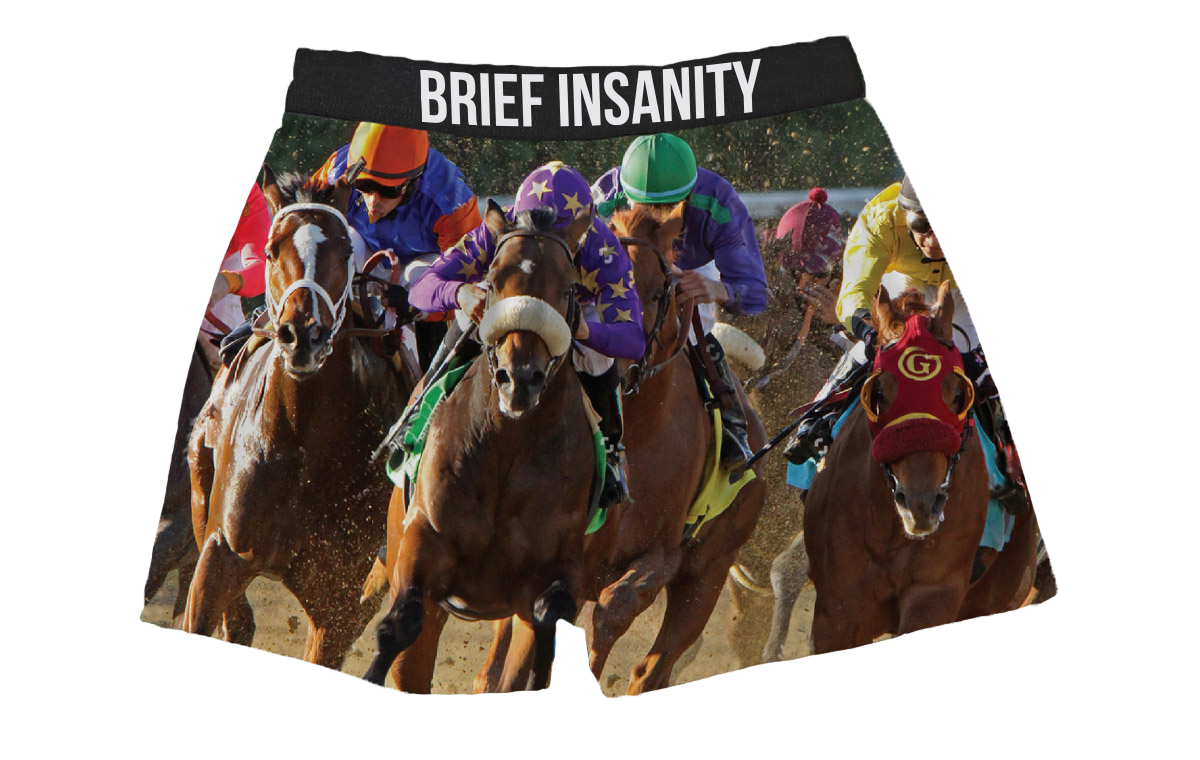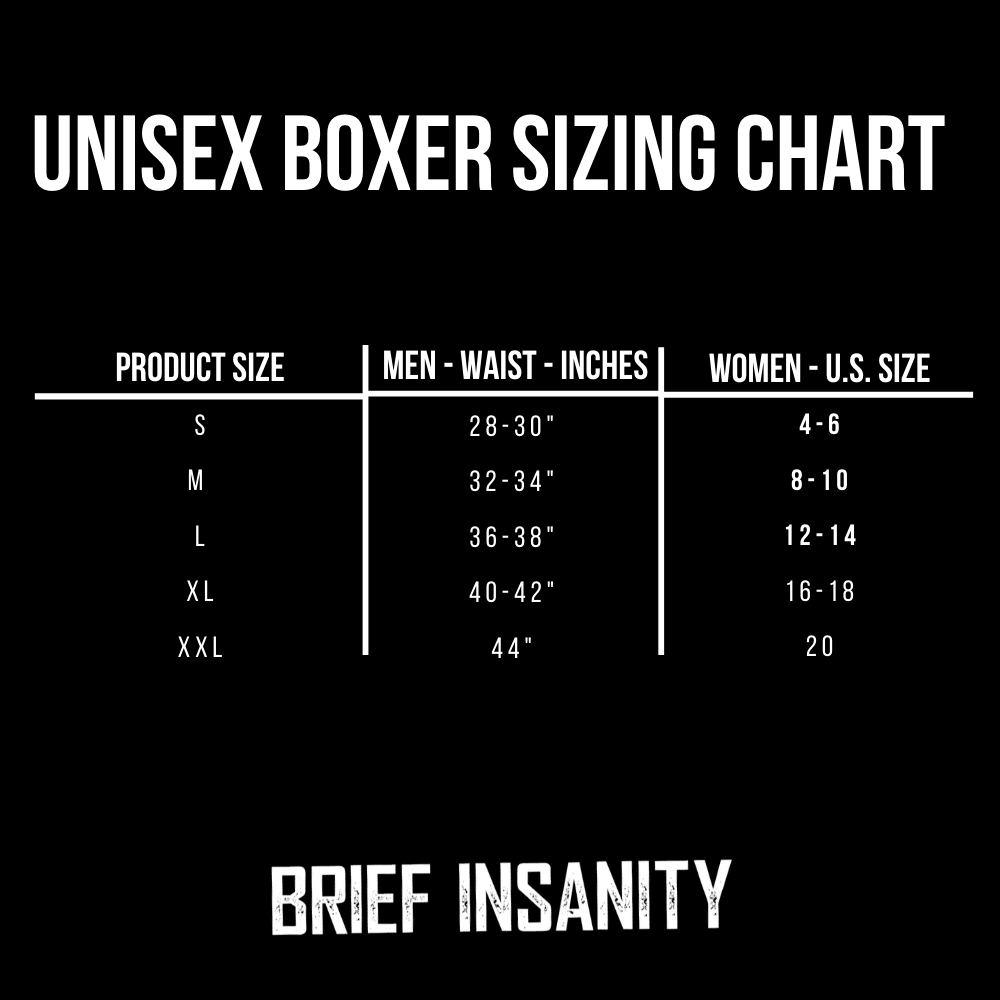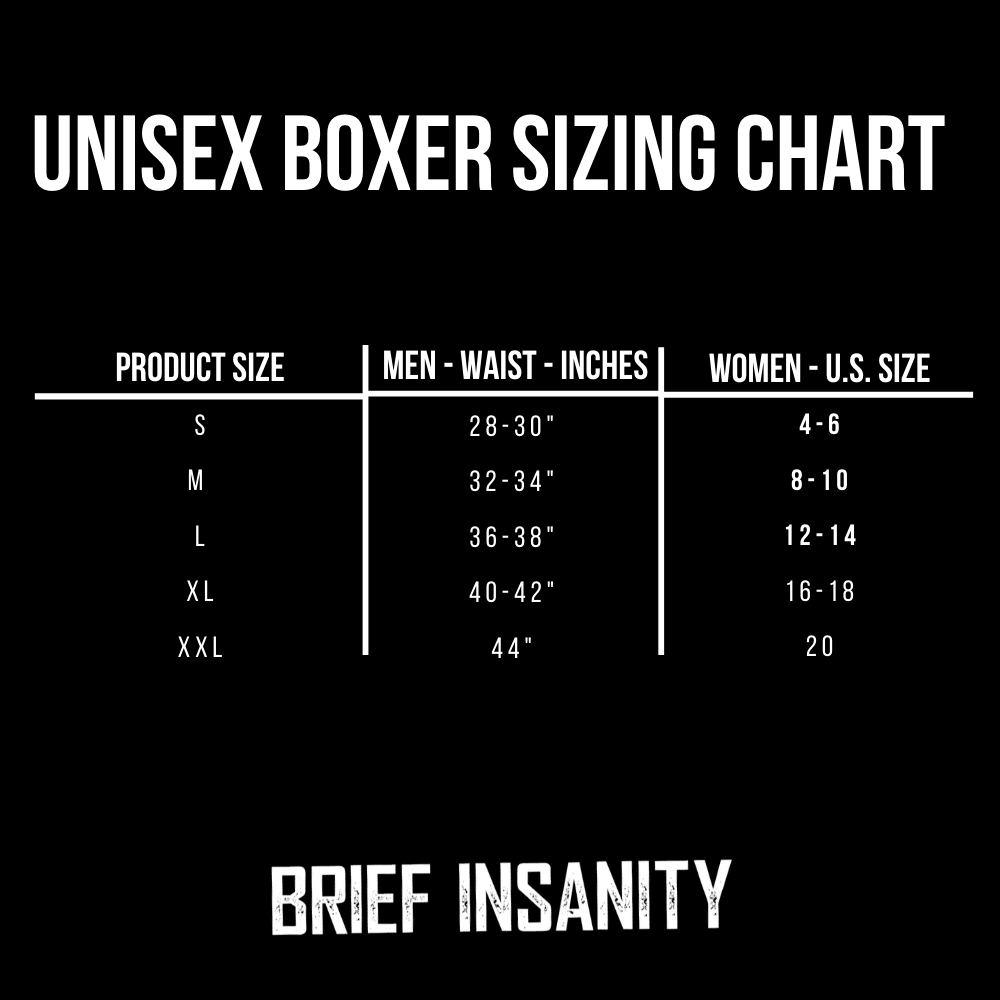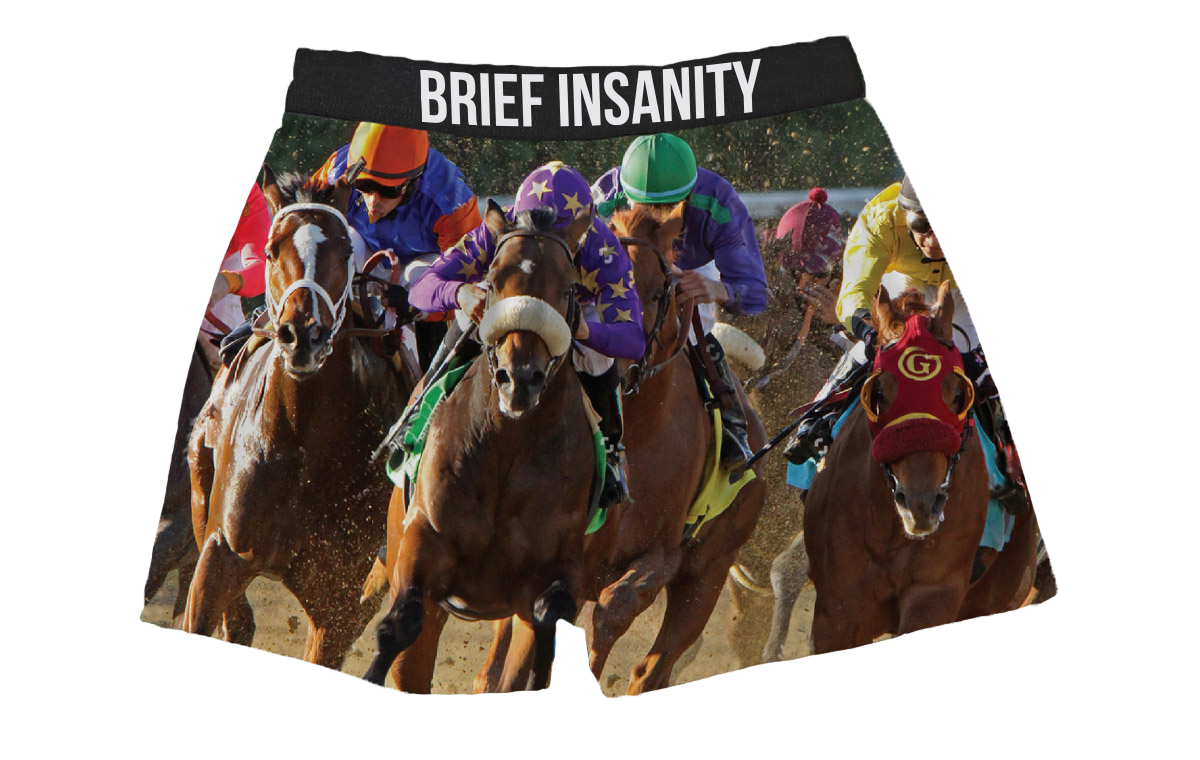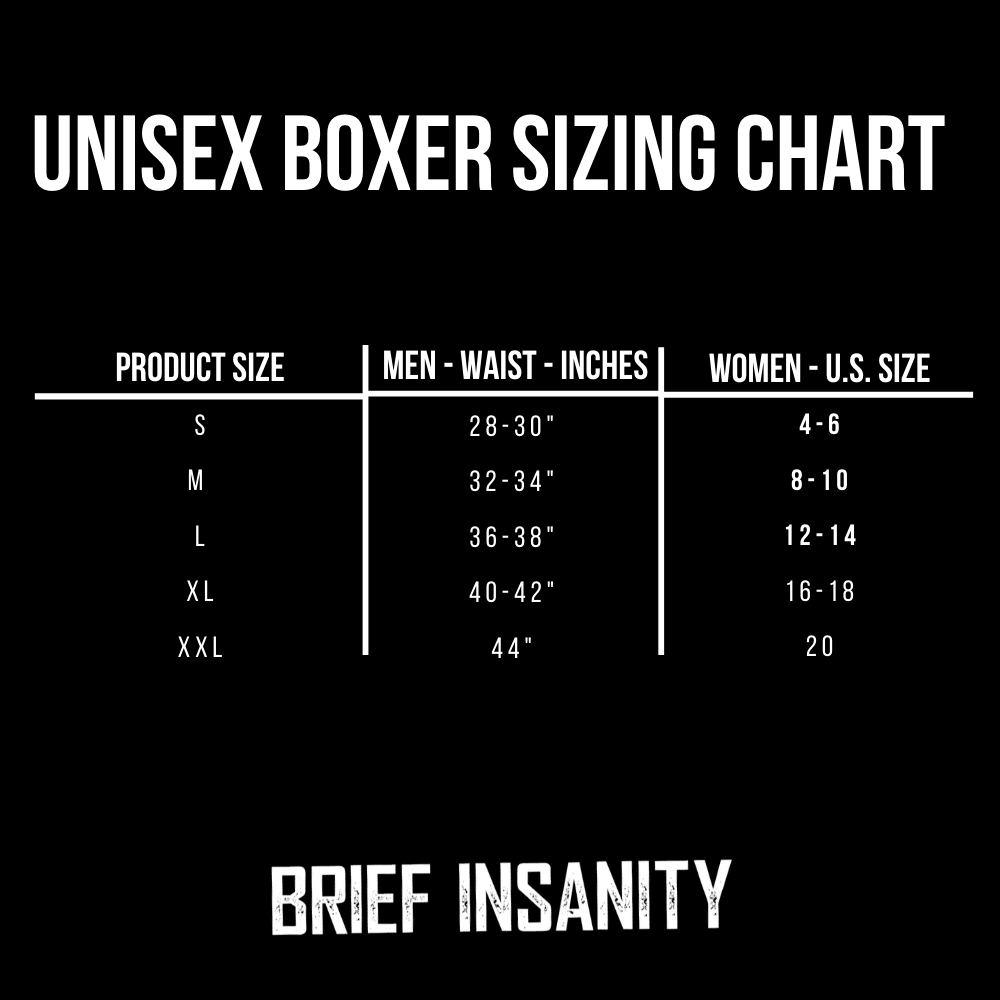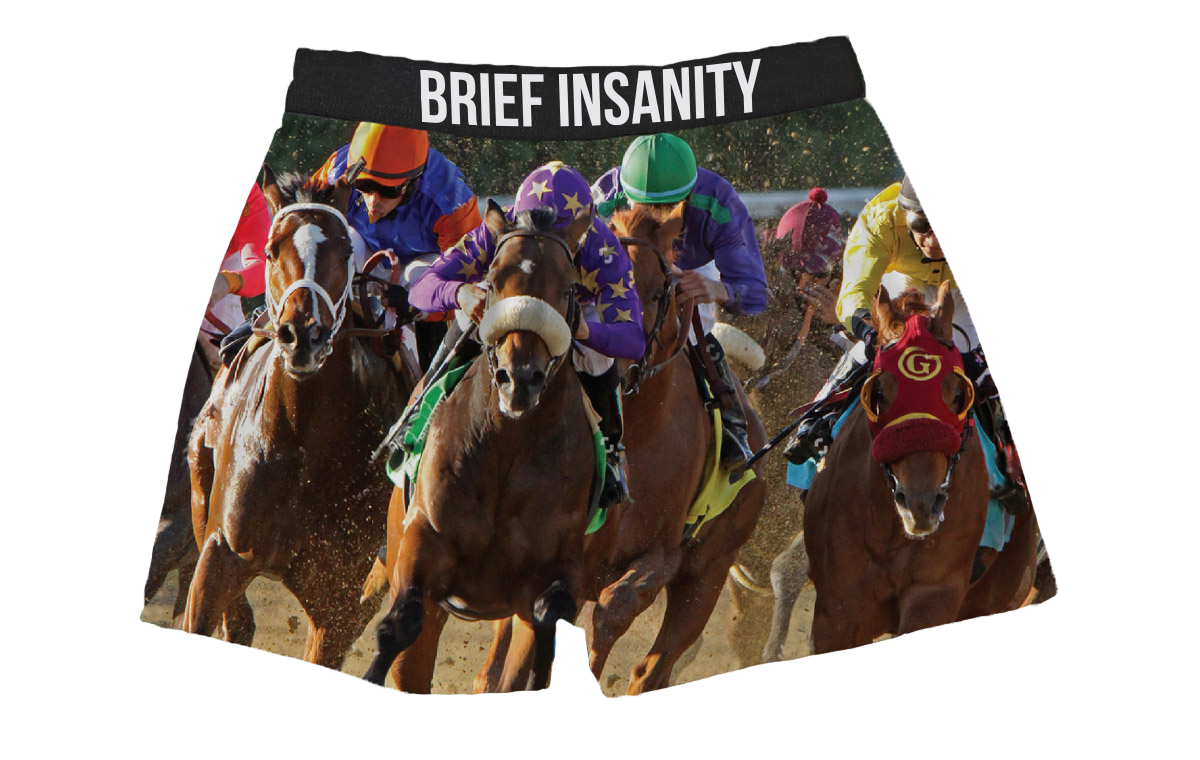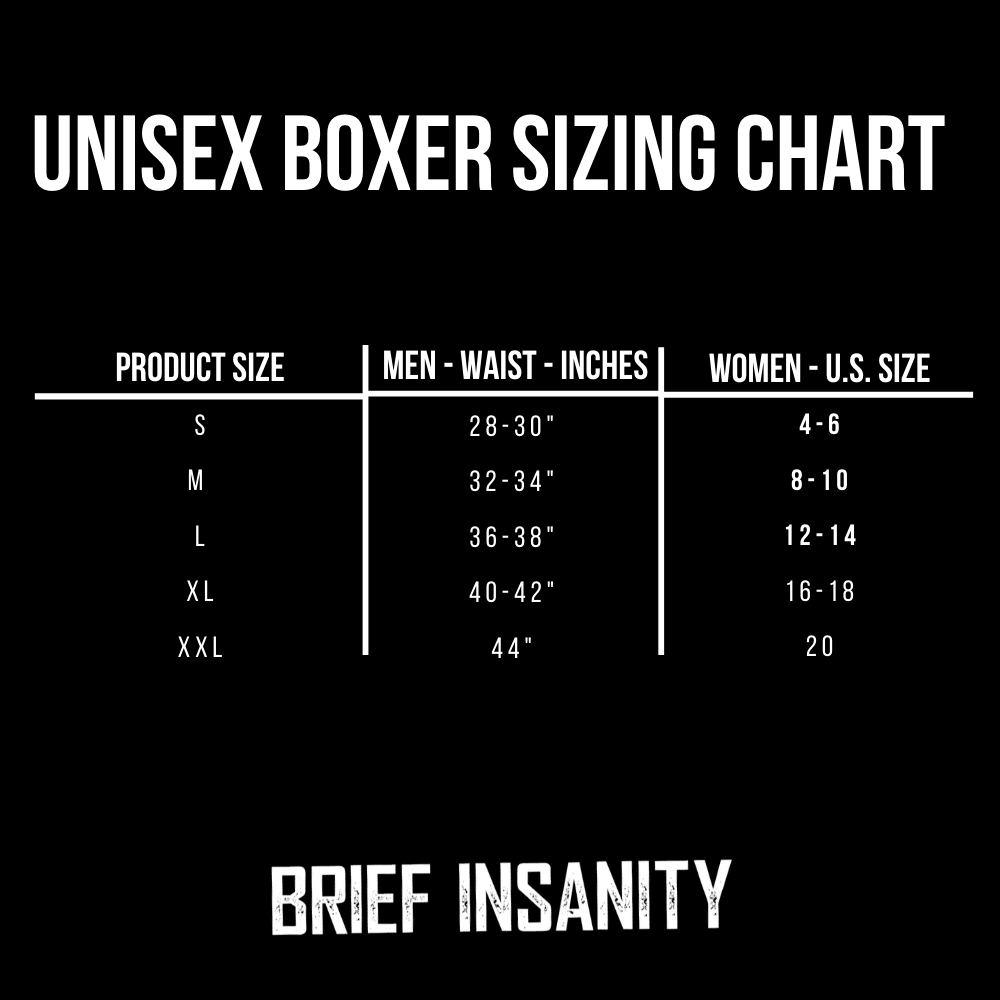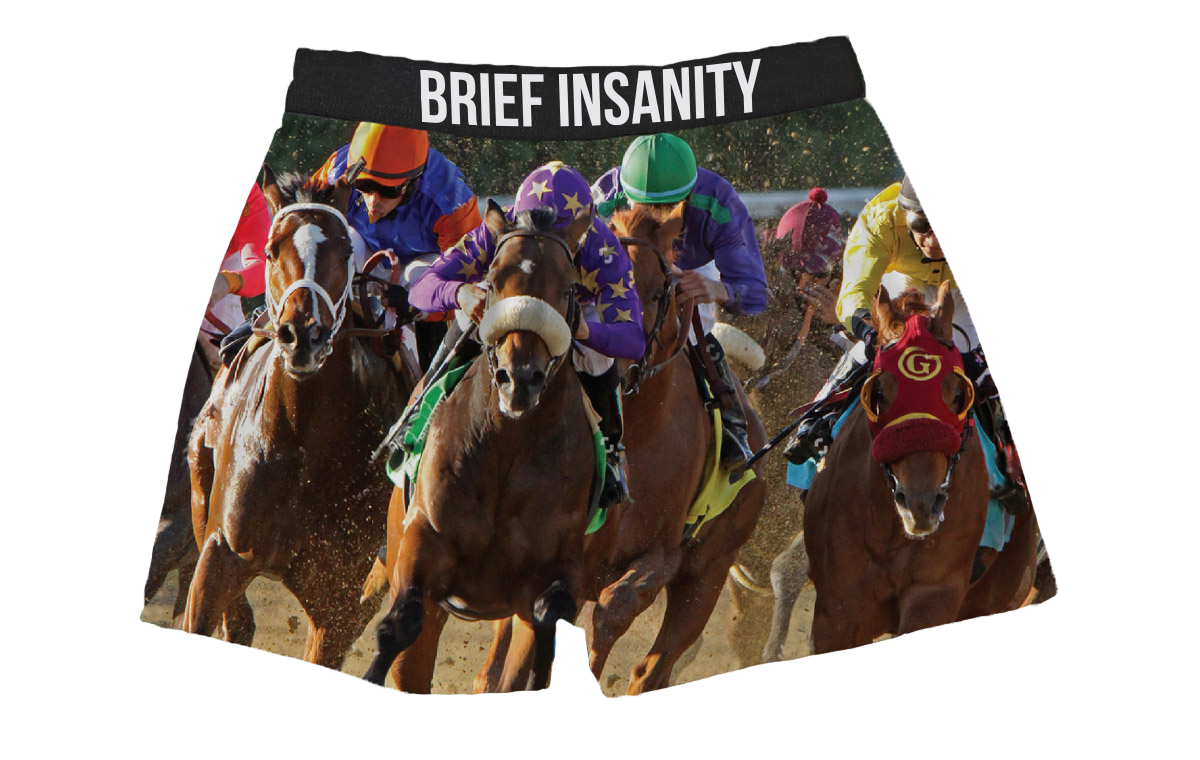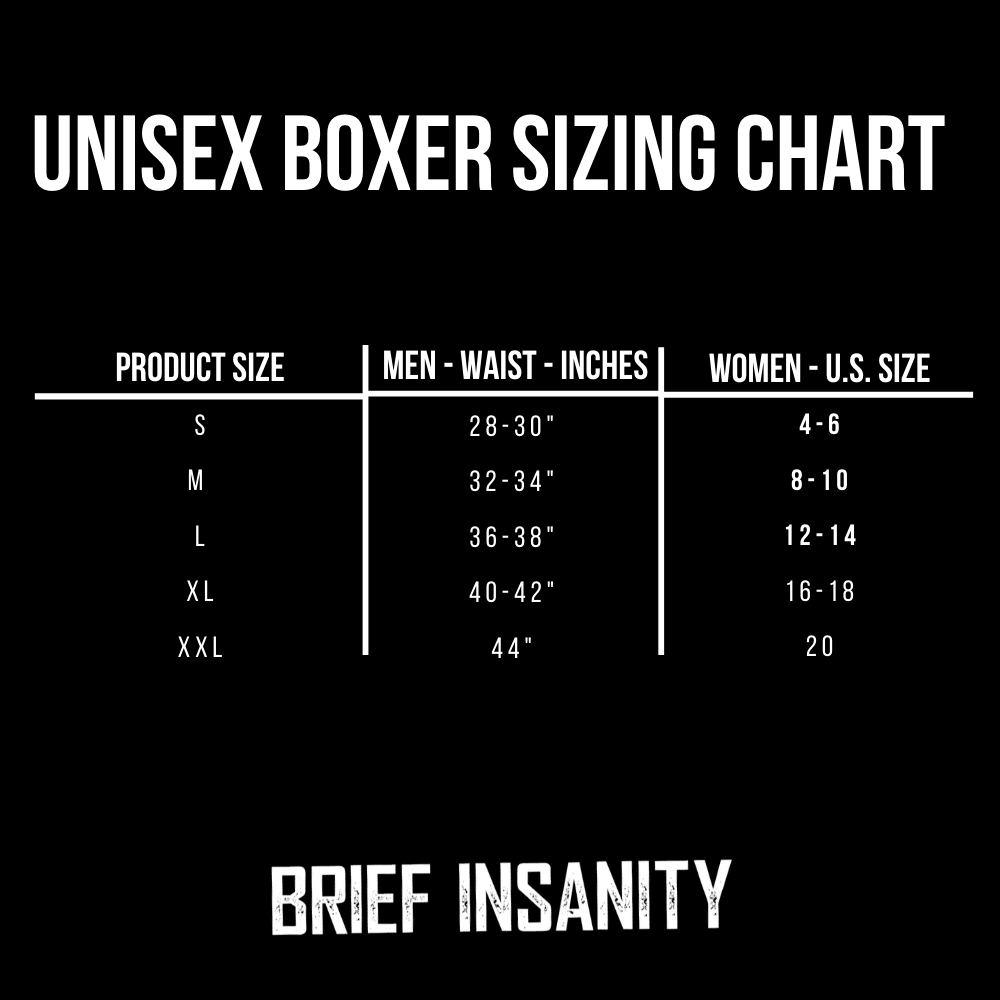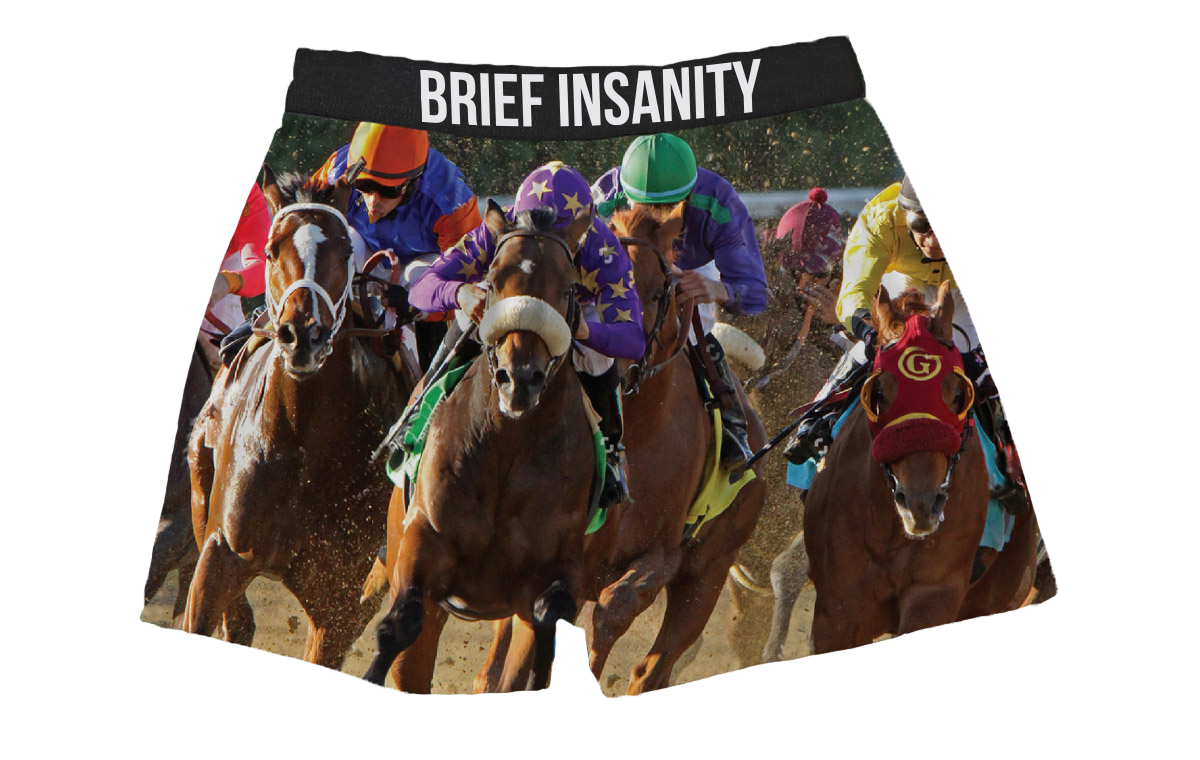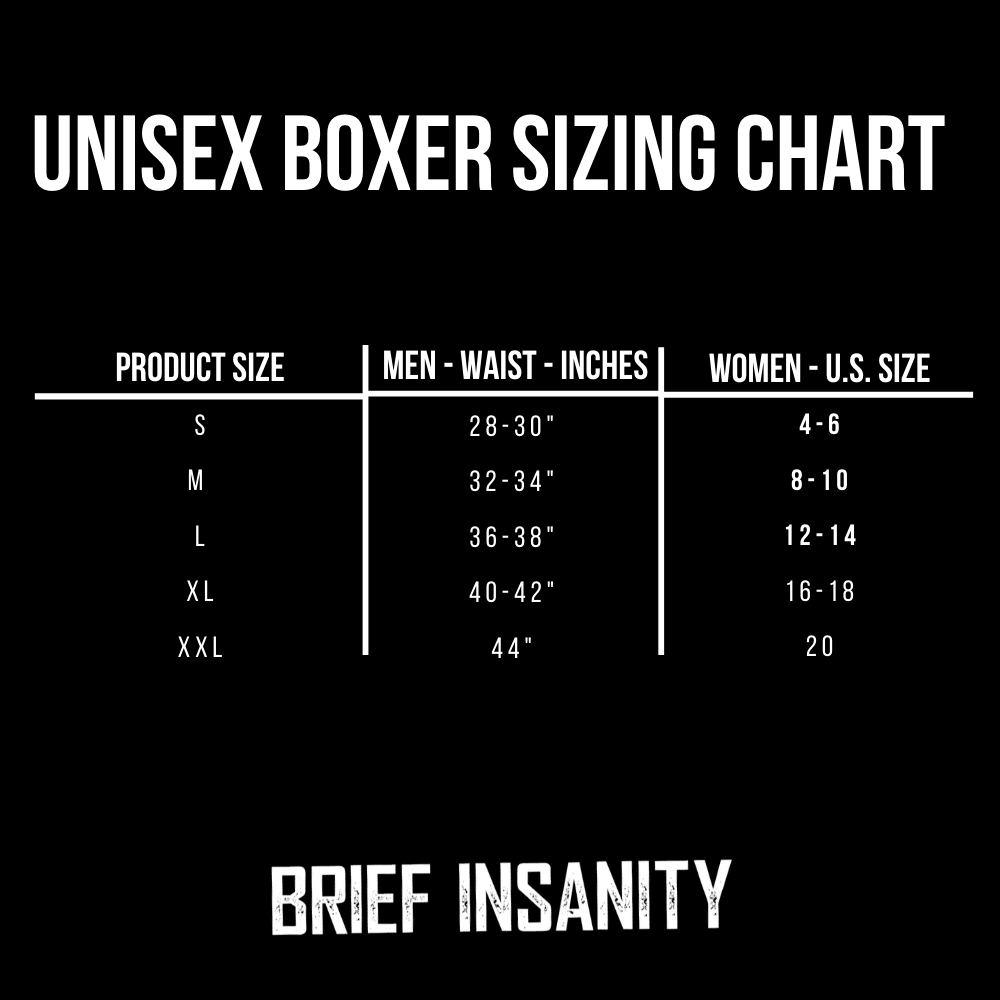 Horse Racing Boxer Shorts
The Horse Racing Boxer Shorts merge horses and racing together. They feature up close, action shots of jockeys racing on their horses while competing on an outdoor racetrack.

✔ PRODUCT FEATURES: Elastic waistband and made with a specialized polyester blend that mimics the temperature of your body. The light-weight and breathable material provides all-day comfort while wearing.