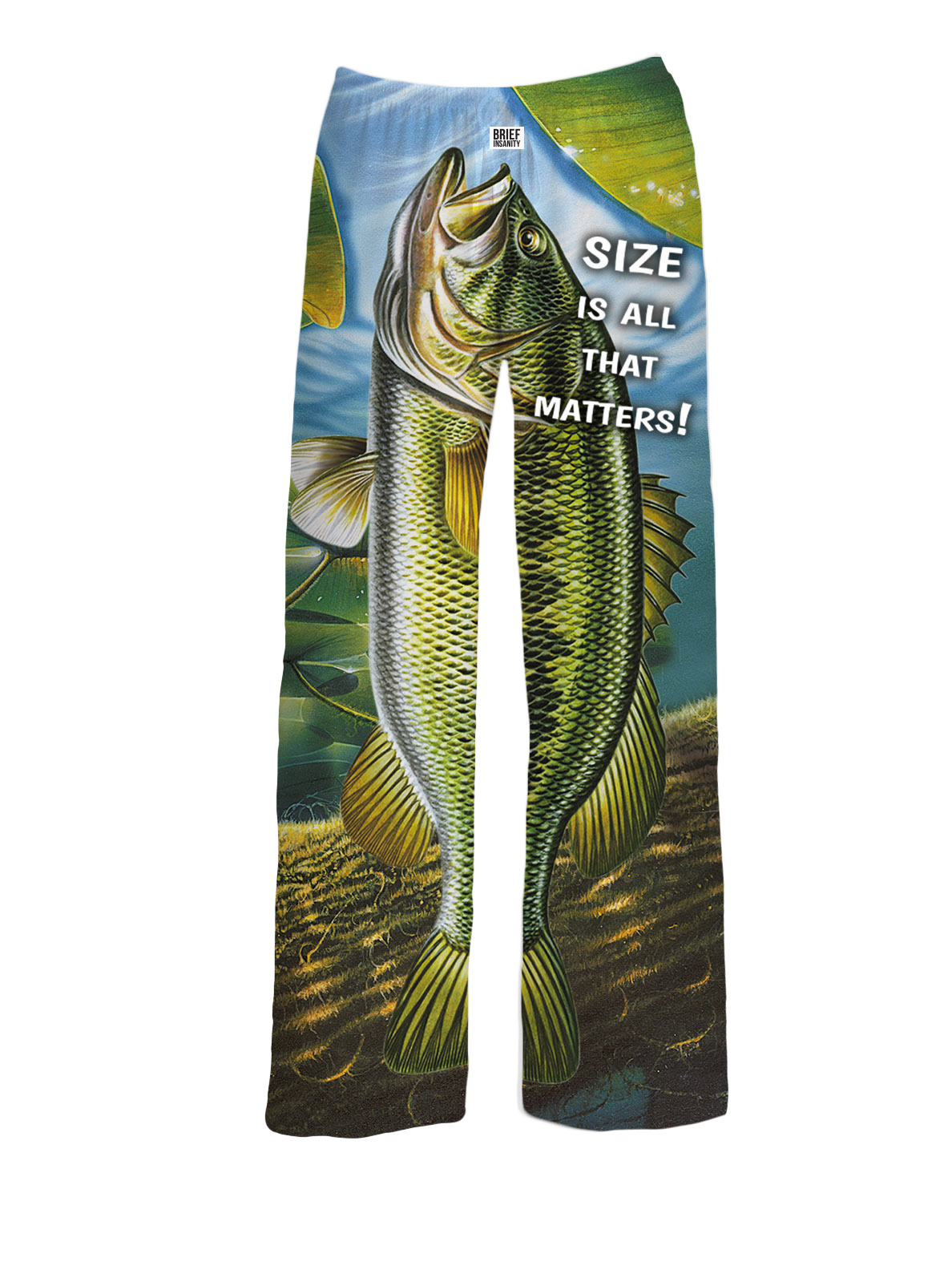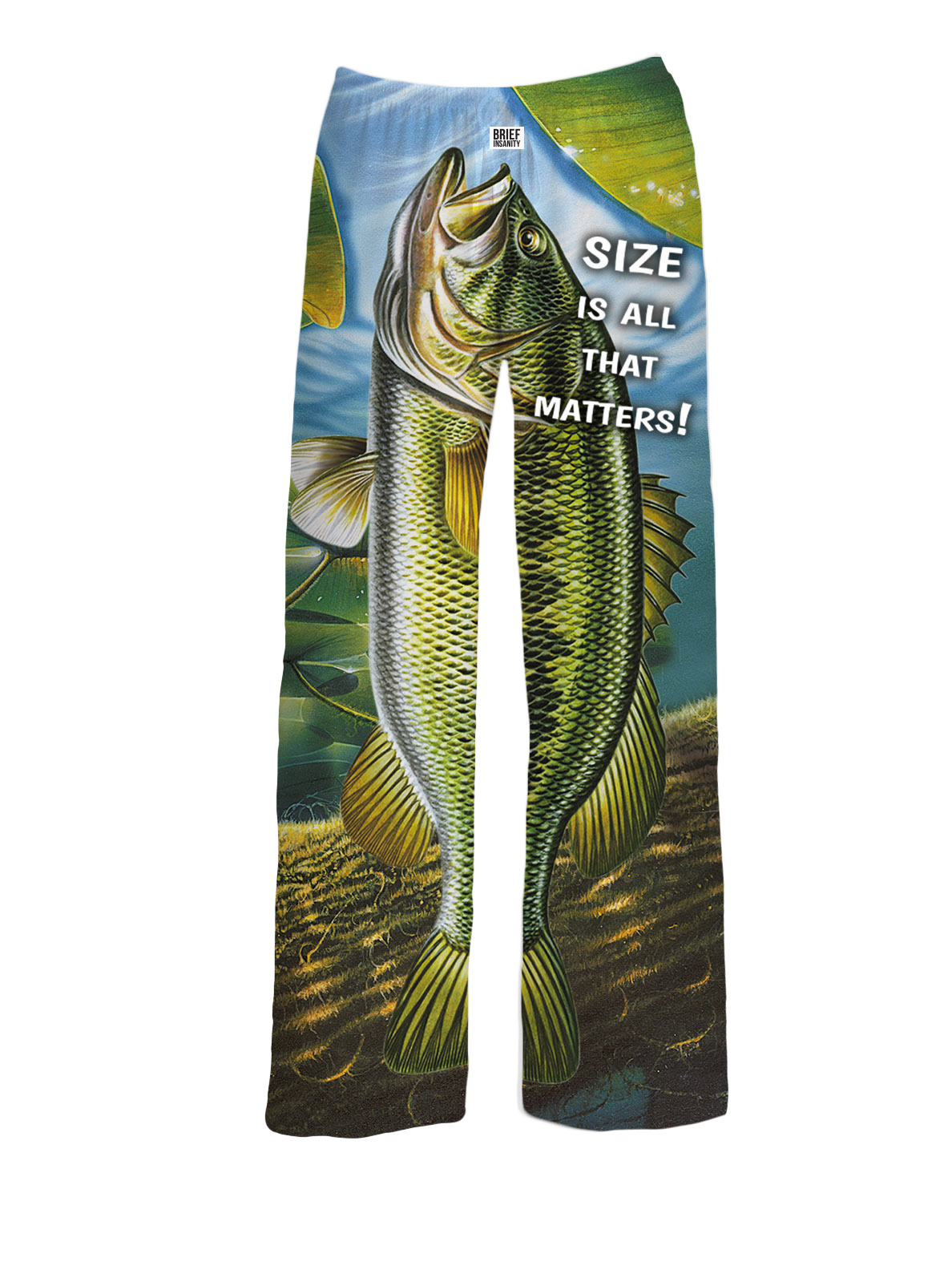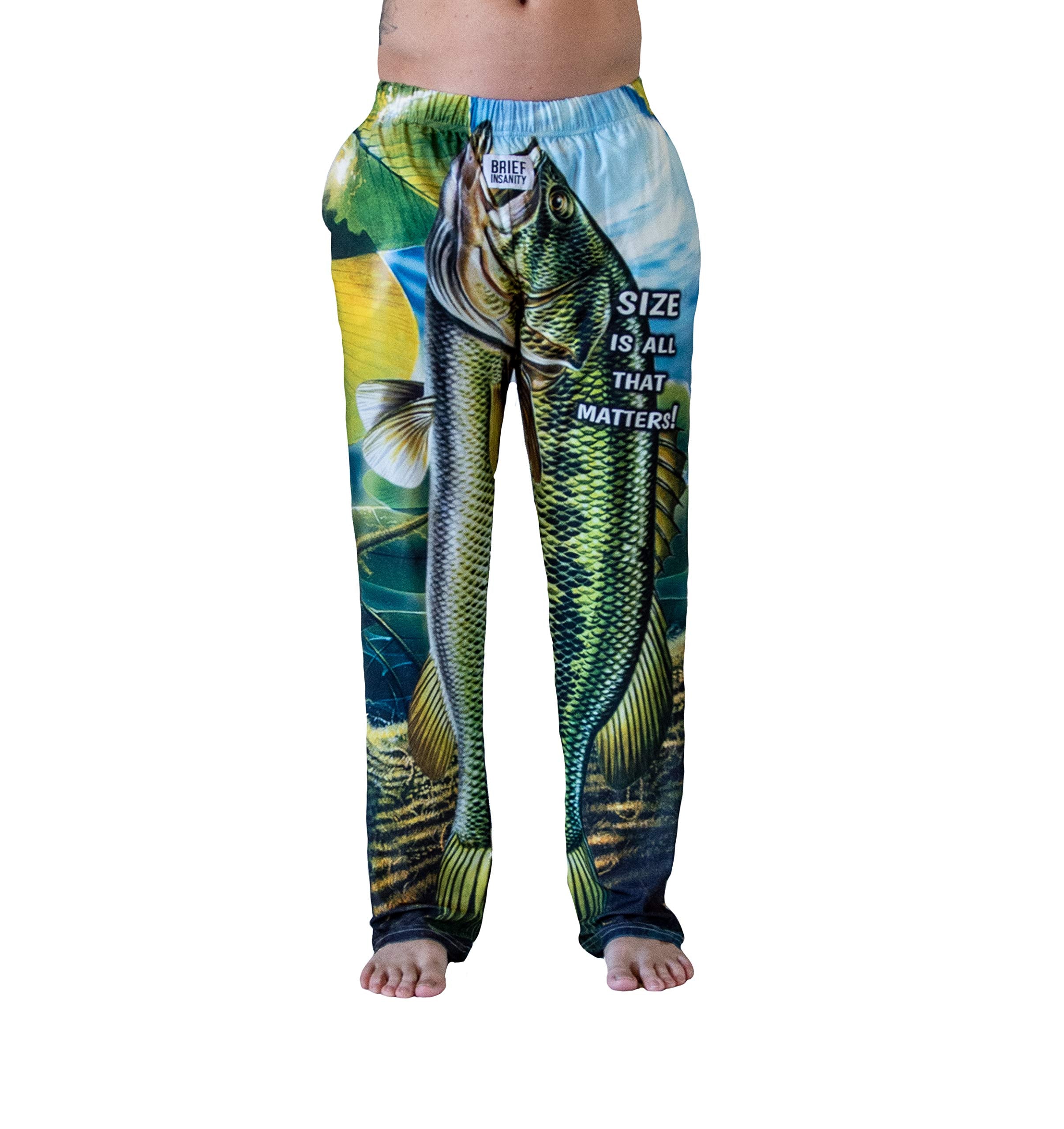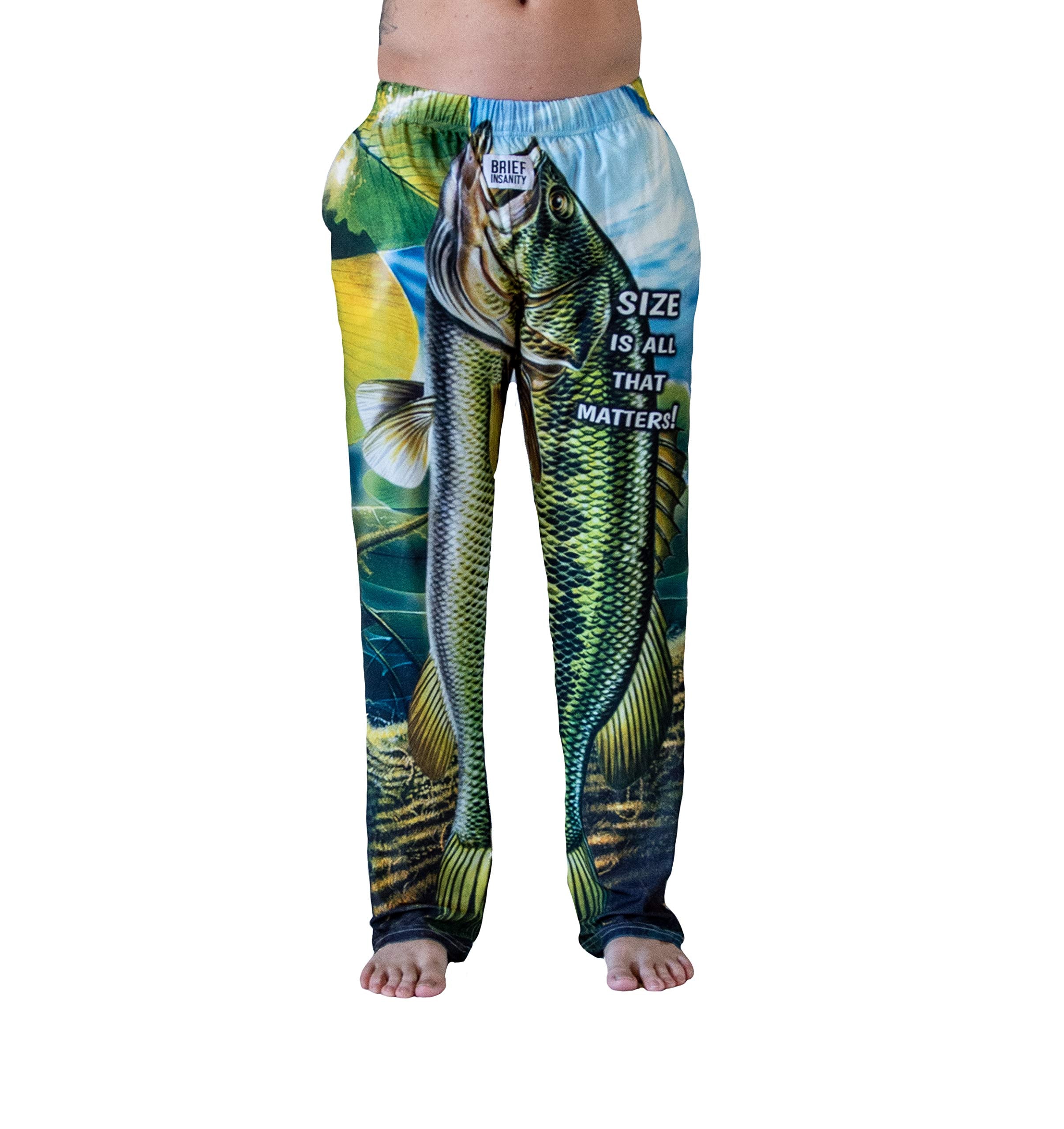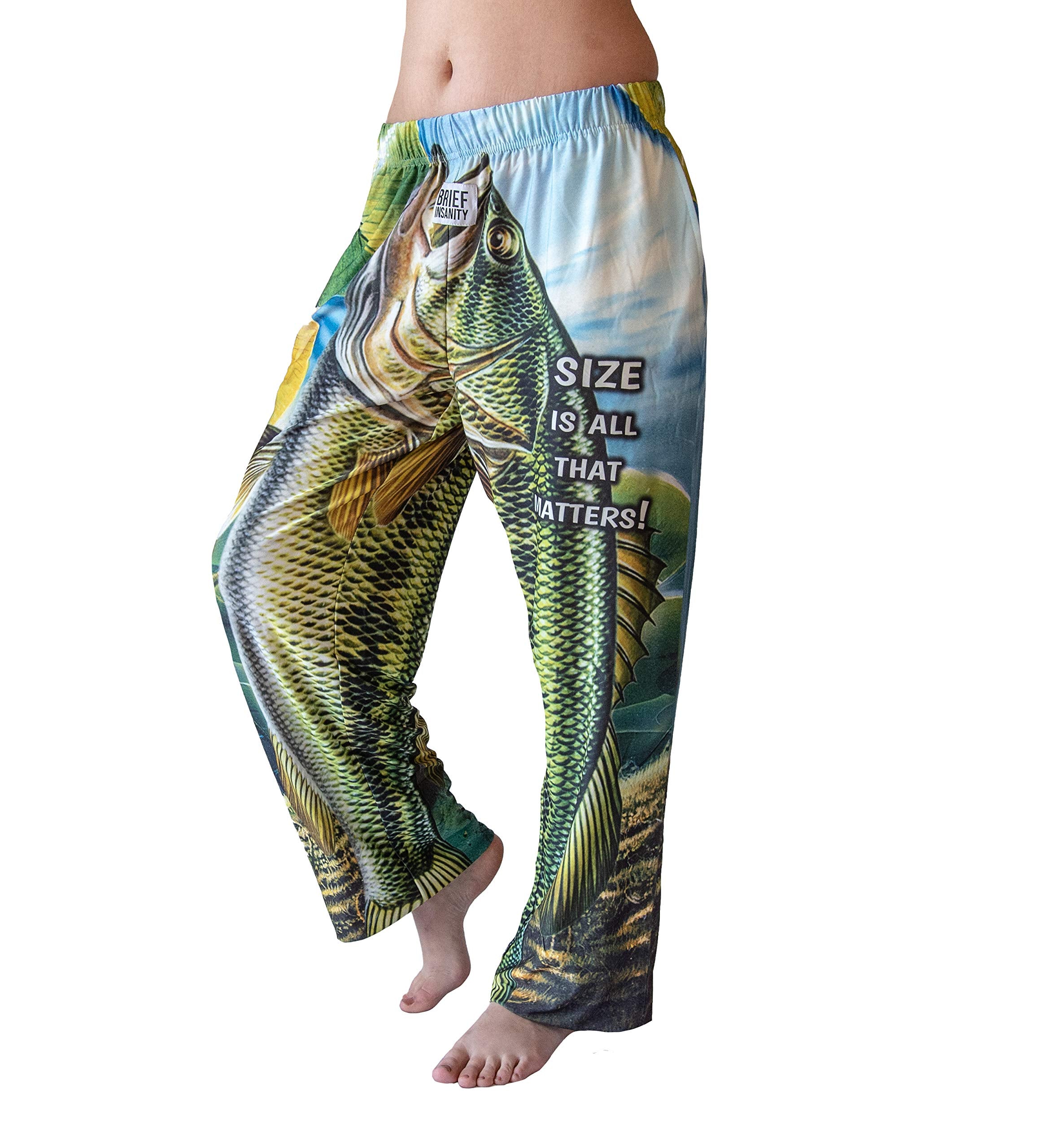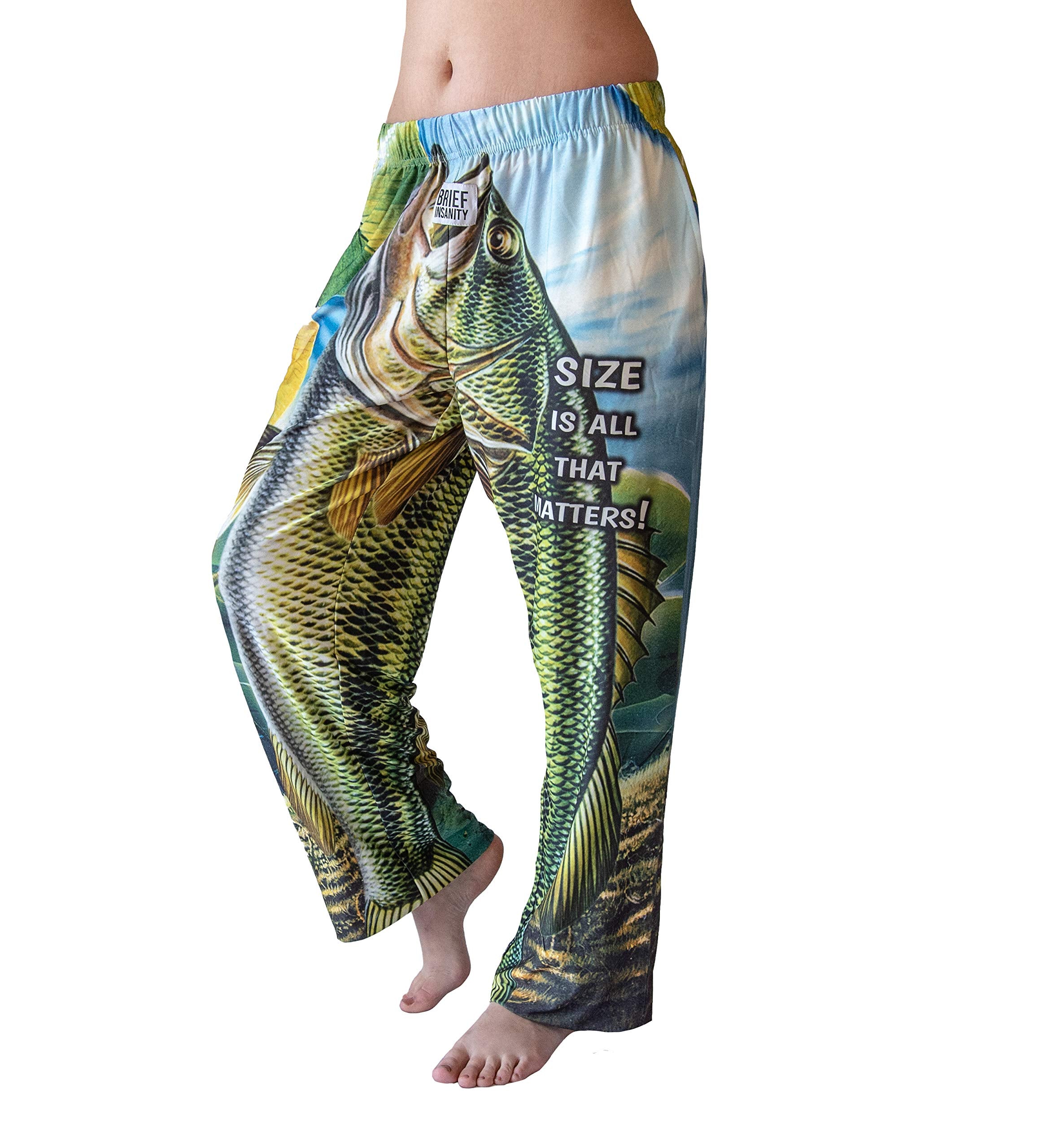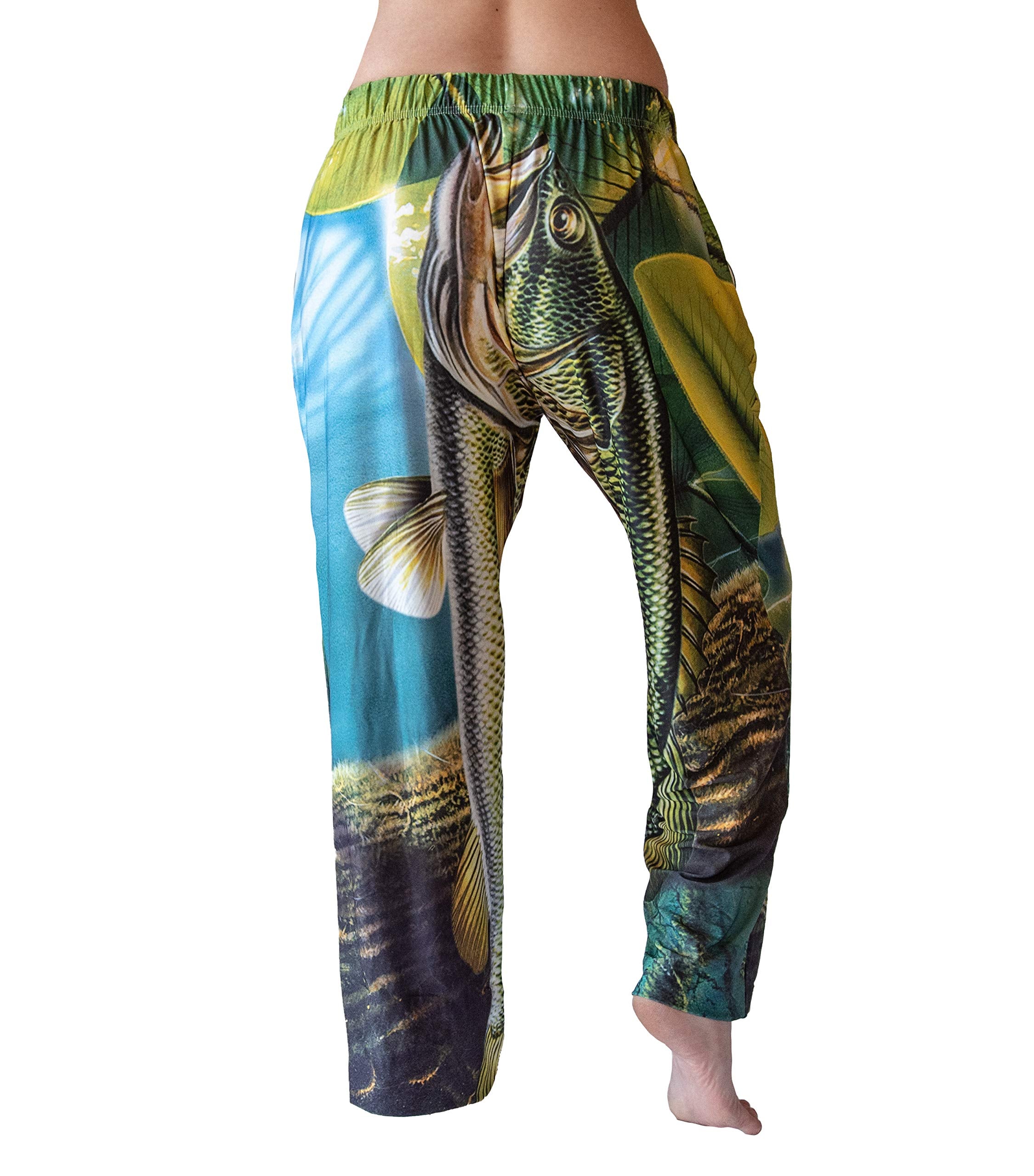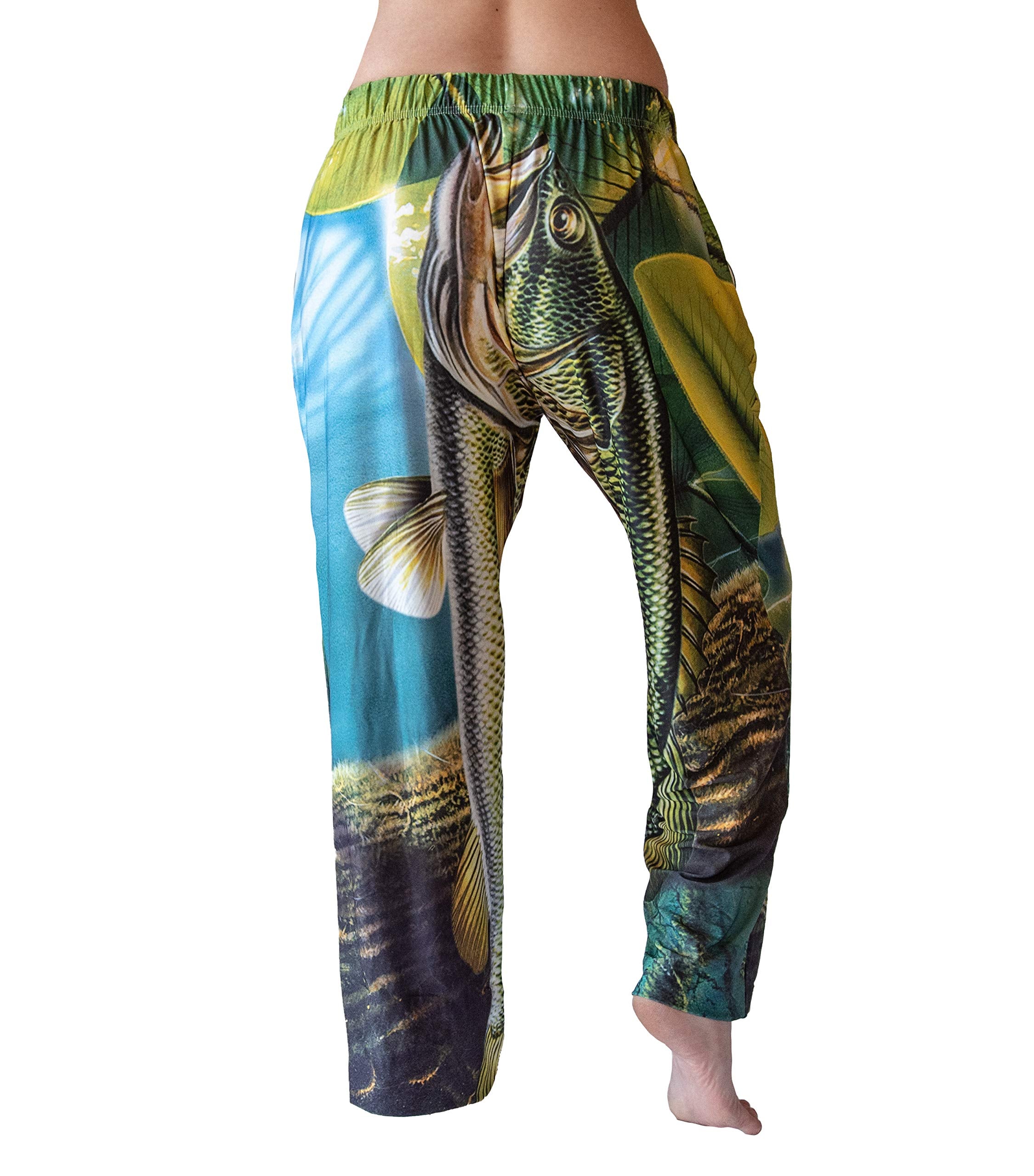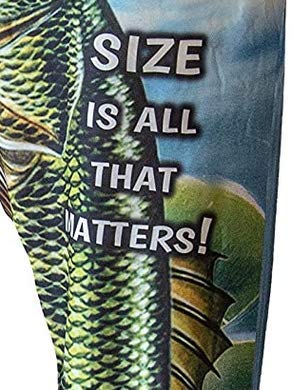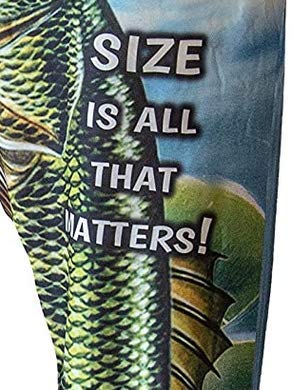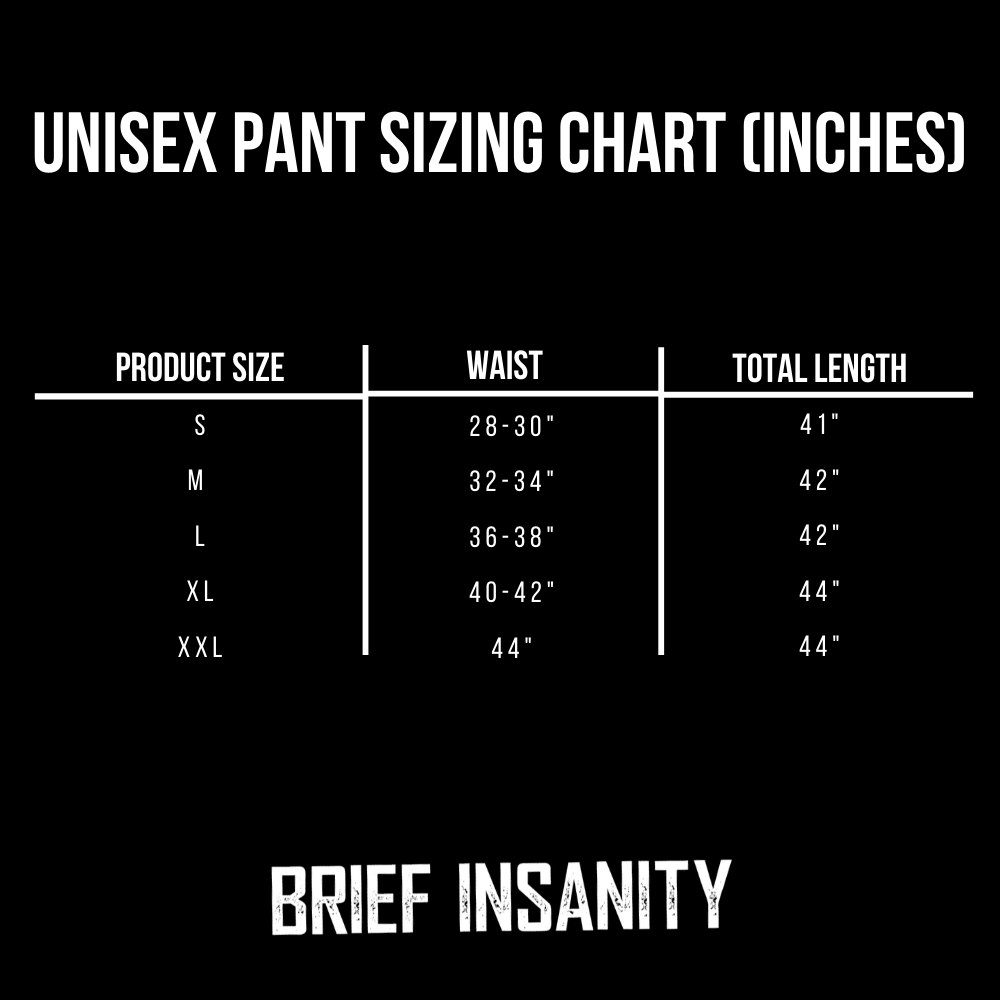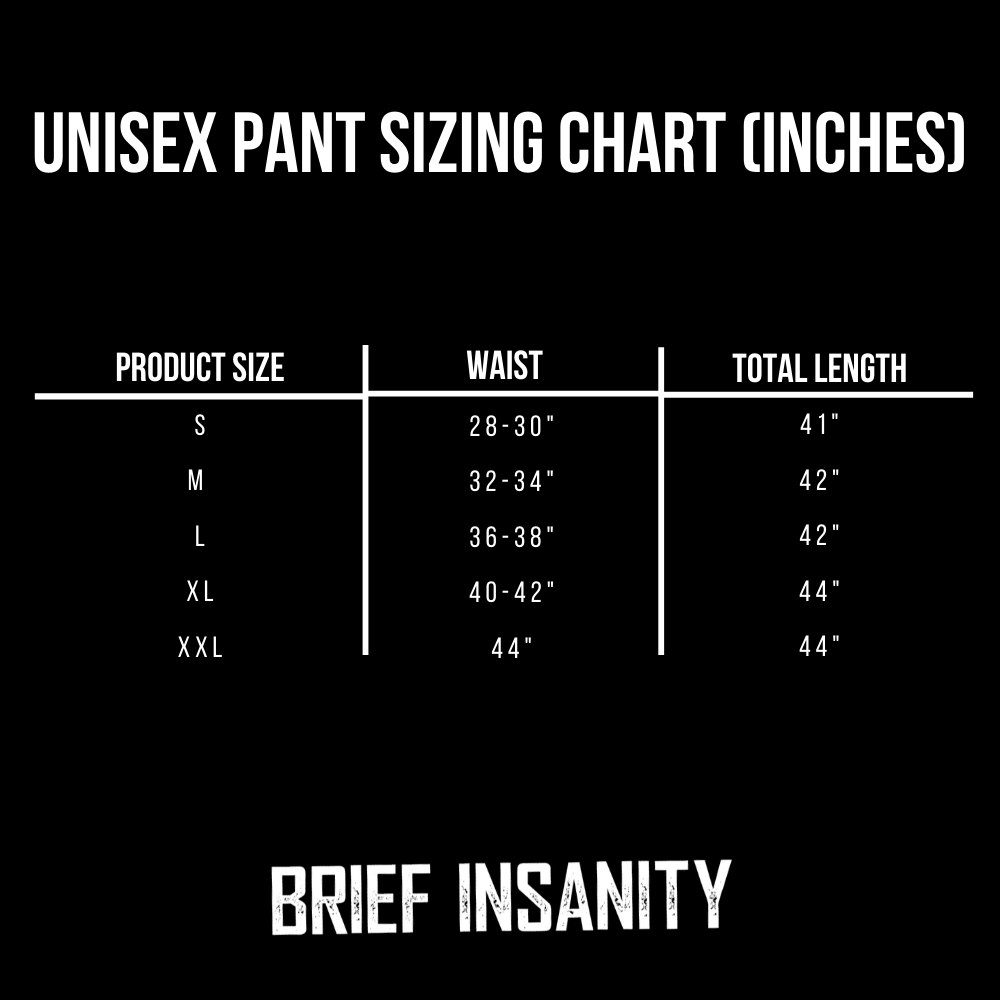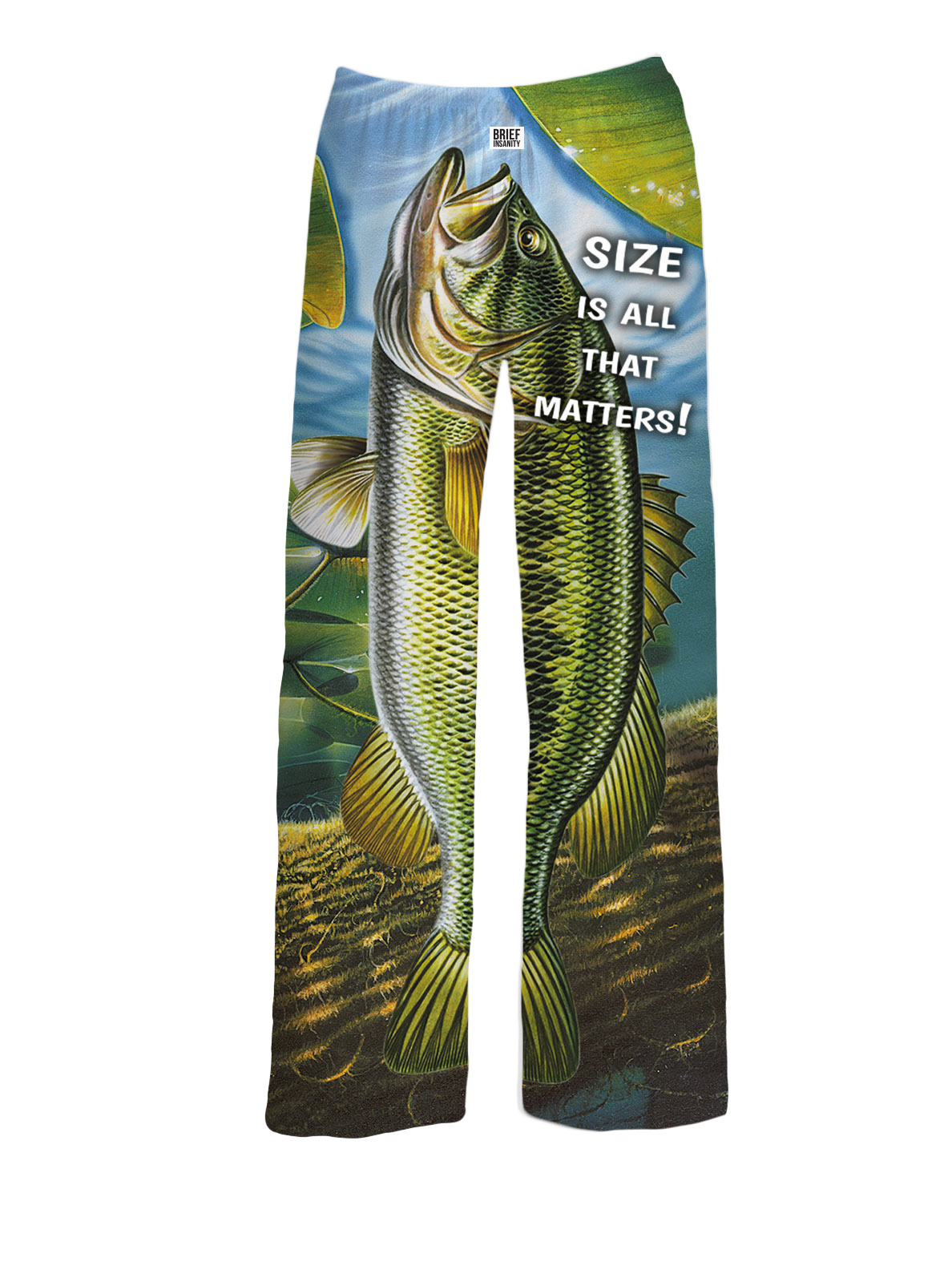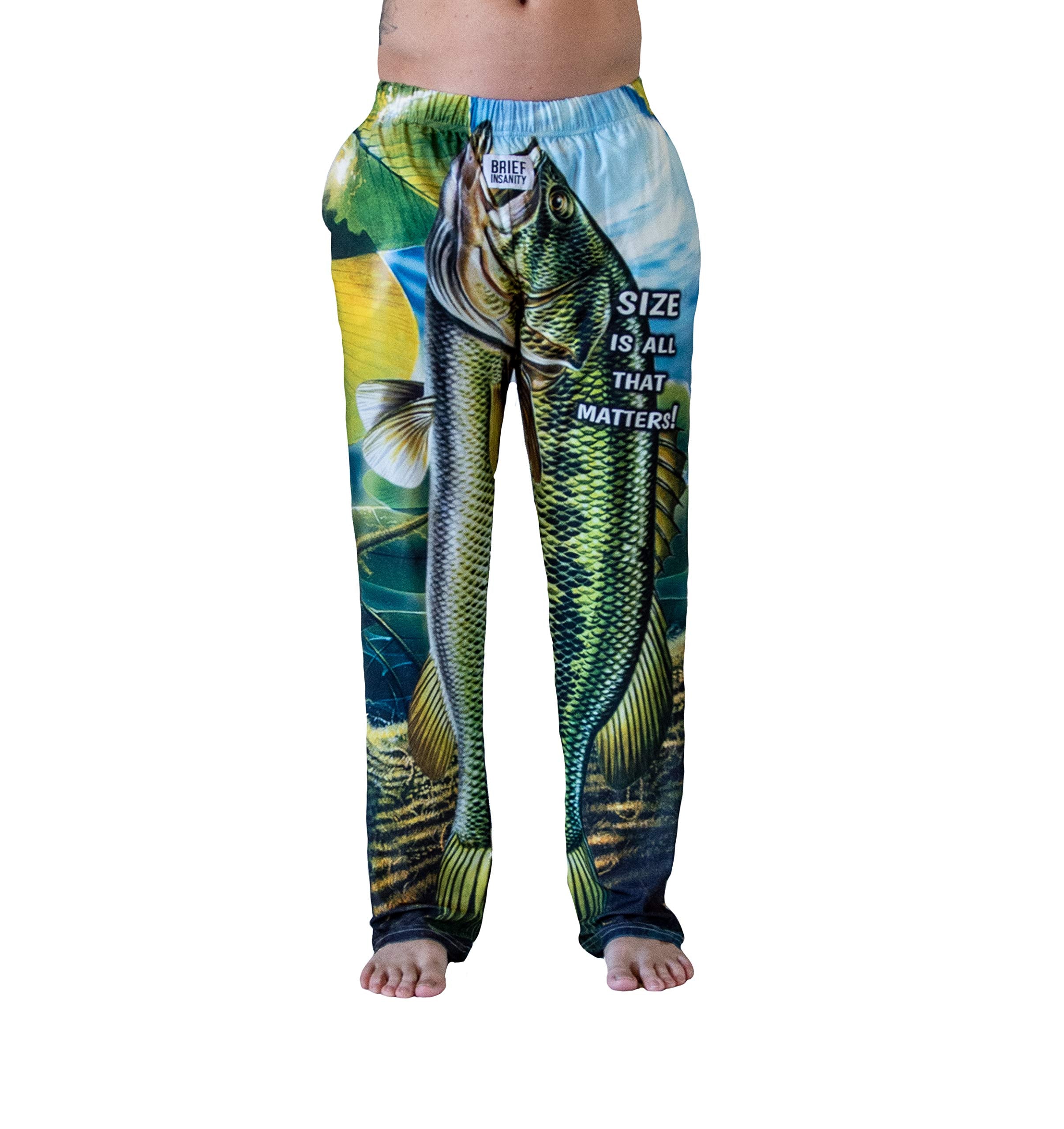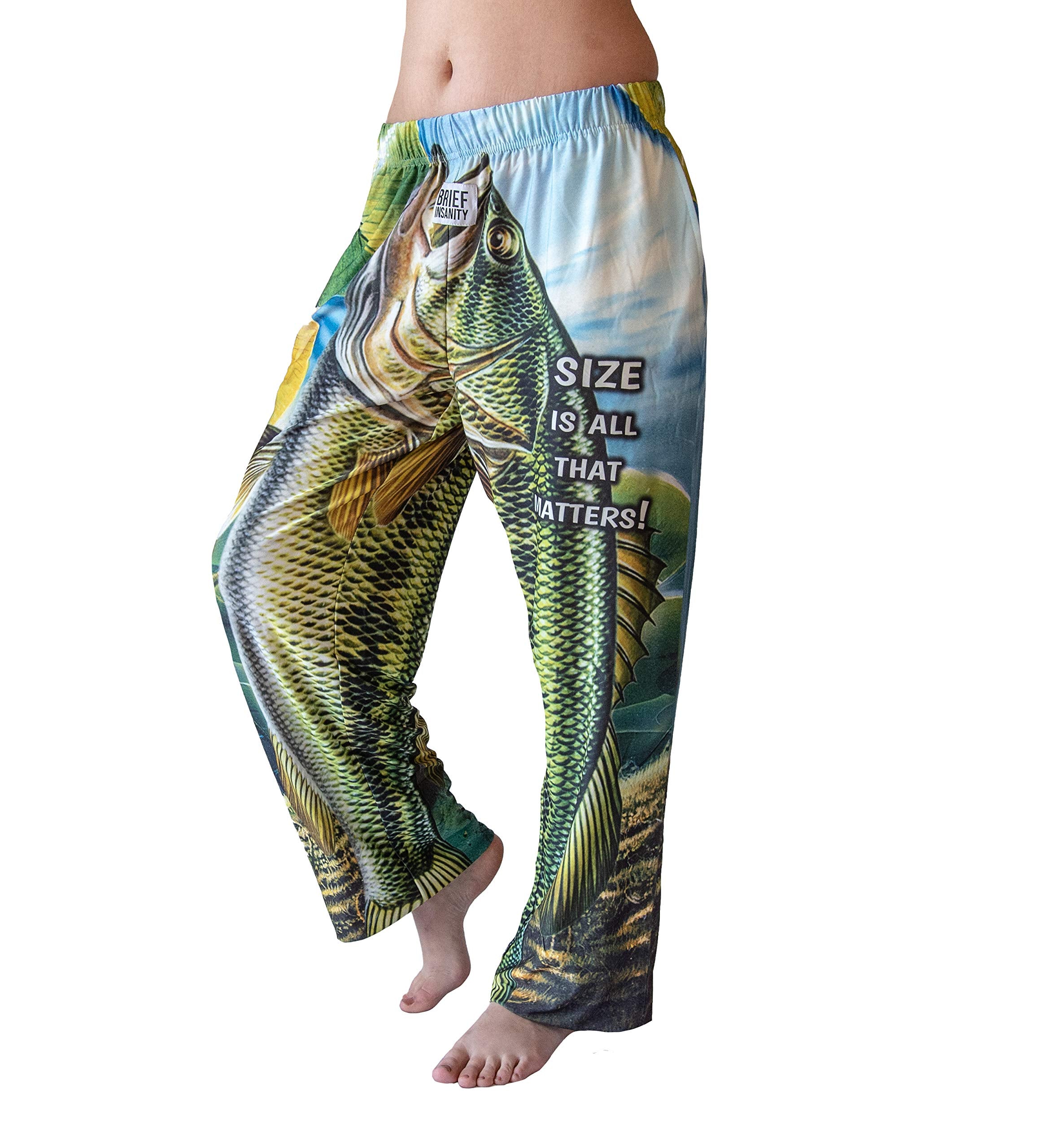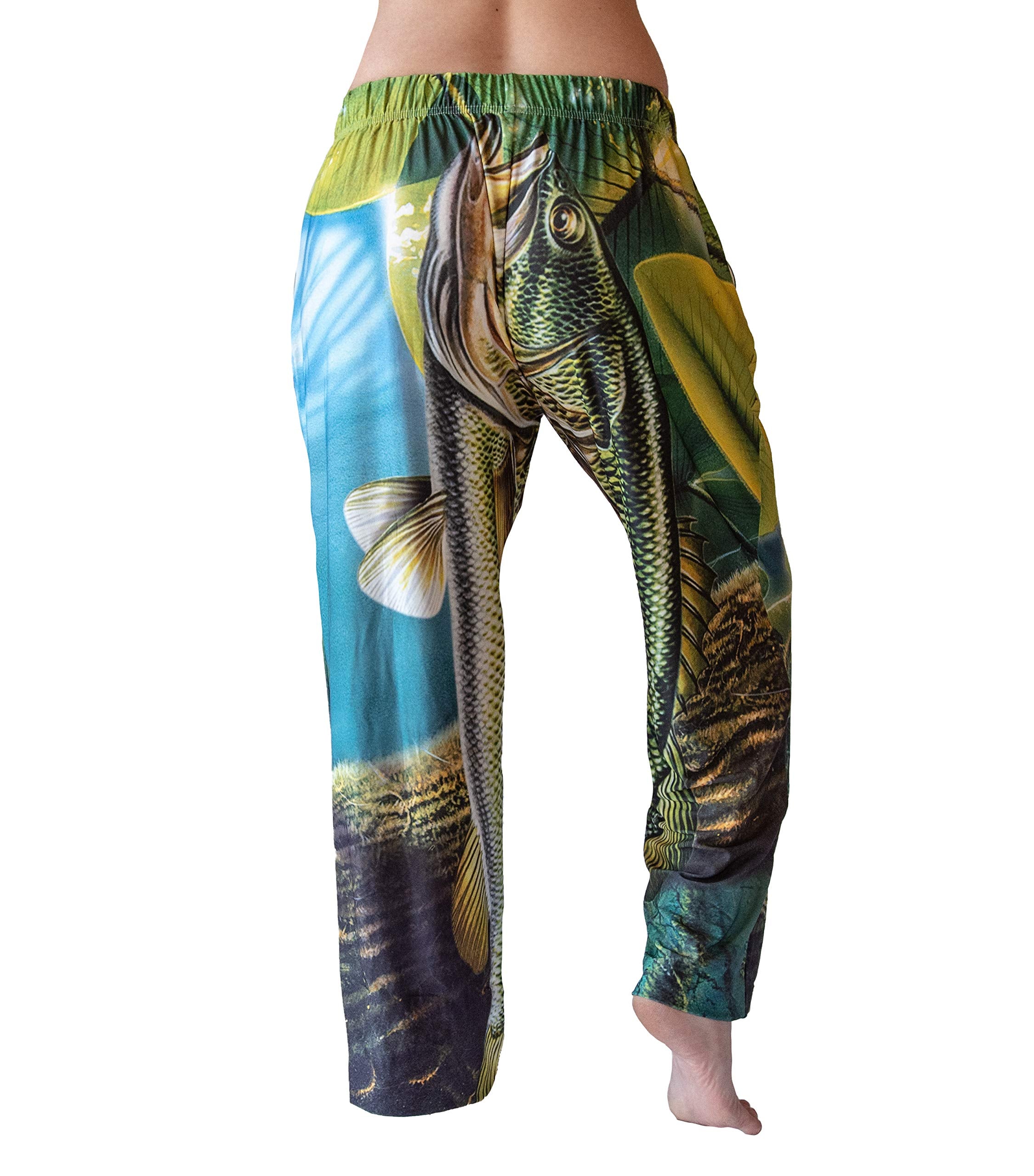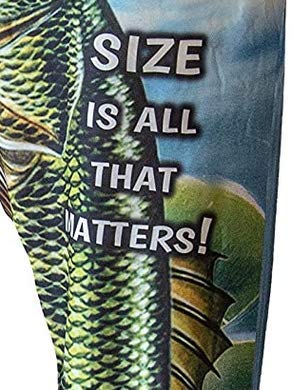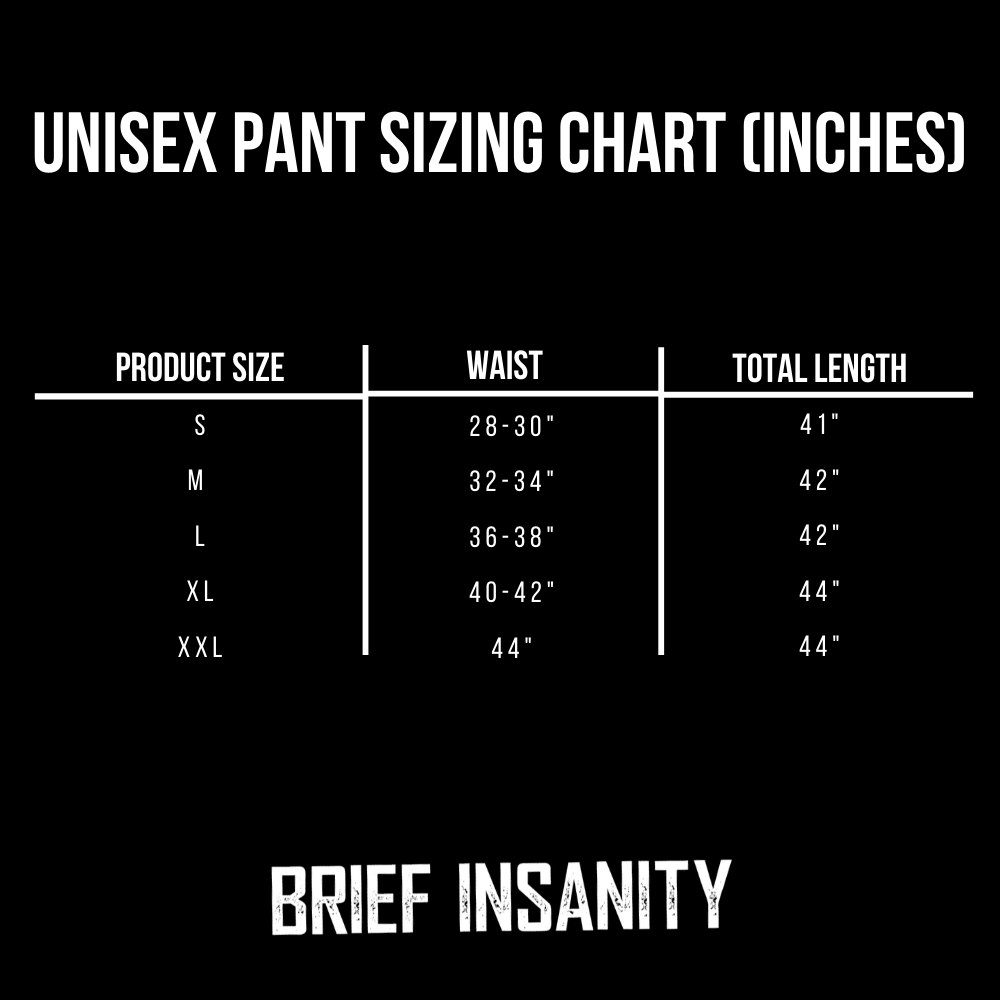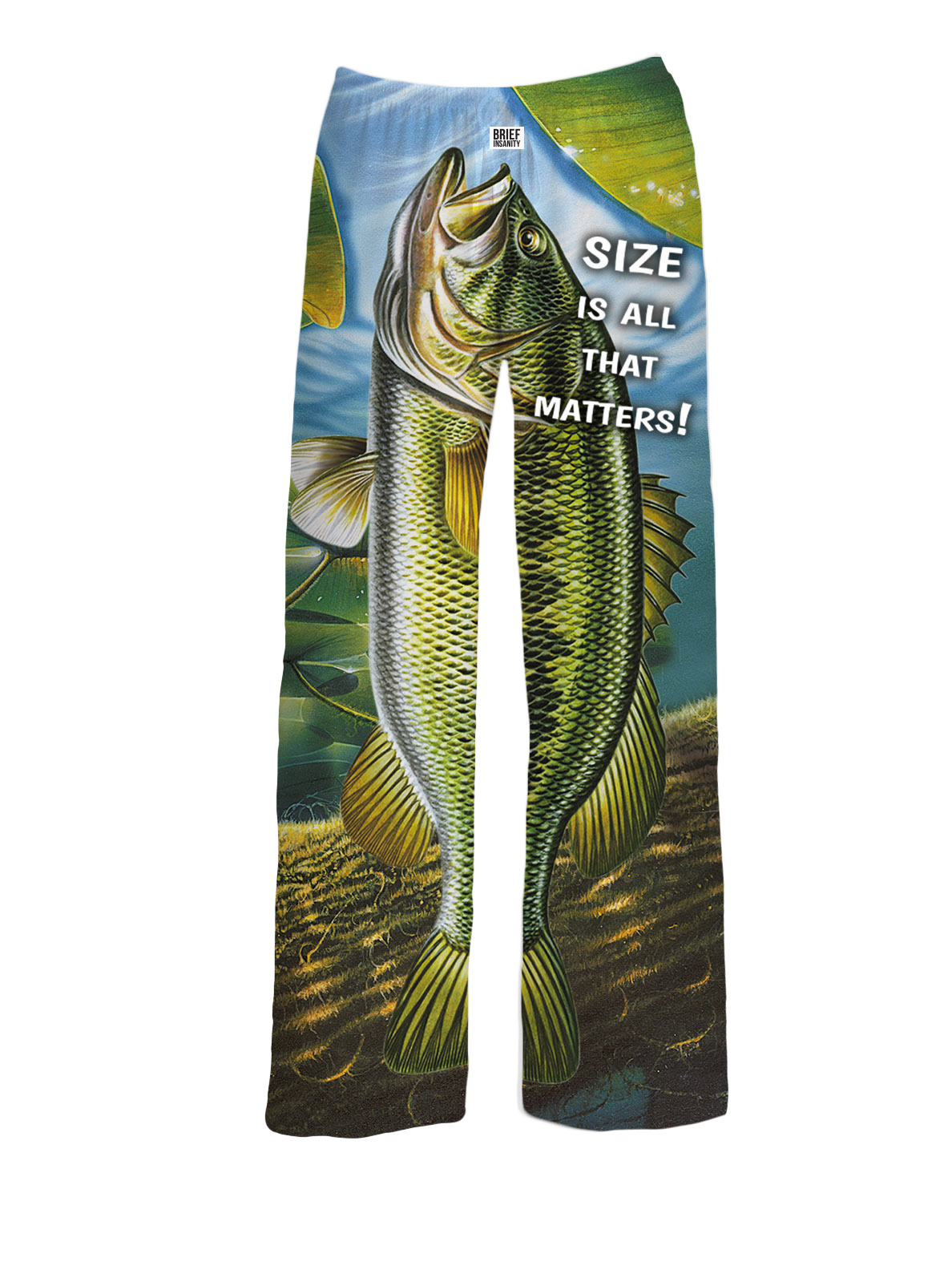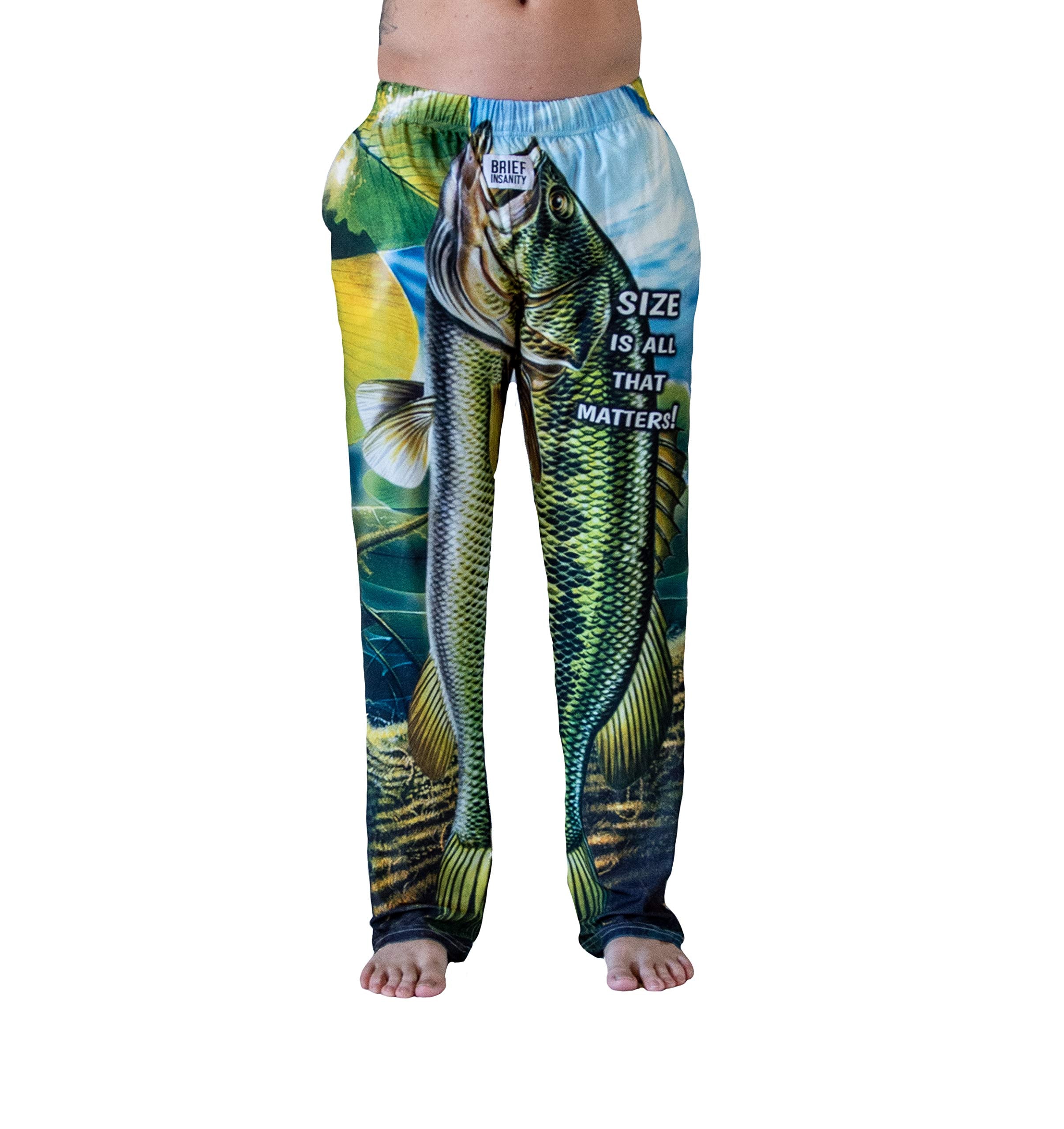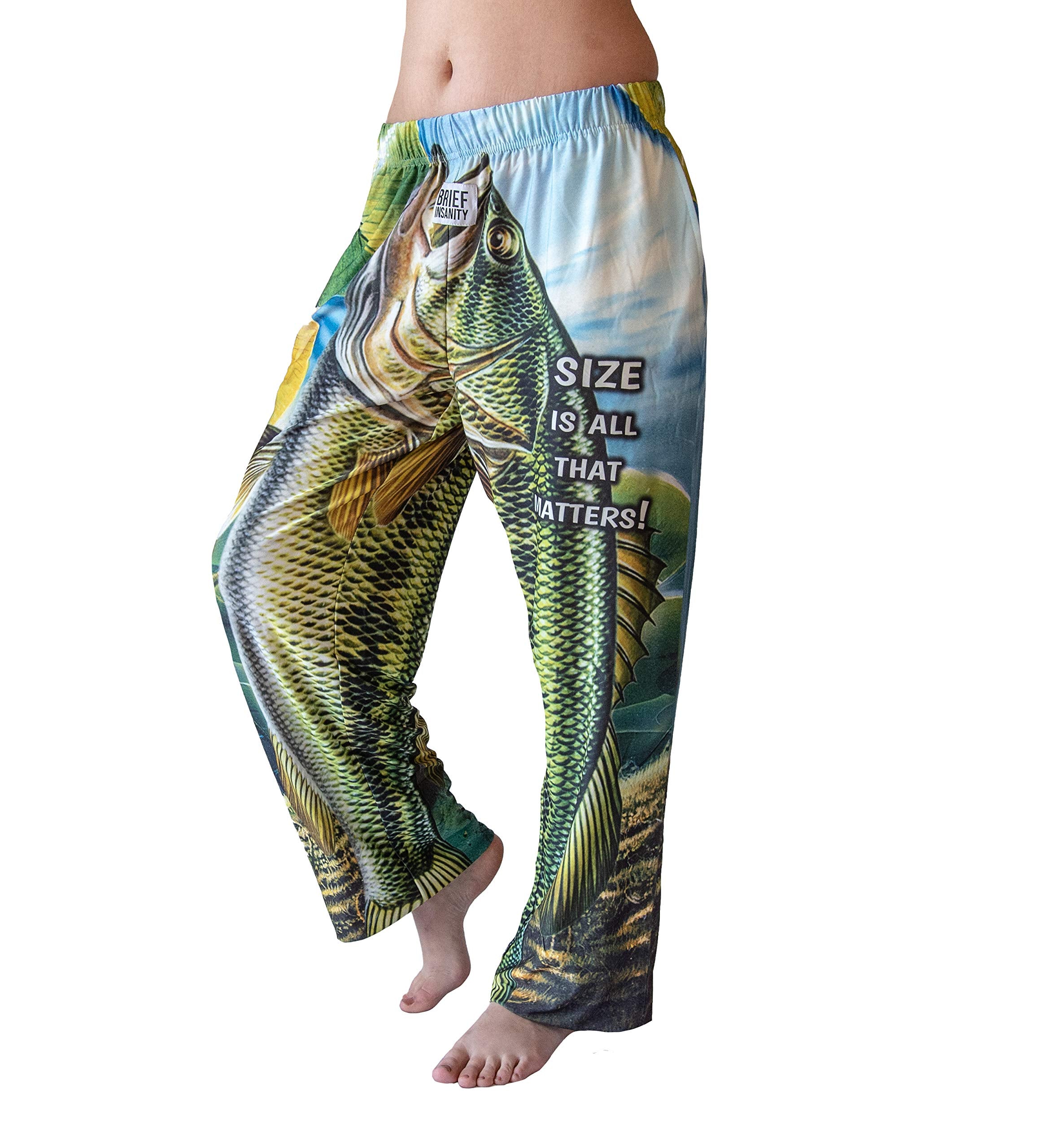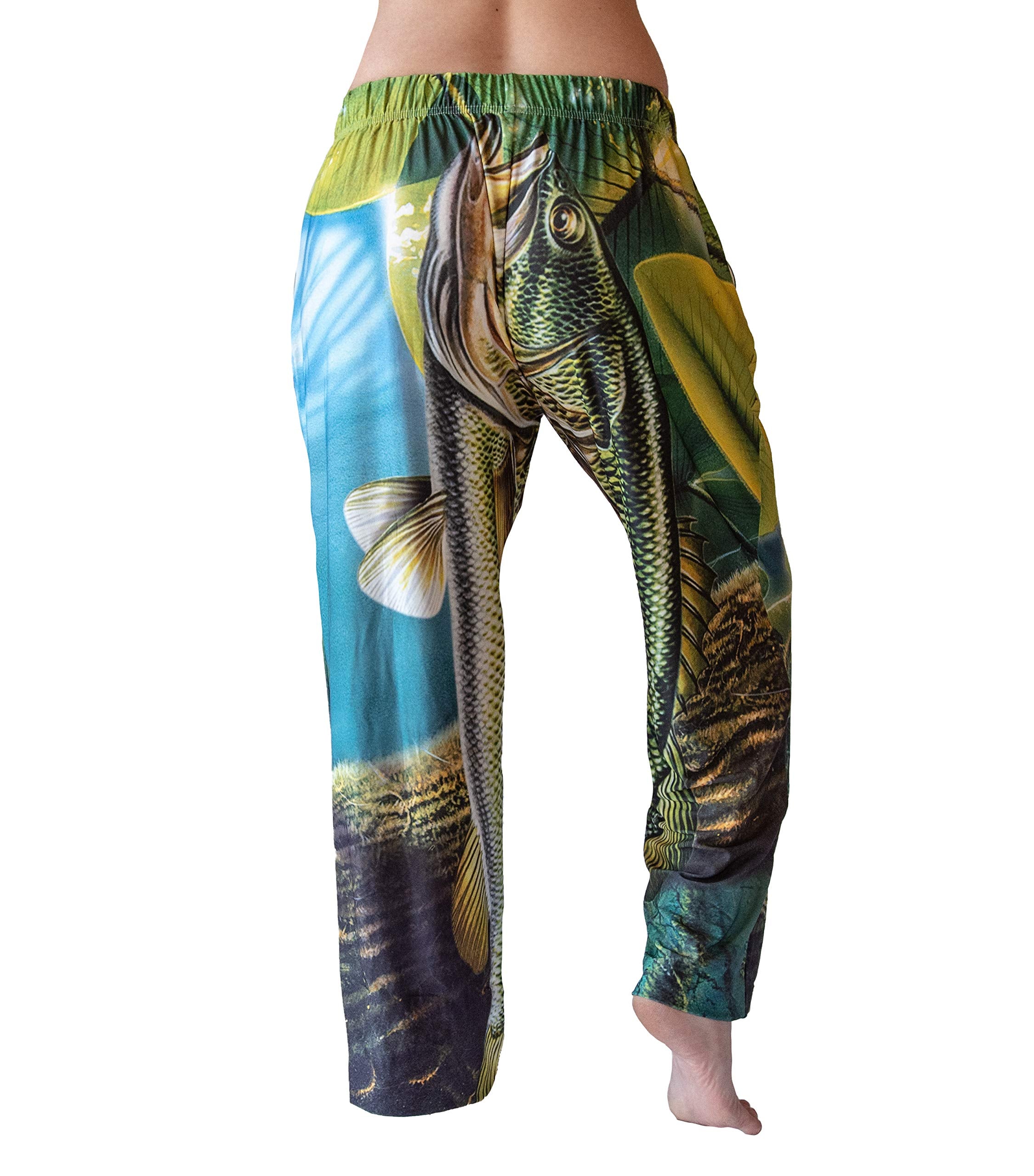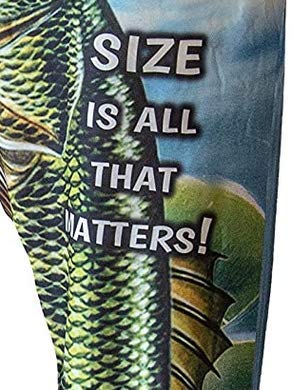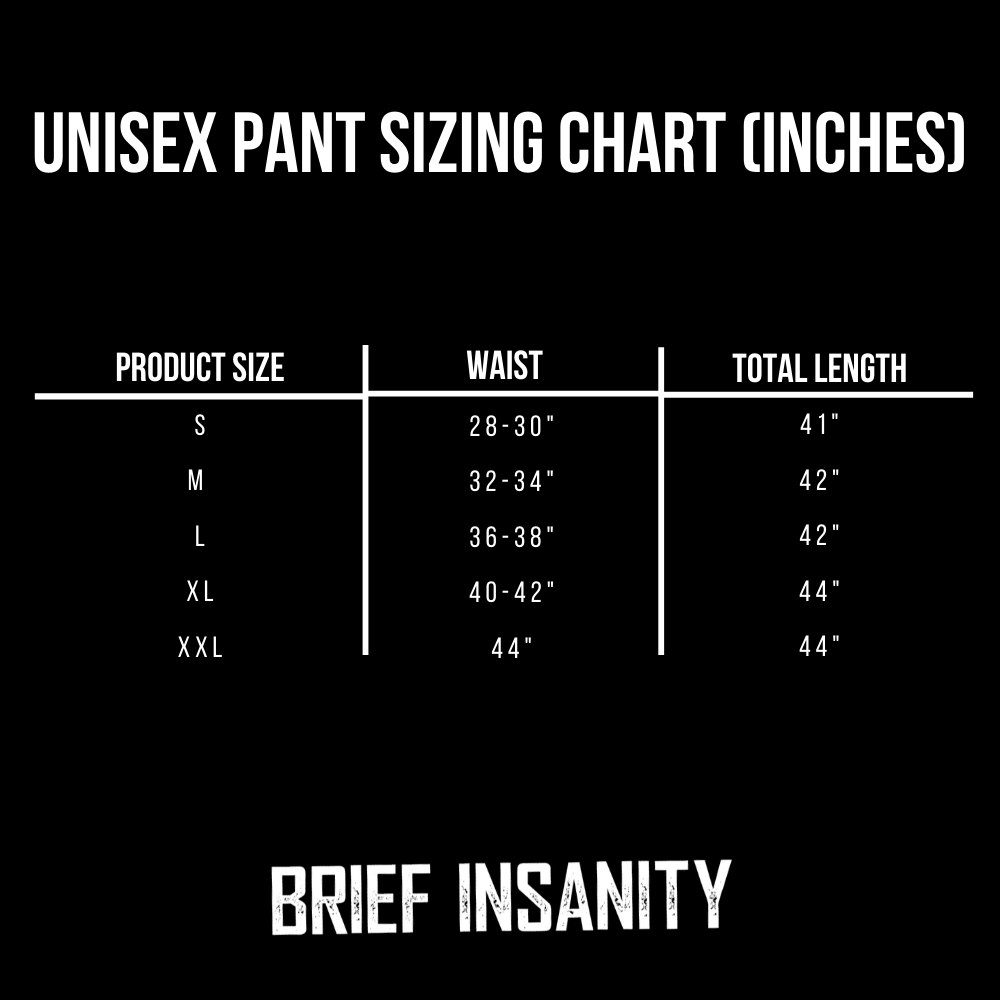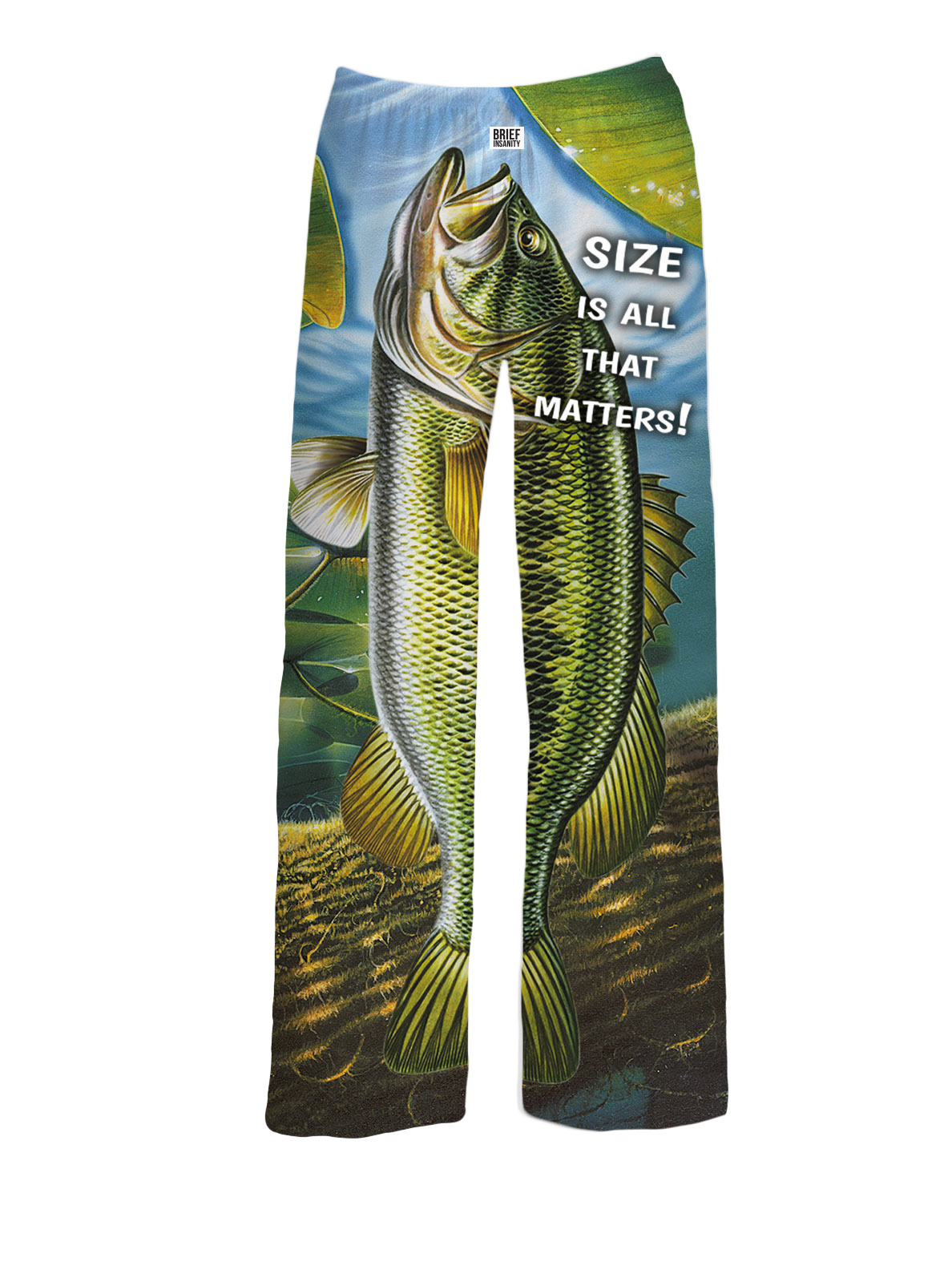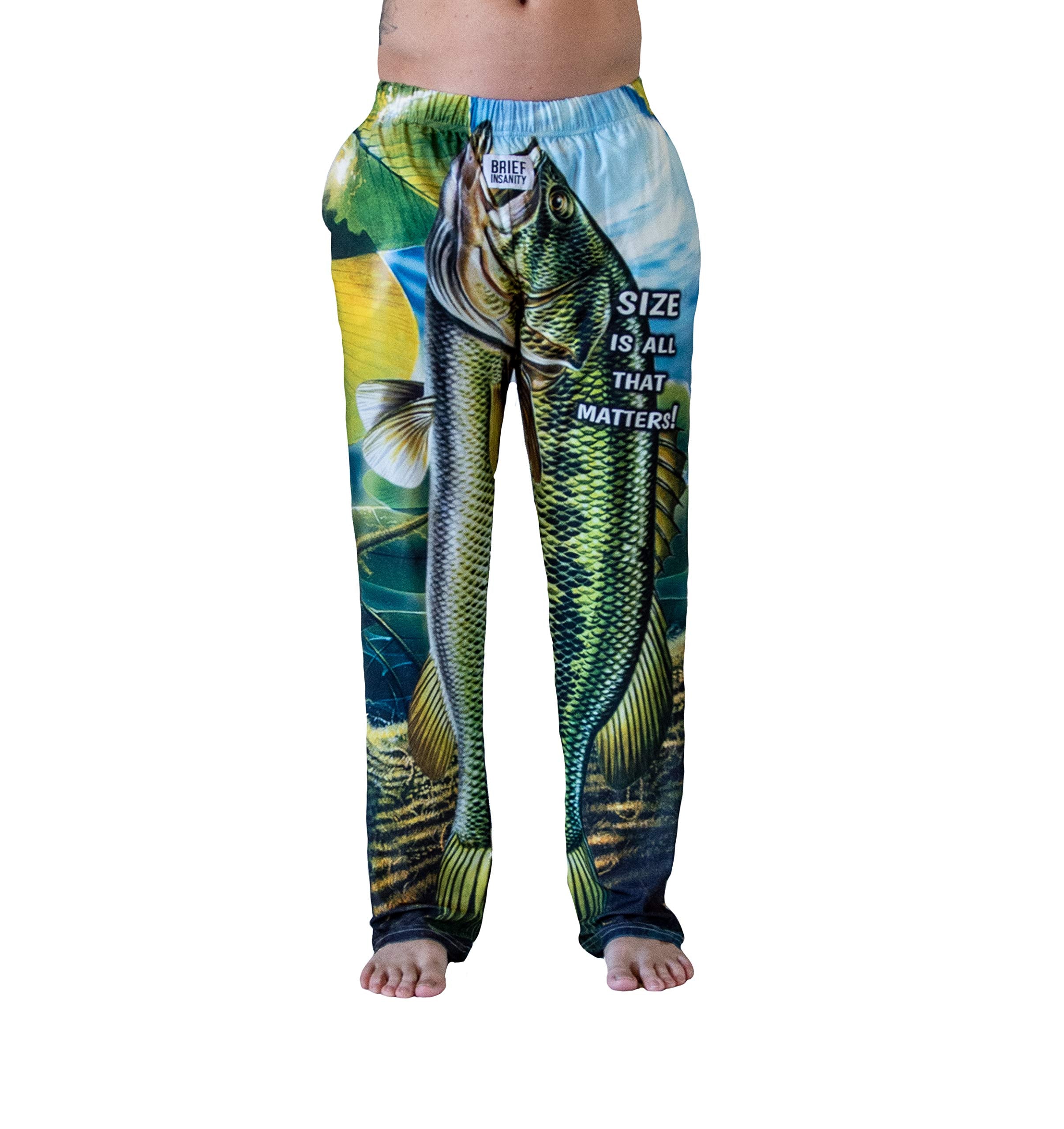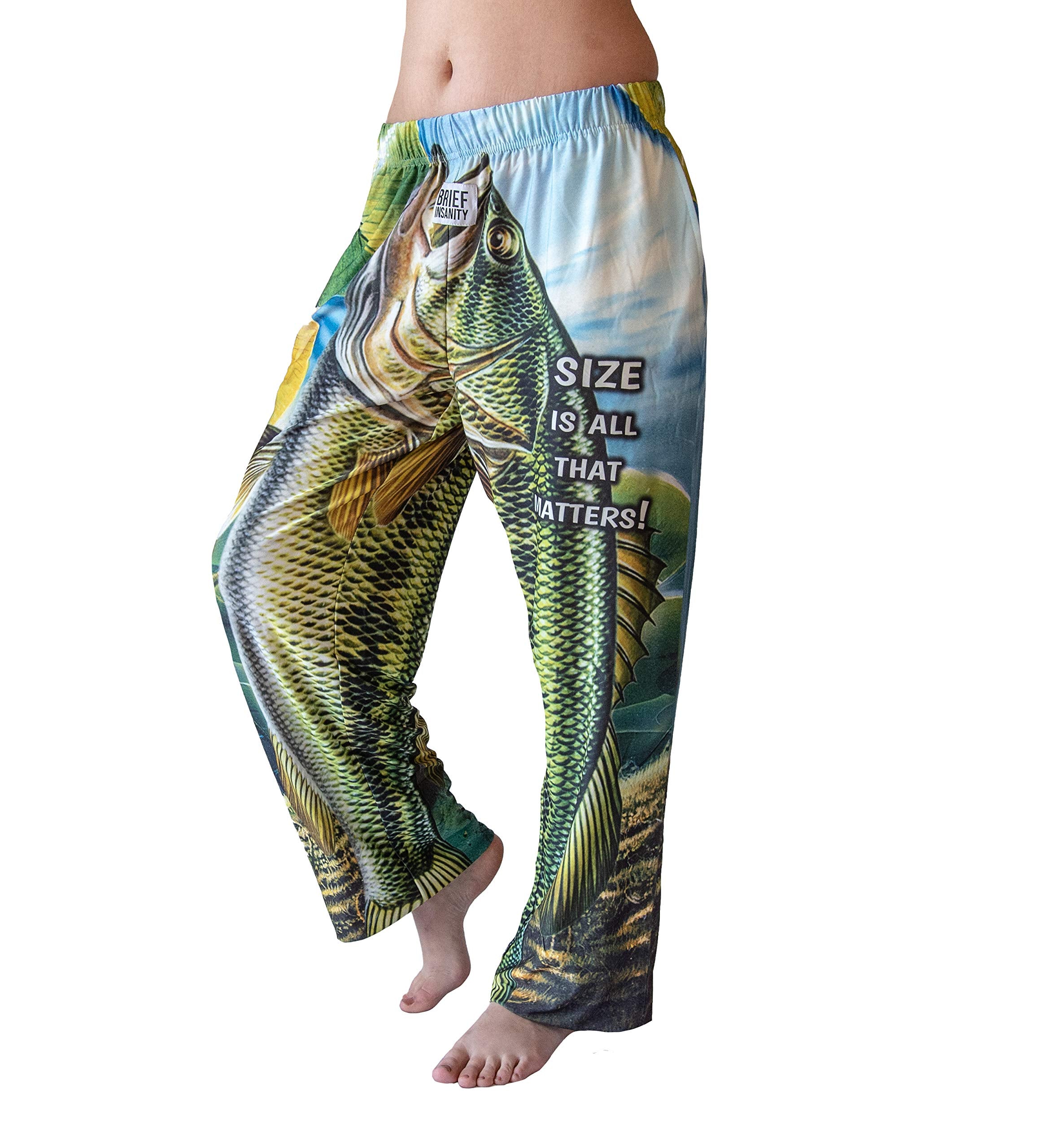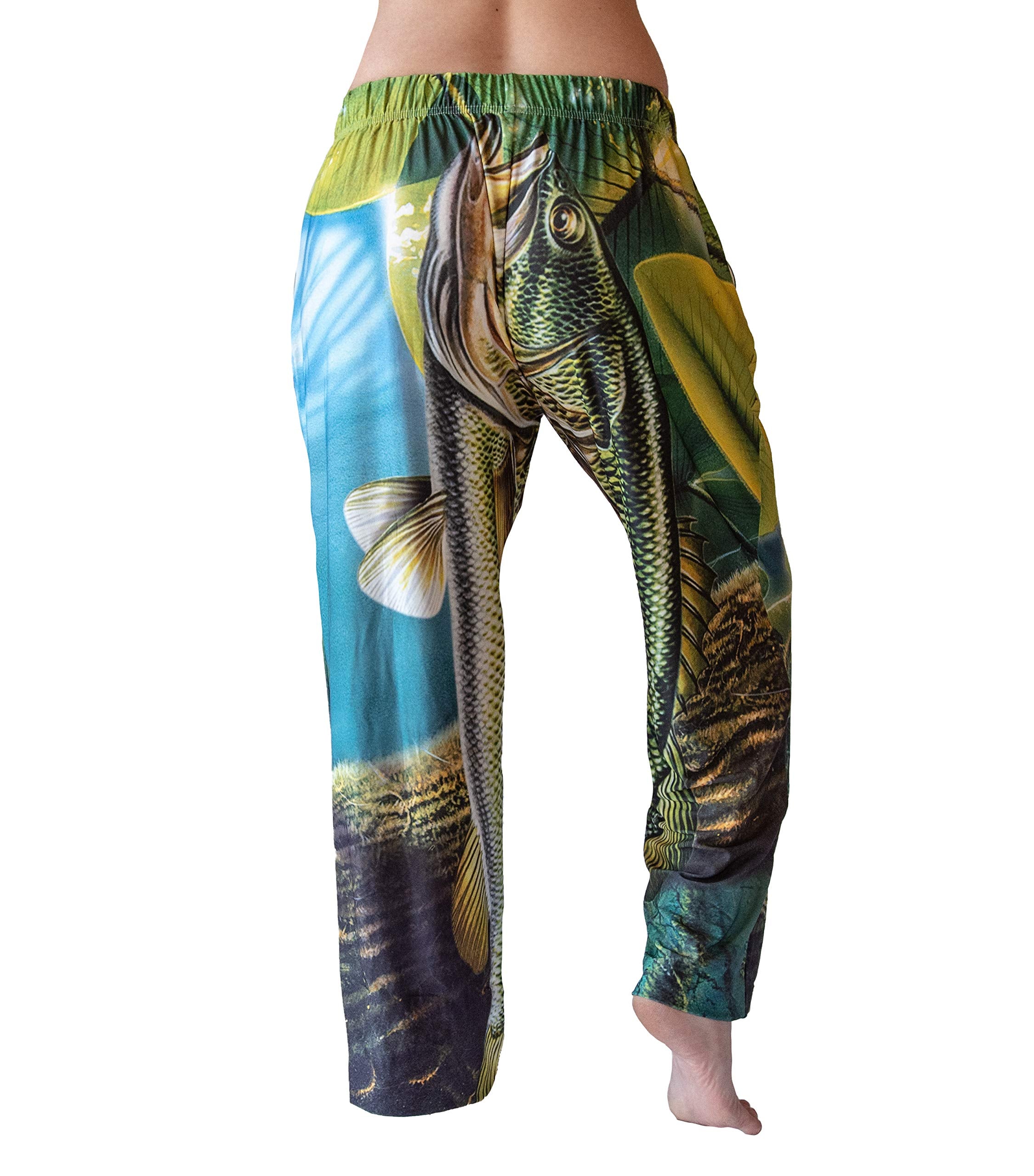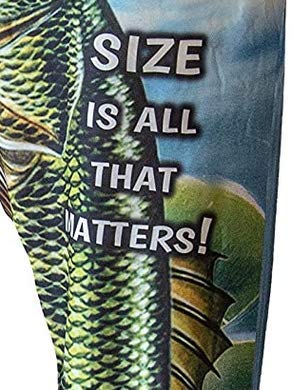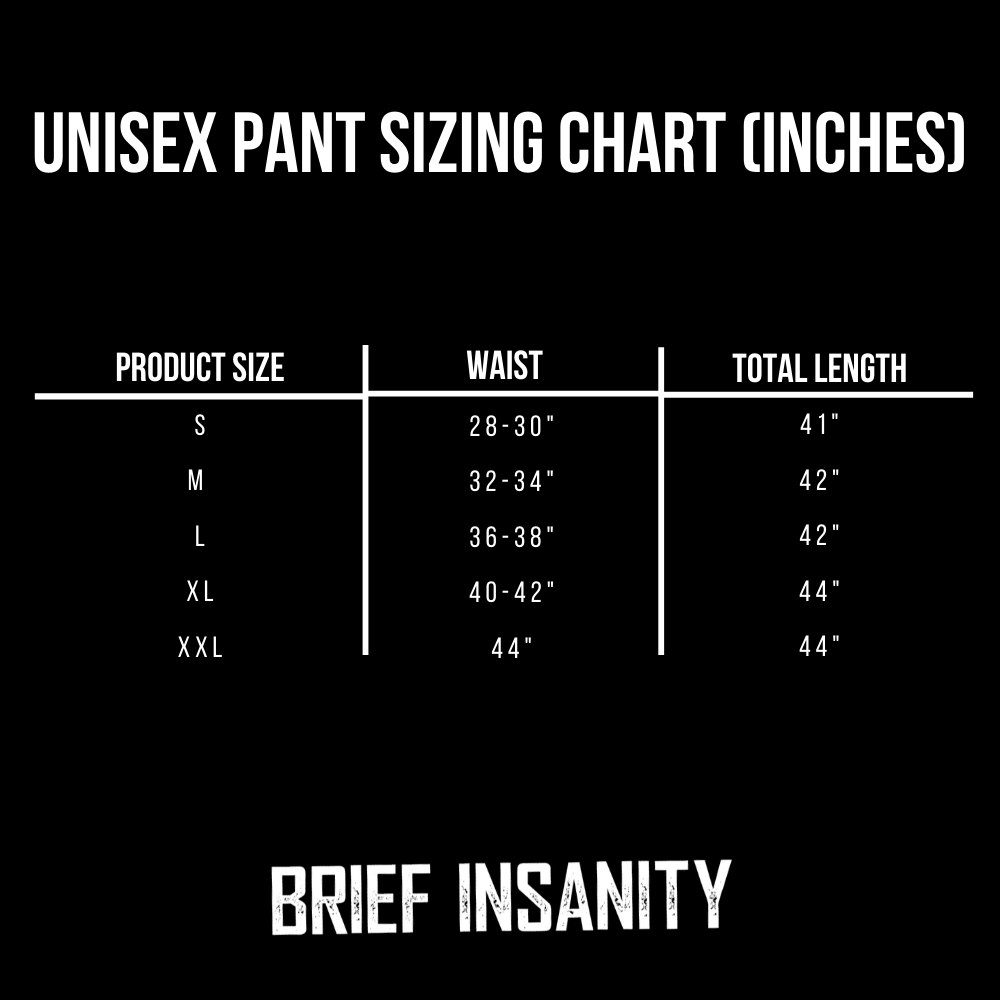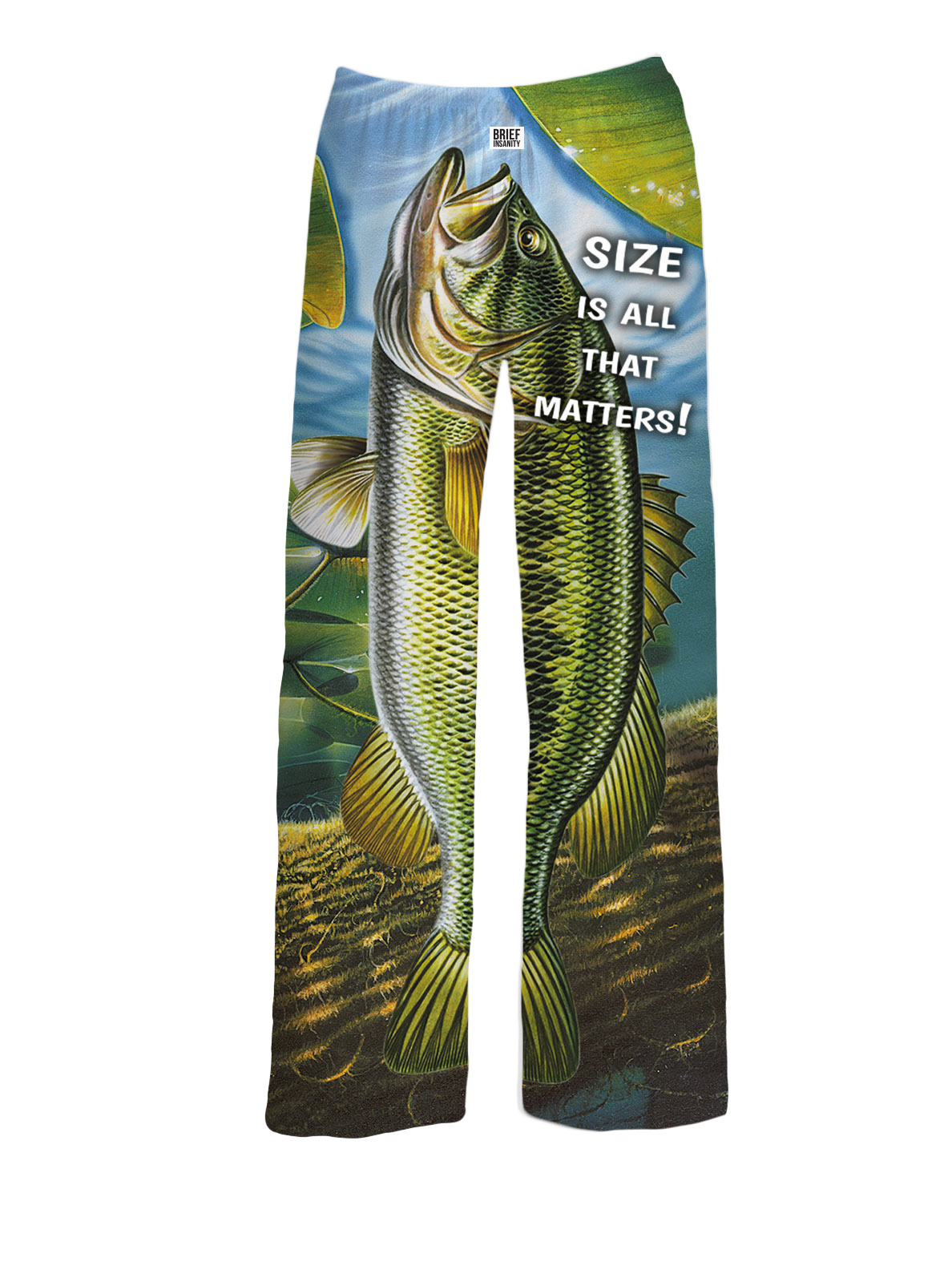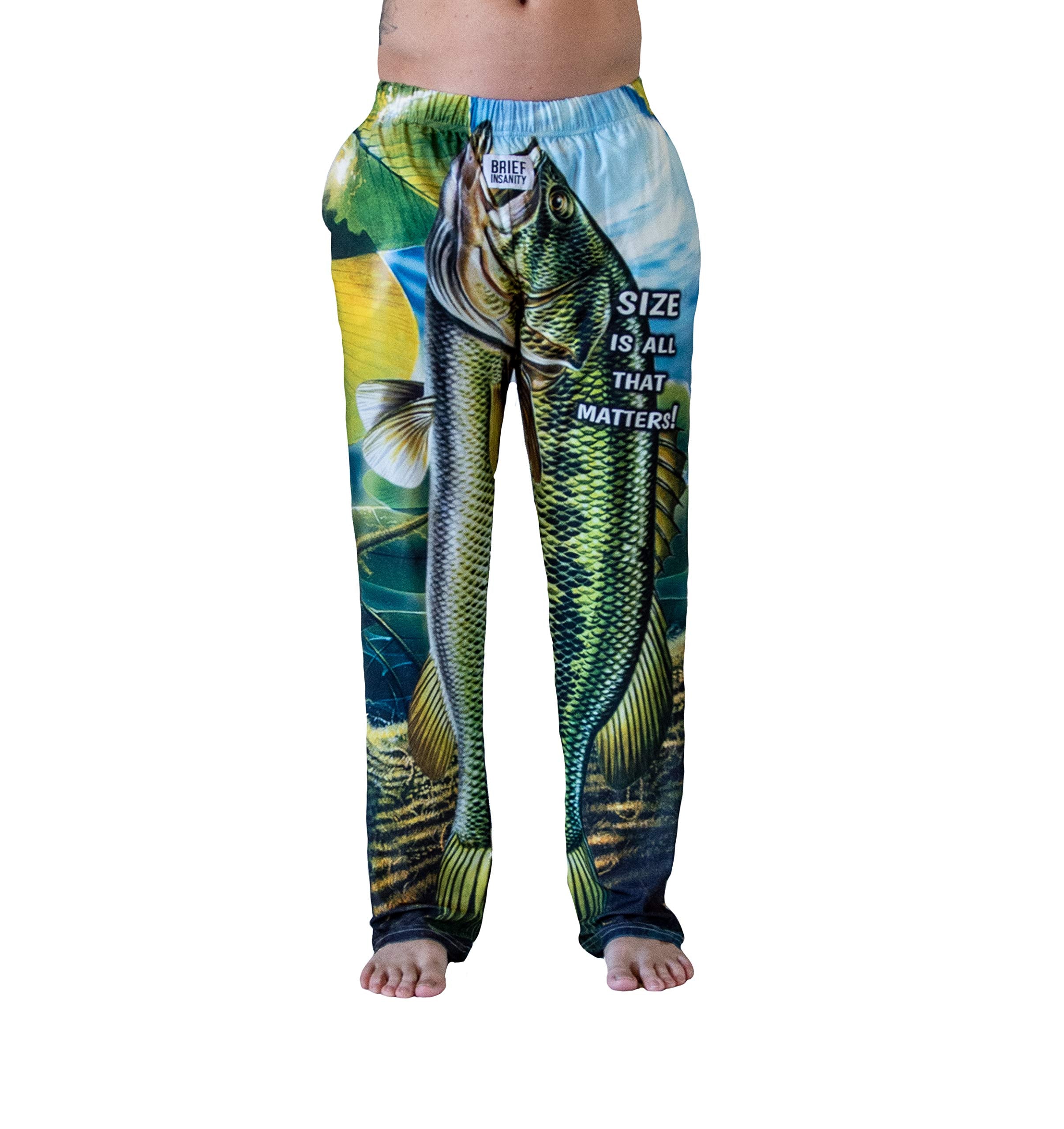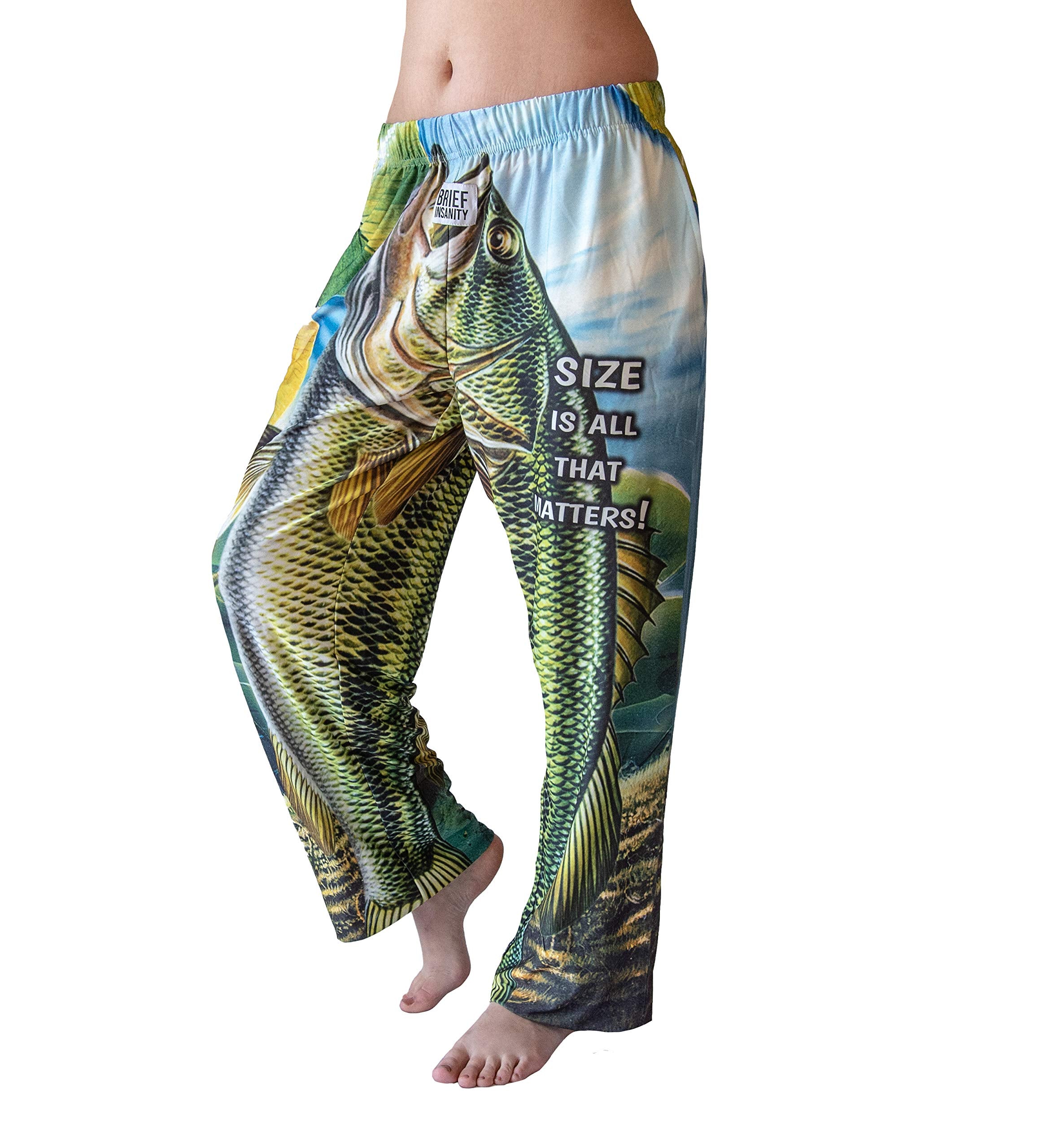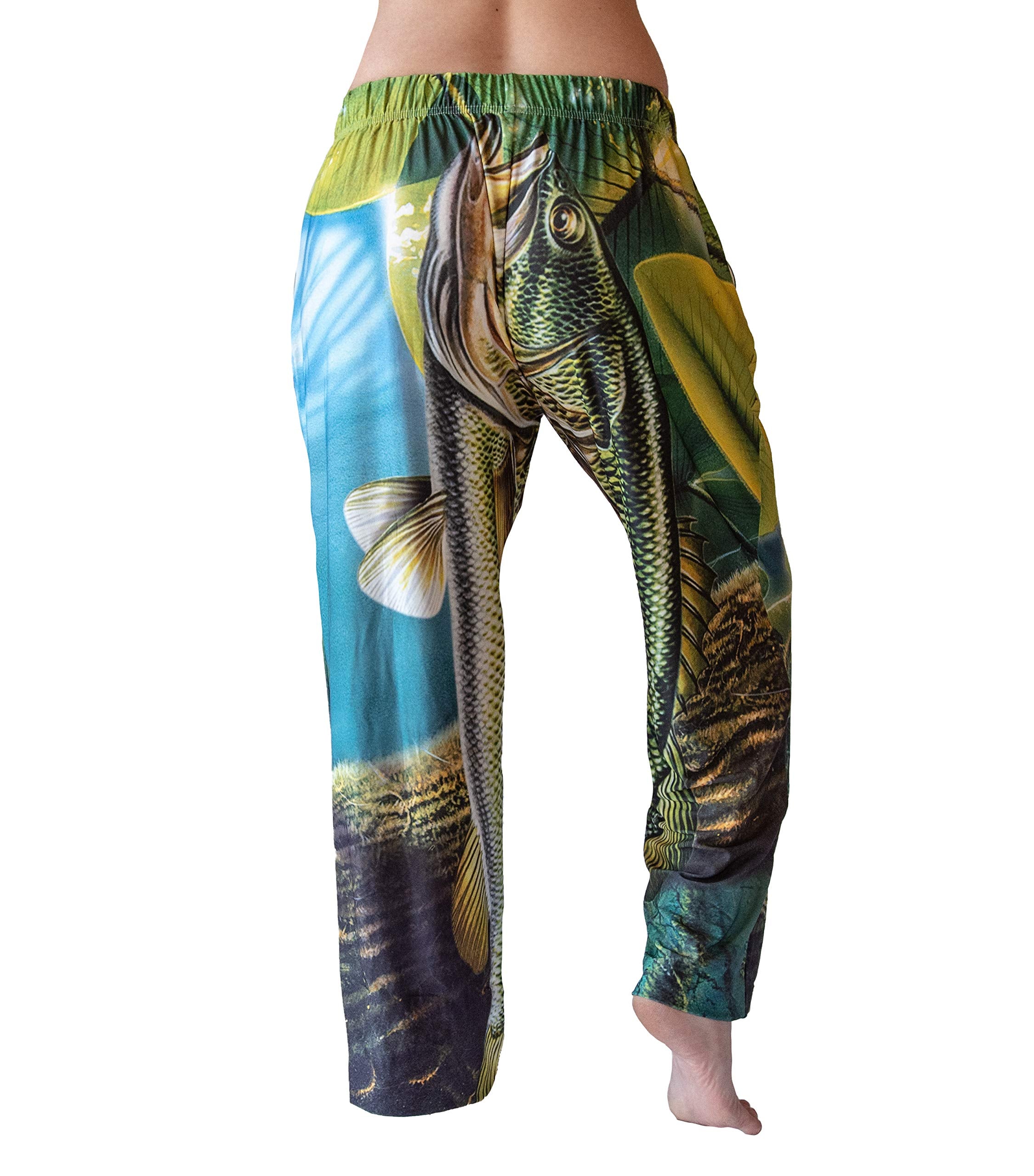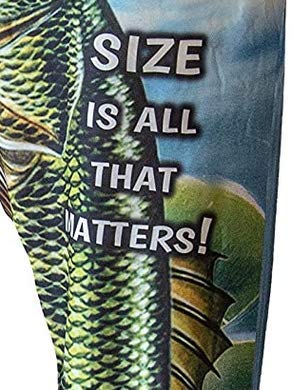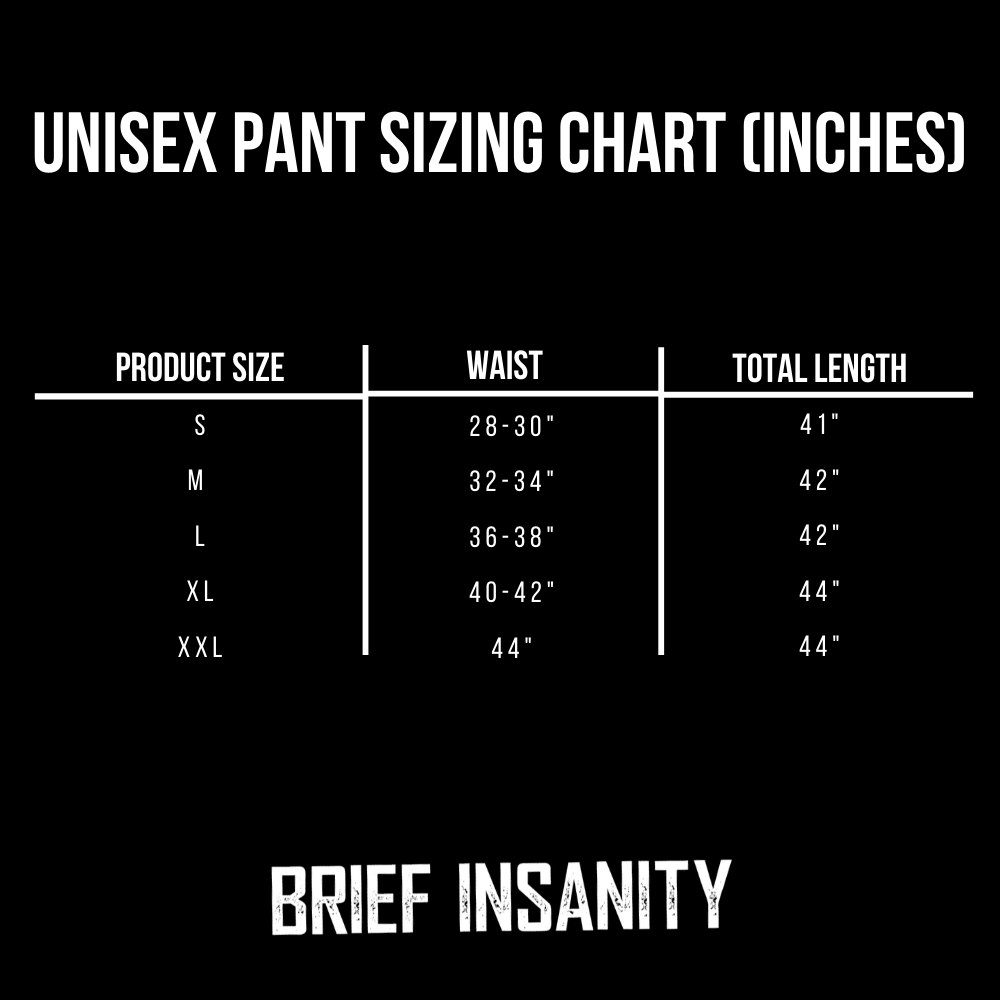 Big Fish Size Matters Pajama Pants
Looking for a comical and hilarious pair of pajama pants to wear? The Big Fish Size Matters lounge pants by Brief Insanity would be perfect for you!  A great gift for anyone who enjoys fishing, hunting, the great outdoors, and of course - humorous jokes! 

The innovative material used to create this product is a specialized polyester blend that mimics the temperature of your body. The light-weight and breathable material provides all-day comfort while wearing.