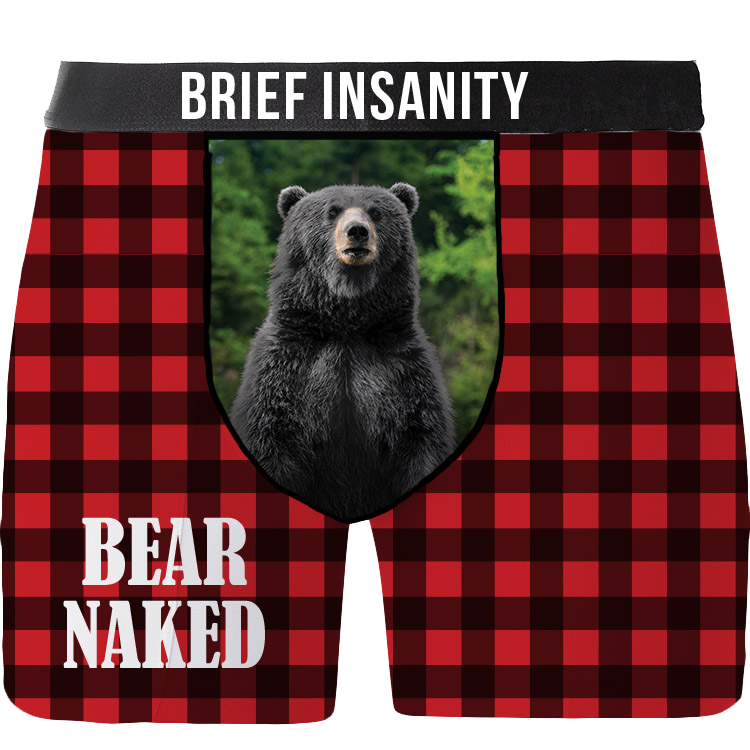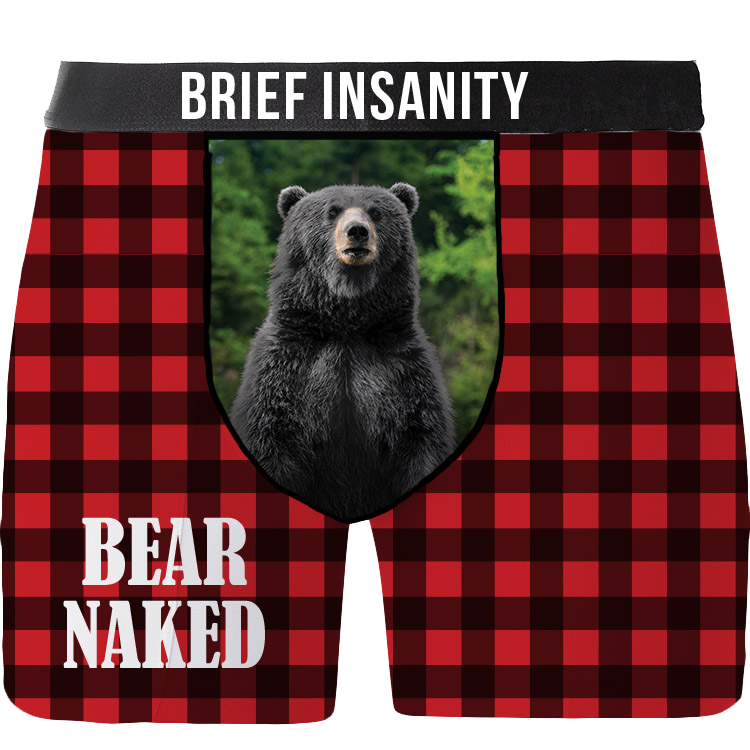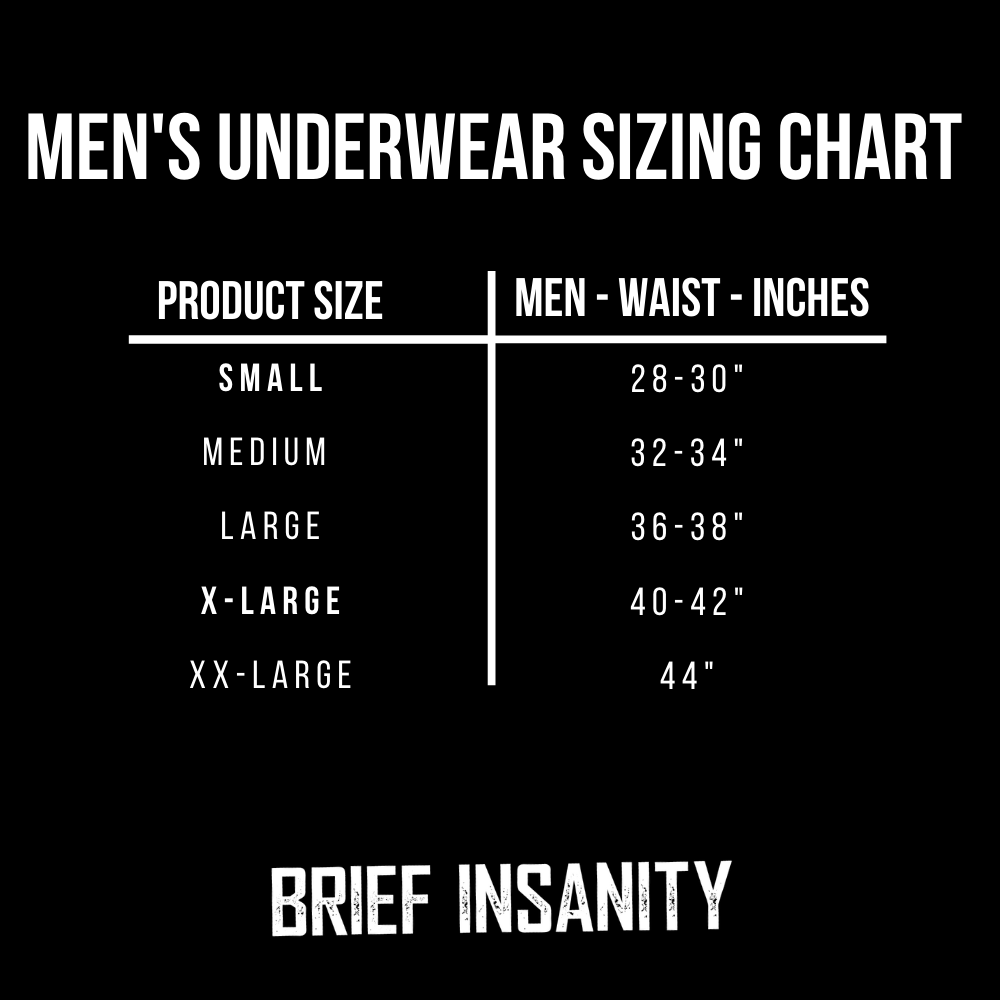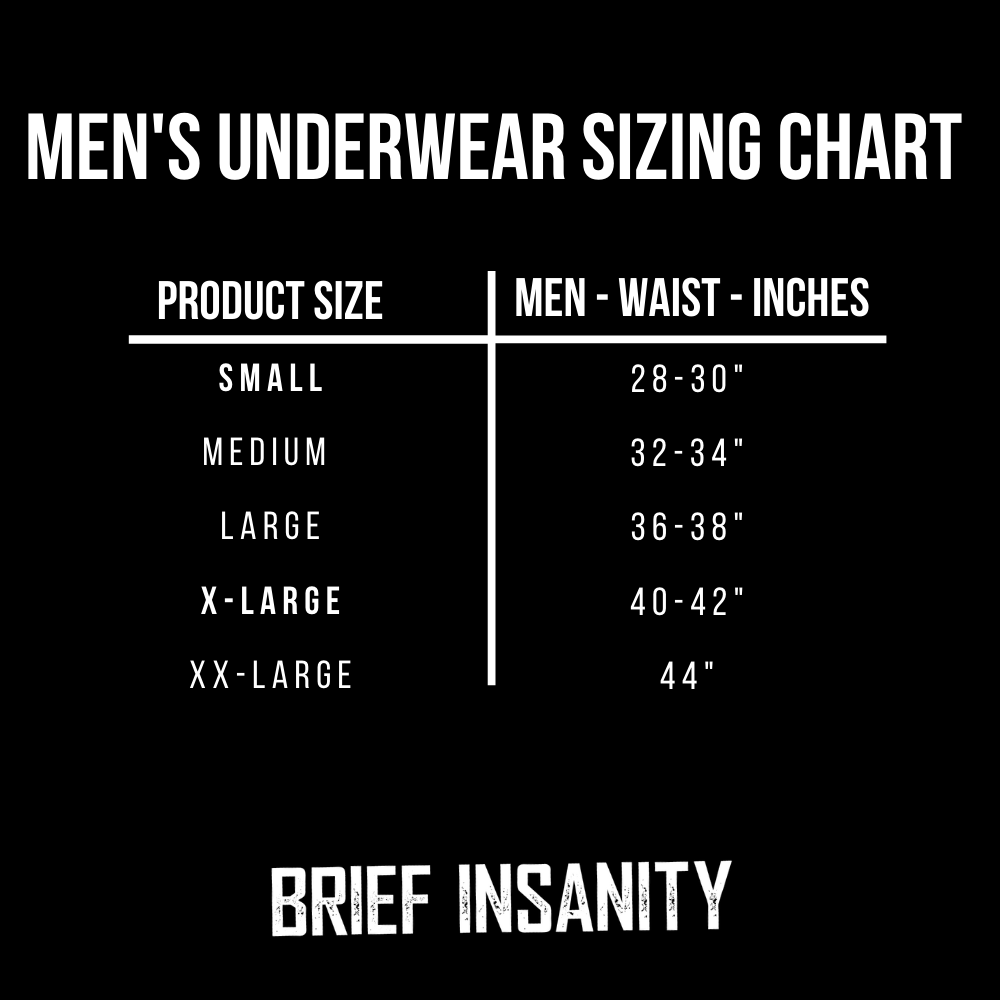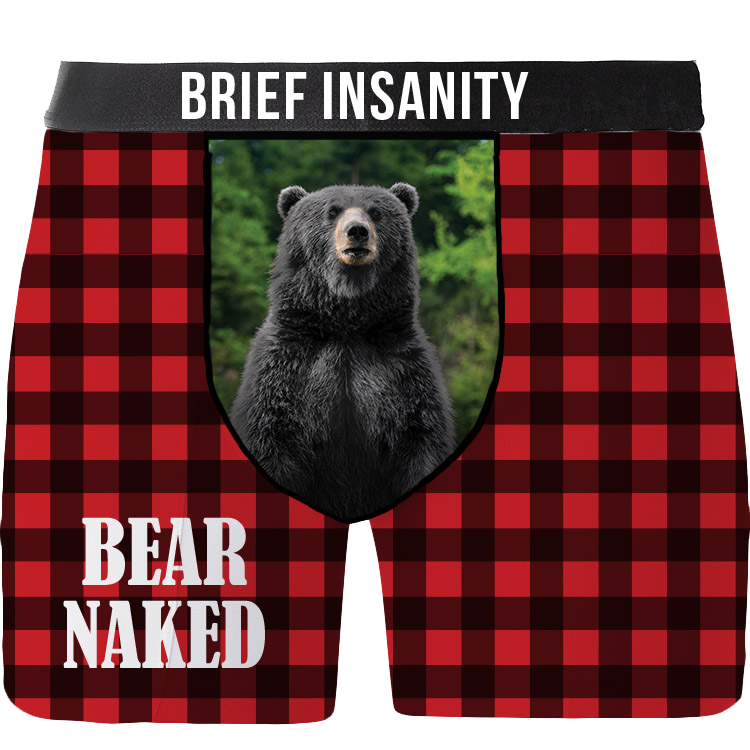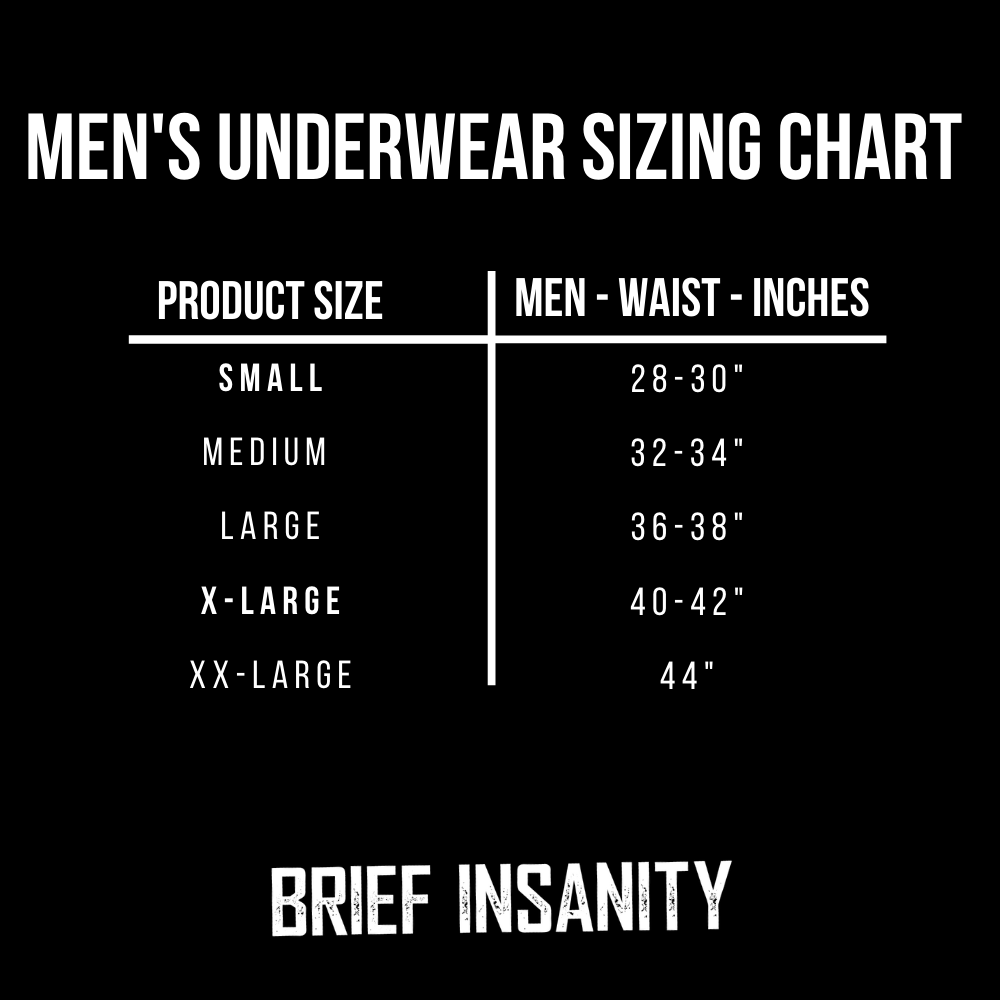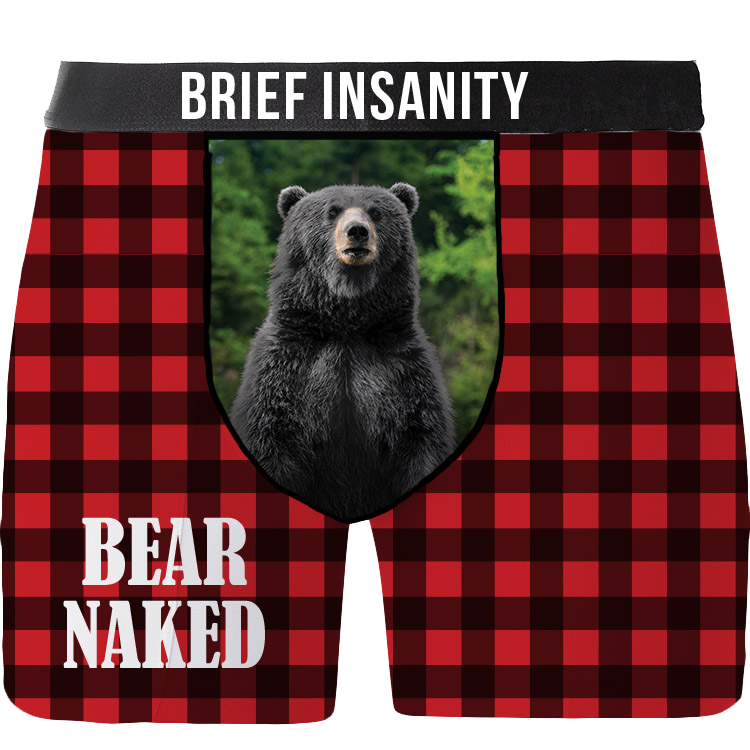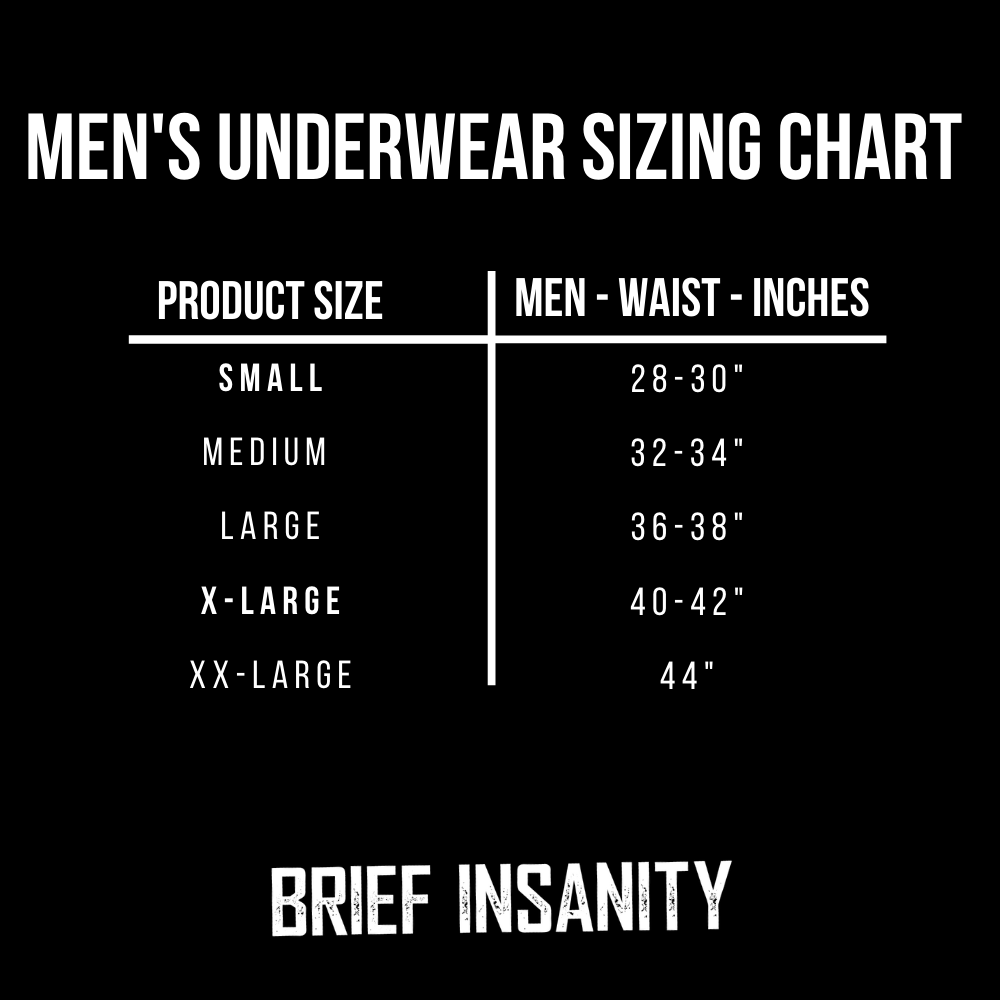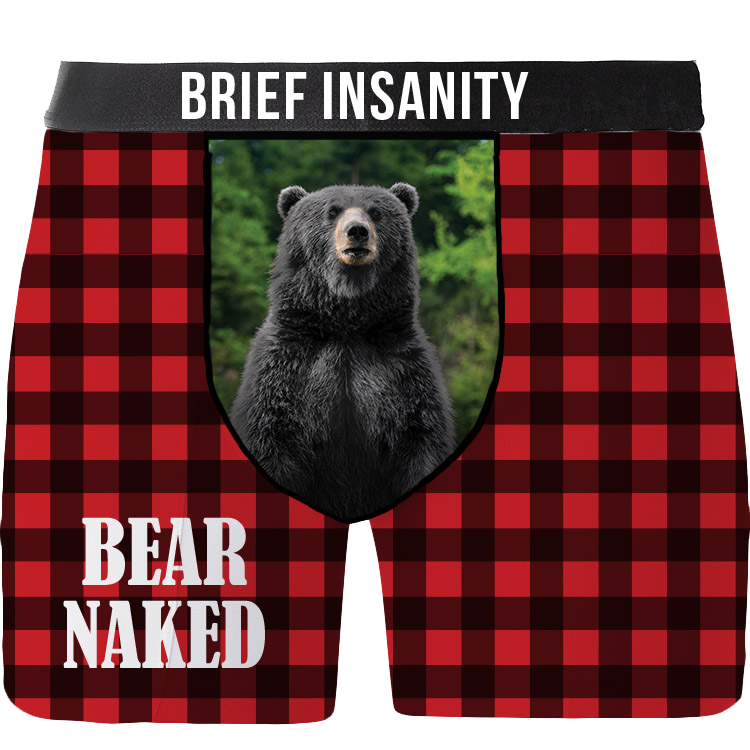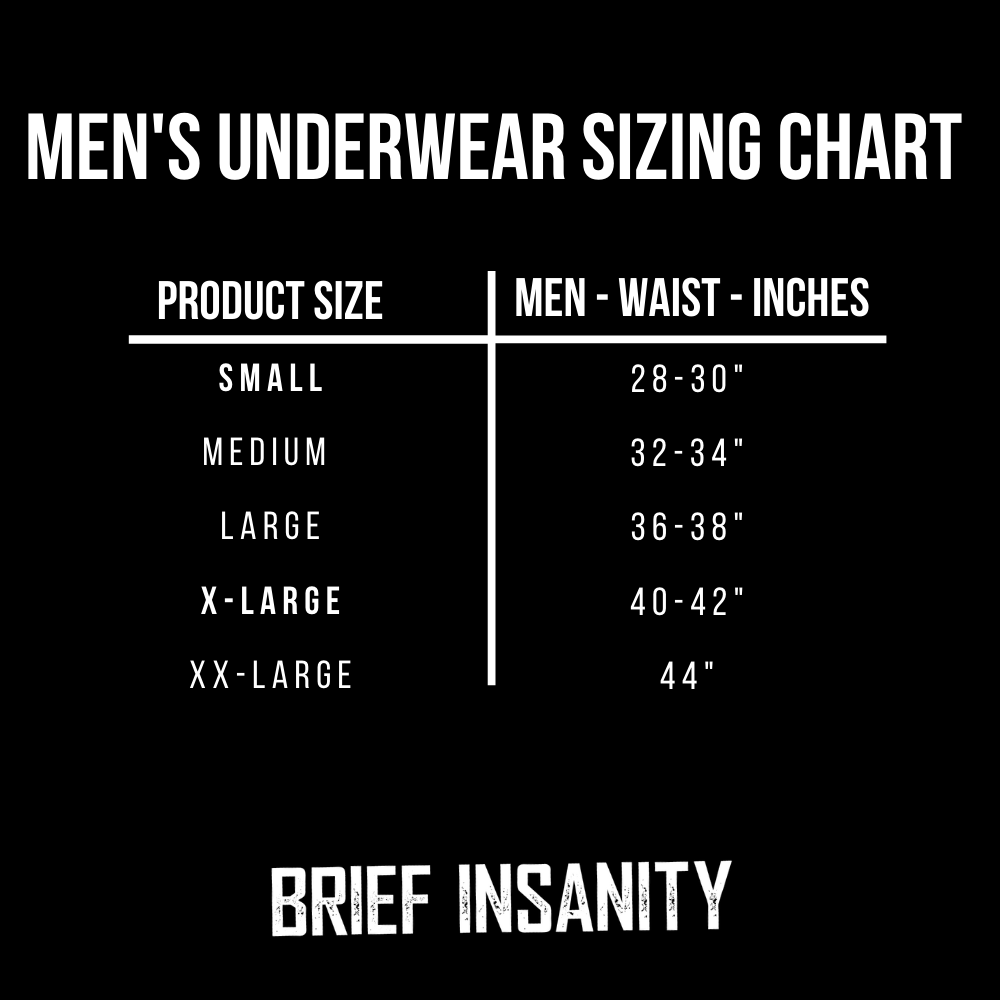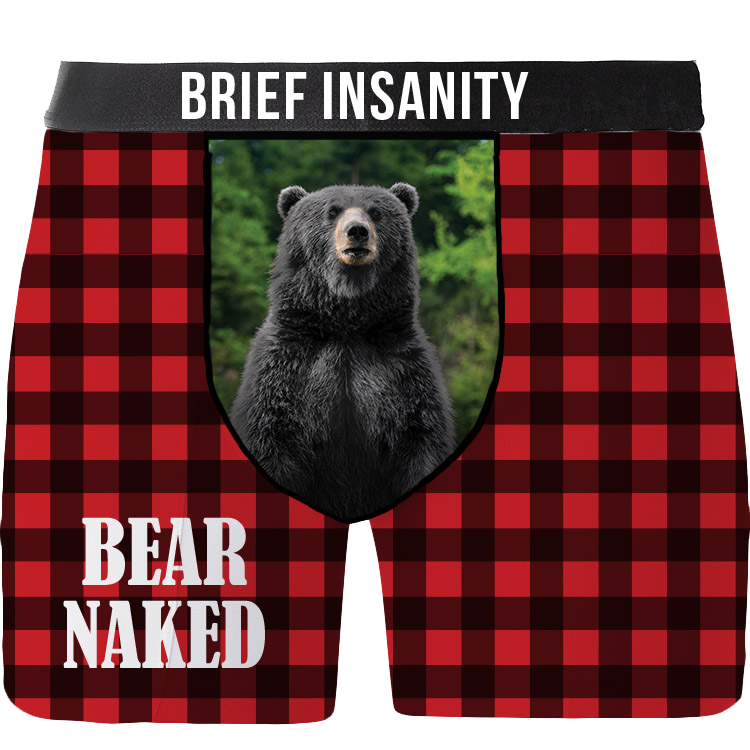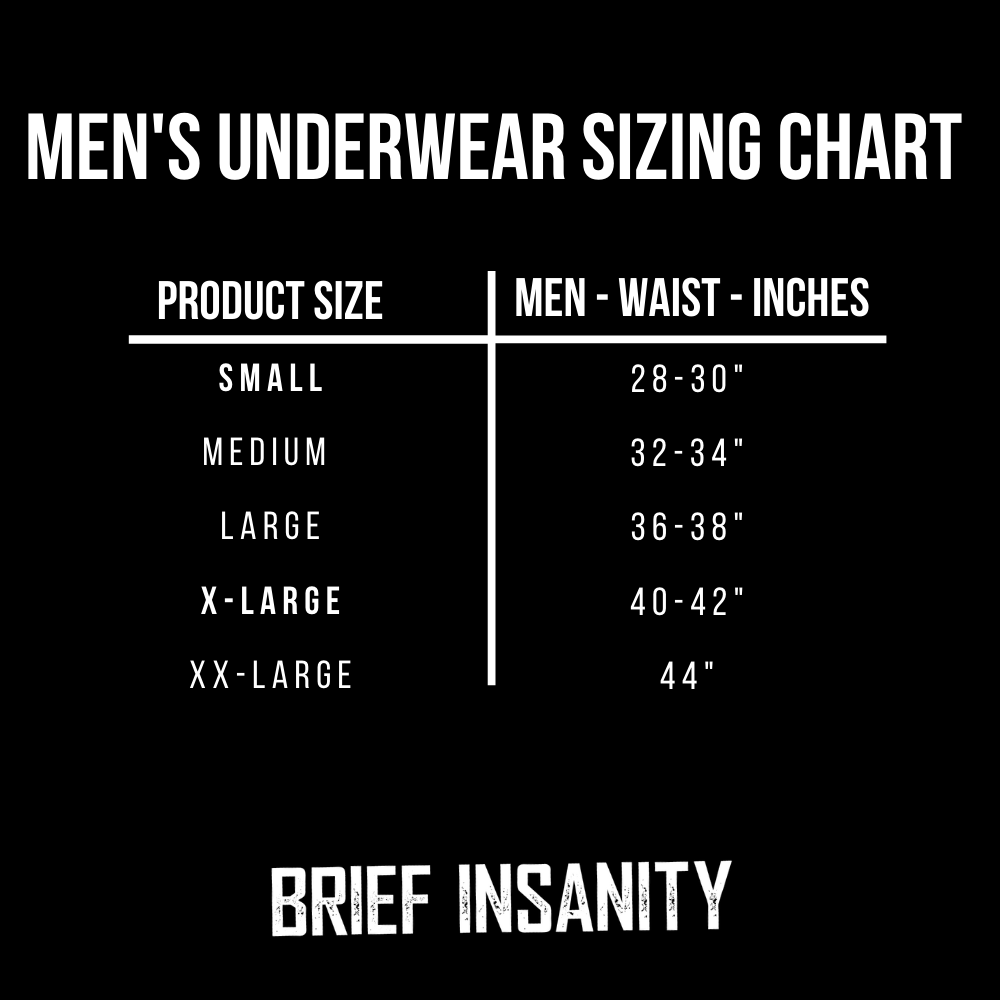 Bear Naked Underwear
The high-quality black bear image on the front looks incredibly real. The sublimating techniques used to create the red and black plaid pattern design won't fade, peel, or crack over time.

The incredibly innovative feature of this underwear would be the gravity-defying comfort pouch. The front pouch gives you a fresh feel while providing support and proper airflow for your lower region. It helps with reducing stickiness and ensures easy access when nature calls.